Disney Princess fans, rejoice! The Walt Disney Company is bringing its classic animated princess movies back to the big screen for a limited time this fall — and tickets are on sale now.
As part of the "Dream Big, Princess" campaign, the five-week movie marathon is a partnership between Disney and AMC Theatres. The campaign, which began in 2016, is designed to inspire girls in particular, and kids in general, "to realize their full potential and dream big." The initiative celebrates with new themes each month tied to the Disney Princesses, such as kindness, friendship and adventure.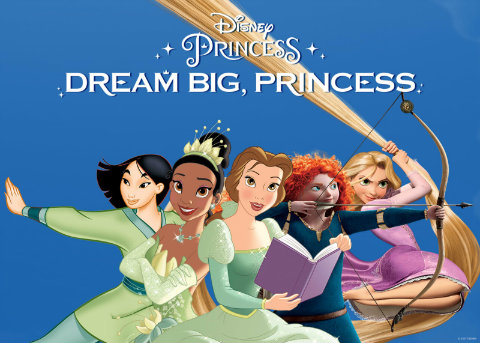 The movie marathon takes place at 304 theaters across the country, including AMC Dine-In Disney Springs 24, AMC Universal Cineplex and AMC Altamonte Mall 18 in the Orlando area. Each week a new movie will be shown with two daily showtimes of 2 and 6 p.m.
The Dream Big, Princess marathon kicks off on September 15. Here's the full lineup:
** Sept. 15-21: Beauty and the Beast
** Sept. 22-28: Mulan
** Sept. 29-Oct. 5: Tangled
** Oct. 6-12: The Princess and the Frog
** Oct. 13-19: Brave
Tickets can be purchased in advance at the AMC Theatres website.
The "Dream Big, Princess" campaign launched last year with stories of real girls who share the qualities of other strong women, the Disney Princesses, and are role models themselves. The slogan is "For every girl who dreams big, there's a princess to show her it's possible." The stories were showcased on the Company Clips channel at Disney Parks hotels and cruise ships.
The campaign has its own website, which features videos that highlight the positive qualities of each Disney Princess, quizzes to see how well readers know each princess, tutorials that show how to make Disney-themed foods and crafts, and links to purchase Disney Princess movies, costumes and toys.
Families can follow the Disney Princesses on Instagram (@thedisneyprincesses) and Facebook (https://www.facebook.com/DisneyPrincess/) for inspirational images, videos and messages. Look for the hashtag #DreamBigPrincess on Twitter, too.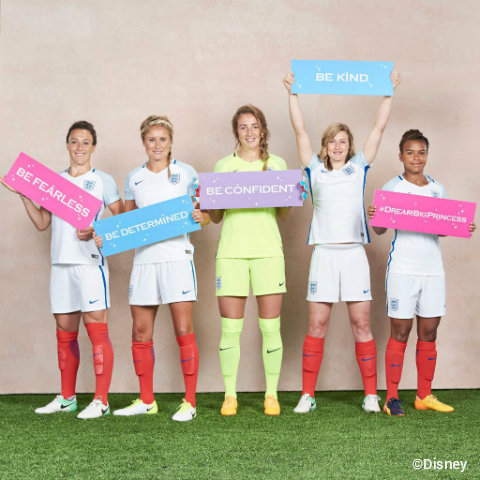 Disney used #DreamBigPrincess to promote the news it has inked a three-year partnership with England's Football Association, the governing body of association football (or soccer, as we call it in the United States) in England. The partnership aims to increase girls' participation in the sport. The campaign tweeted it was looking for followers to share motivational images of girls, sparking a debate over what a modern-day princess really is. You, too, can join the conversation online using #DreamBigPrincess.