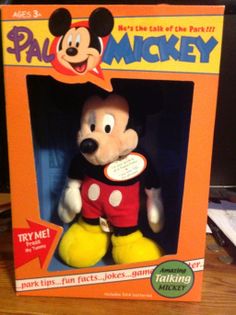 I have to admit, technology leaves me in awe. When I was a kid, back when dinosaurs roamed the Earth, the idea of walking around with a phone in your pocket was simply unthinkable. So, too, were things like home computers, microwave ovens and other futuristic gadgets that we simply can't do without in this day and age.
The Walt Disney Company has always been at the forefront when it comes to new technology. Who would have dreamed that Disney guests would be able to carry their theme park tickets, credit cards, room keys, FastPasses, Magical Memories photos and dining reservations all on their wrists?
Oftentimes, new technology created by Disney is cutting edge and extremely popular. Other times … well, let's just say there have been a few swings and misses.
Take Pal Mickey, for example.
Pal Mickey was an interactive device that guests carried around Walt Disney World. The little hand-held plush with "magical powers" was introduced in 2003 to somewhat mixed reviews. He would "talk" to guests whenever they were near a specific attraction and relay fun facts about it. During its five-year run and before it was phased out altogether in 2014, Pal Mickey was considered quite innovative, if a bit cumbersome to carry around.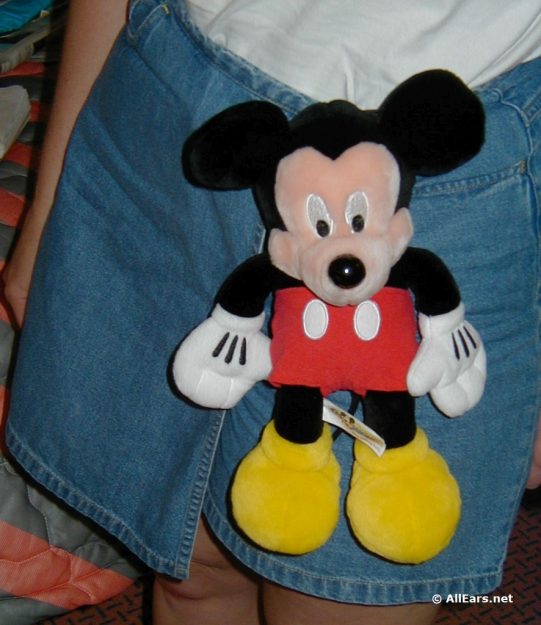 He cost $50, but during the first year, you could rent him for $8 a day.
Although he was only around a short time, it took years to bring Pal Mickey to fruition. During the research and development phase, former Imagineer Eddie Sotto was instrumental in its creation.
"The research and development department had come up with this animatronic toy based on Genie from Aladdin," Sotto said recently. "It was a backpack. You'd wear it on your back and the Genie had eye movement and could talk. And the Genie would react and tell stories based on where you were in the park. It would ask questions, so you would get special information on the park based on where you were.
"So they had a demonstration of this product and I had just started this concept development studio where we could help other divisions of the company and not just be restricted to the theme parks, and I said, 'Hey, we have this idea, but do you really think it's practical? Where does a person put this backpack when they go on a ride like Space Mountain?'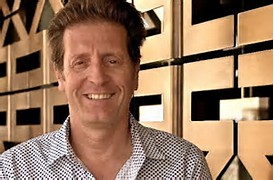 "You really can't see these eye movements when it's on your back; your family can see it, but you can't see it. It seemed like there should be more to it."
There followed a variety of different prototypes, with nothing really standing out.
"We took this little Beanie Baby-type toy that would vibrate on your wrist and it would be bound to your wrist and when it vibrated, that meant it wanted to tell you something." Sotto explained.
"You would put it up to your ear, but if you're putting it up to your ear, can you see its eyes move? No. Can you see its mouth move? No. That means you have to make it talk. The other problem was, what with the noise level in the parks, it was really hard to hear the Genie talk.
"So I said, 'Let's do this so it doesn't disturb people and it can whisper, so to speak, and not bother people around you. All this basic logic made sense and the company got into this idea.
"It migrated from this wearable item [which I think would have been a much better idea] to this Mickey doll. That's kind of where it went. We also wanted to change it to Simba from The Lion King, which was a fuzzier pet than a big Mickey Mouse."
Pal Mickey debuted in 2003 and was programmed to work in all four theme parks. It communicated with its owner thanks to 400 infrared transmitters that were scattered throughout each park. When Pal Mickey wanted to tell you something, it would giggle and vibrate. You could also prompt Pal Mickey to say something by squeezing one of his hands or by touching his belly.
In addition to giving you information on the area you were in, Pal Mickey also reminded you of upcoming parades and show times … even which attractions had shorter wait times. Later incarnations saw Pal Mickey ask trivia questions and tell jokes. He also came in a variety of costumes, with the appropriate accessories; there even was a Spanish-language version.
Of course, with the proliferation of SmartPhones, which are not nearly as cute but are far more efficient, Pal Mickey's days were numbered. Sales of Pal Mickey were discontinued in 2008, although he could still be used until 2014, when the transmitters were taken down and Pal Mickey faded into Disney lore.
Still, according to Sotto, Pal Mickey "was a very innovative product and was a lot of fun to work on."