To all who come to this photo trivia game, Welcome! Along the way, the photos can make us relive memories and see details Walt's Imagineers put into everything we love in Walt Disney World!
Christi Ison and Deborah Wolfe: thank you so much for your wonderful notes!
Now for Challenge #367: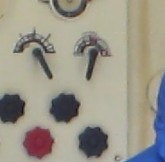 And here's the answer: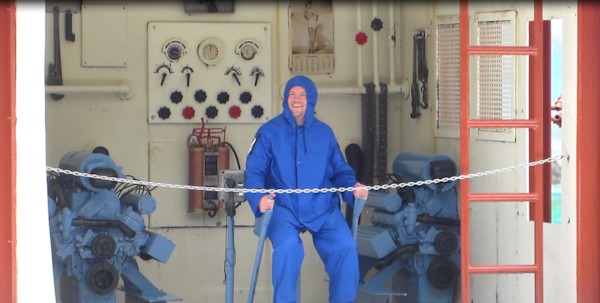 Copyright © Erin Blackwell
I know this one was tough! It's the engine room in the patrol boat from Harbor Attack, Disney Hollywood Studios' Backlot Tour. As many of you know, this attraction is closing.
I have a funny story to tell you about this. One of the times I saw this, a husband and wife were picked to work the ship where a plane strafes bullets until the hit the desk of the ship. The man immediately dropped to the deck in a small jump. The wife tried to save herself but her husband was blocking the deck. When it was over, the host said to the man, "Good job on saving yourself and making your wife to take the bullet! I don't know if you're going to have a Disney day after that!"

Carla C was the first to send in the correct answer! Congratulations to Carla and to all our winners this week! Carla C, Matt Wildey, The Long Family, Andrew Swiatowicz, Megan Krainski, Kye Layton, Jim Finley, The Yorks, Stefanie Vandiver, Ruben O'meara, Rick R., Doug Zimmerman, Josh Weiss, Jeremy Reichelt, Patrick Broaddus, Andrea Kruszewski, Jordan Kennedy, Chris, Gretchen, and Katie Barnes, Jo Ann Bailey, Theresa Maradei, Jane Johnson, Emily Hudson, Dawn Bach, and Kristan Bertelmann!
__________________________________ _____________________
Challenge #368 Where in the world is this?
Who is this? Because (s)he appears all over Walt Disney World, you have to tell me who but not where.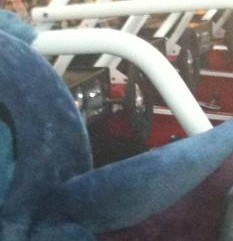 Do you know? Do you have a guess? Please send in your answer, before the end of the day on Thursday, February 12th, by clicking on the blue box below. Please do not post answers using the Feedback Form link at the bottom of this post.
See you soon, Players!


_______________________________________________________________________
Everyone who sends in a correct answer to a Where in the World Challenge this month will be entered in a drawing at the end of the month for some special AllEars® goodies!