I almost hate to admit this, but I have not seen the movie "Frozen" yet. I know, I know — Bad Disney Fan. For the record, I've bought the DVD, just haven't made the time to sit and watch. But, given the "Frozenification" of Walt Disney World these past few months, I FEEL as though I've seen it. Moreover, as I walk around the parks, at times I feel as though I'm living it!
Nowhere is this feeling more prevalent than in Disney's Hollywood Studios, which features a "Frozen" sing-along and other Frozen-inspired features.
I recently made a pass through the relocated Wandering Oaken Trading Post and Frozen Snowground and felt as if I had been transported to snowy Arendelle and was overwhelmed by all manner of things "Frozen."
To find the new location, walk to the park's Studio Catering Company and then follow the signs pointing you to what was the exit of the now-closed Backlot Tour, in the former AFI Showcase. There's a bit of theming there to let you know you're entering the somewhat rustic outpost.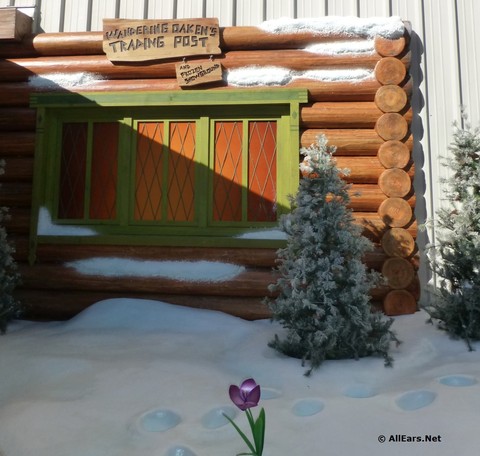 I really liked some of the details they've brought from the previous trading post, to fully convey the spirit of the film.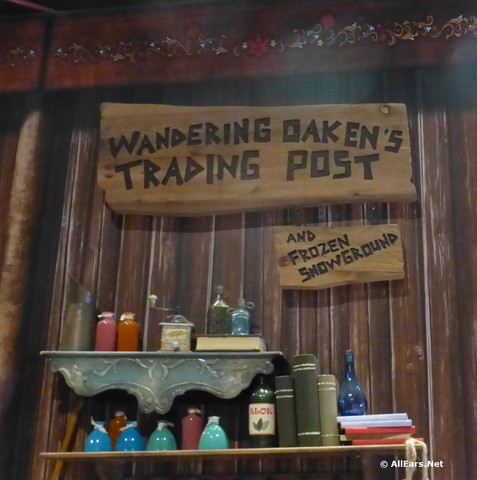 >br />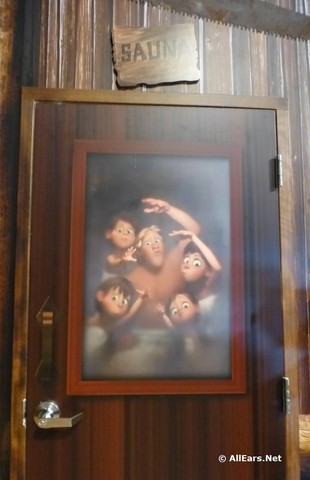 If you have a "Frozen" fan who you'll be shopping for this upcoming holiday season, this is the place for you! Name a merchandise item and you'll find it here with Anna, Elsa, Olaf, Kristoff and/or Sven the reindeer decorating it. Just take a look at some of what you can find here: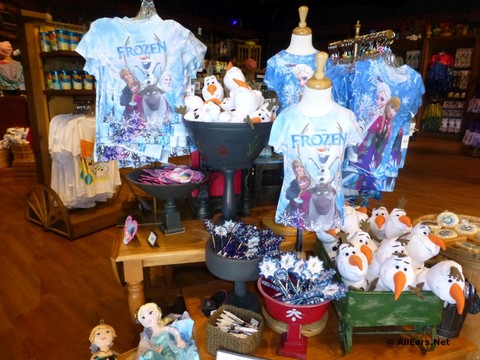 Plush Sven ($21.95)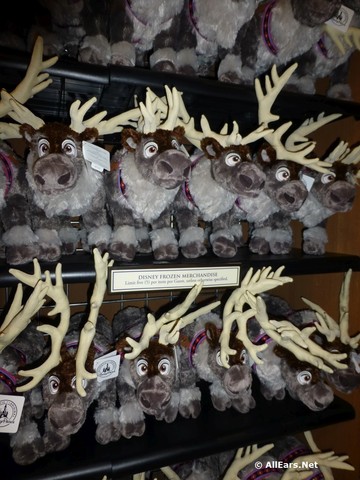 Olafs in Abundance! Plush ($17.95), Hat ($29.95), Talking Plush ($29.95)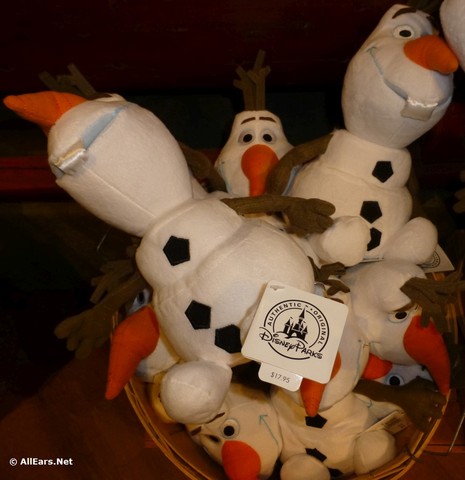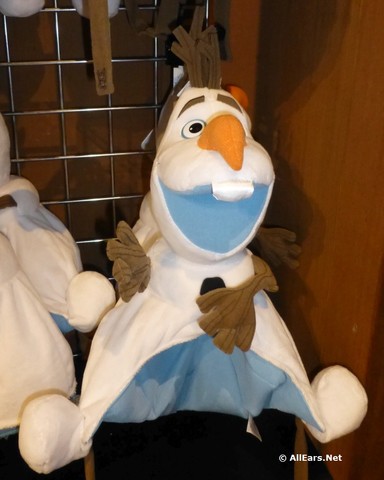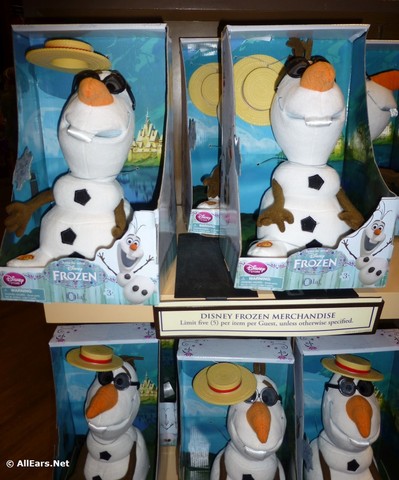 Walls and walls of dolls!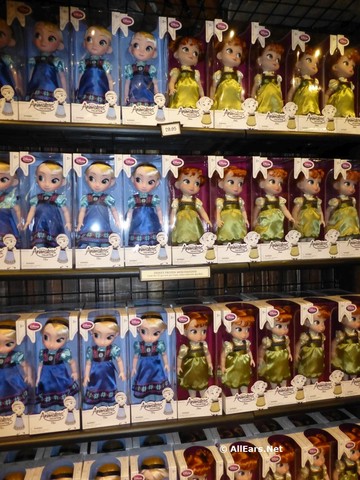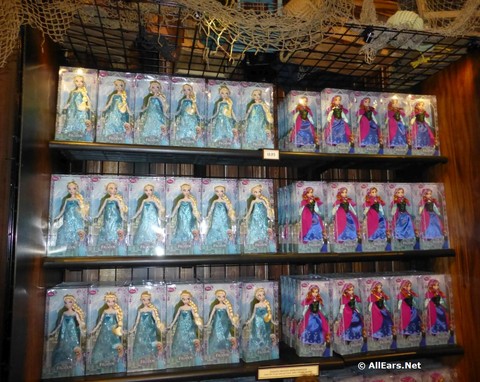 Even Precious Moments Anna and Elsa!
Note that many of these collectible-type items have a limit of five per customer.
Besides the cuddly toys, there's a wide variety of apparel and accessories, from jewelry to t-shirts (for boys and girls), pencil cases ($19.95), cell phone covers ($36.95), and of course the all-important Magic Wand ($9.39).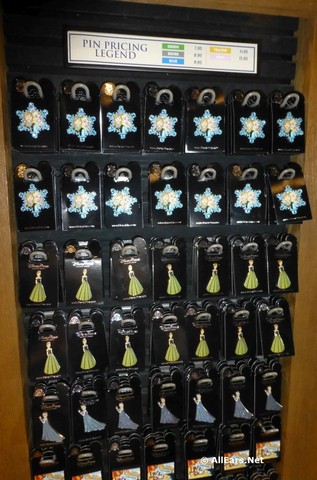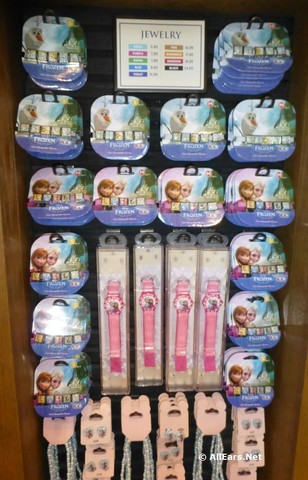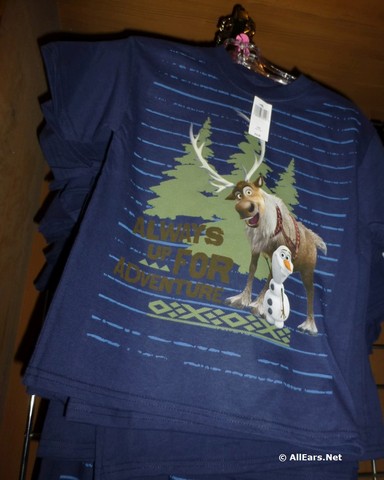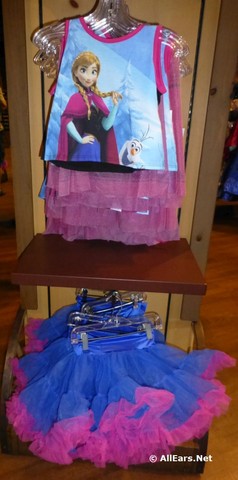 To get a little more bang for your buck, note that there's currently a special offer: Buy $40 worth of merchandise and get this tote bag for $16.95:
And Annual Passholders, don't forget about your discount!
Over in the Frozen Snowground, you can pick up some refreshments, and maybe even play in the expanded snow area. (The ice skating rink from the previous location didn't make the transition over to this spot.)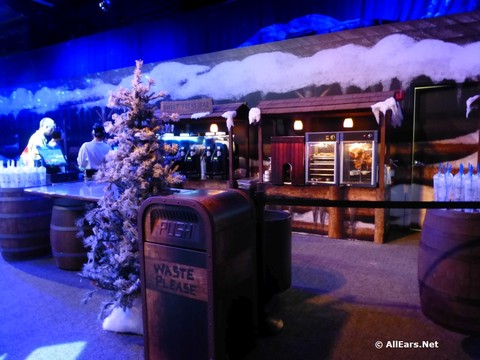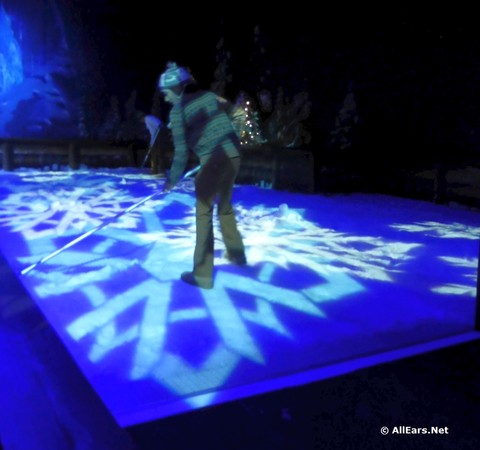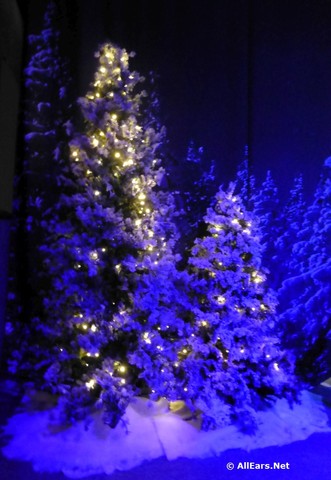 And don't miss your PhotoPass photo op!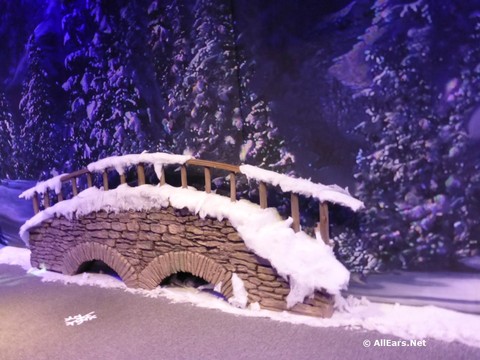 All in all, this little area is well-themed and a nice side-trip while you're touring the park — a great place to beat the heat and maybe pick up a souvenir or two for any of your family or friends who know how to "Let It Go!"
I'm sure I'll appreciate it even more once I see the film — sometime soon, I promise!