Could a spinoff of the Disney Princesses be the next big franchise for the The Walt Disney Co.? The signs sure point in that direction.
Last summer, the company introduced its Disney Princess Palace Pets with a free app that I wrote about after my 9-year-old daughter told me how much she enjoys it. It would seem she is not the only one. The app allows users to style the royal cats, dogs and even a horse after giving them baths. The Palace Pets app is available for iOS devices on iTunes.
According the the company's website, the app had been downloaded more than 2 million times by the end of October 2013 and its popularity led to further development of the toys. "[We] created a rich back story for each pet and a corresponding product line of figures, plush and play sets that allow girls to nurture and pamper their Palace Pets just like the Disney Princess characters," said Amelia Lukiman of Disney Consumer Products on the Disney Post blog.
Many of the toys are available at retailers such as Toys 'R' Us, Target and Amazon.com. Prices range from $6.99 to $29.99.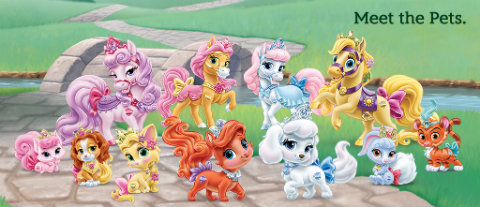 So far, we have been introduced to:
Ariel's kitten Treasure
Aurora's pony Bloom
Aurora's kitten Beauty
Belle's pony Petit
Belle's puppy Teacup
Cinderella's puppy Pumpkin
Cinderella's pony Bibbidy
Jasmine's tiger Sultan
Mulan's panda Blossom
Pocahontas' raccoon Wildflower
Rapunzel's puppy Daisy
Rapunzel's skunk Meadow
Rapunzel's pony Blondie
Rapunzel's kitten Summer
Snow White's bunny Berry
Tiana's kitten Lily
Tiana's pony Bayou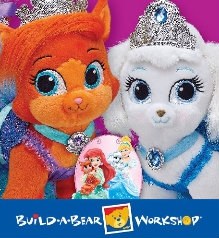 And in just a couple weeks, Build-A-Bear Workshop also will offer two plush Disney Princess Palace Pets. On Feb. 15, Cinderella's puppy, Pumpkin, and Ariel's kitten, Treasure, will be available to create and then dress and accessorize. They will retail for $25 apiece. (Clothing is purchased at an additional cost.)
Surely, it won't be long before the Palace Pets merchandise makes its way into the Disney Parks. After all, we've seen the popularity of other Disney characters that are animals, such as the stars of "The Lion King," "101 Dalmatians" and "Finding Nemo."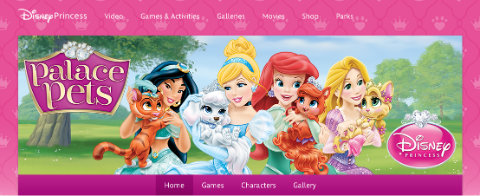 In the meantime, Disney Princess Palace Pets have their own channel on the Disney website at http://princess.disney.com/palace-pets. There, users can create drawings of the princesses with their pets, see a slide show of the pets and print coloring sheets of the Furry Tail Friends.