Central Florida has enjoyed glorious weather most of this December, so I looked forward to my several days of holiday Hidden Mickeys research. In fact, on a comfortable, sunny Florida day at Walt Disney World, I'm easily distracted and often forget the purpose of my visit!
Craig Canady, Alan, and Bill Griffin sent me Hidden Mickey images on the tires of the Grand Marshal's vehicle, the car that carries the Grand Marshal guests before every afternoon parade in the Magic Kingdom. I also spotted some classic Mickeys on the front bumper of this attractive replica of an antique touring car.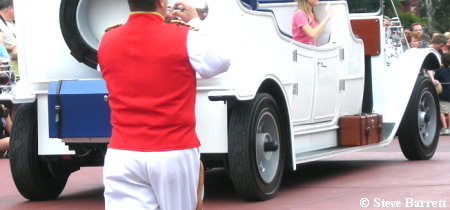 The main parade follows the Grand Marshall's vehicle. Throughout the parade, cast members ride on "art" bikes. The Moriarty family and Rebecca Webster spotted some paint splotches on the bike palettes that resemble classic Mickeys. What do you think?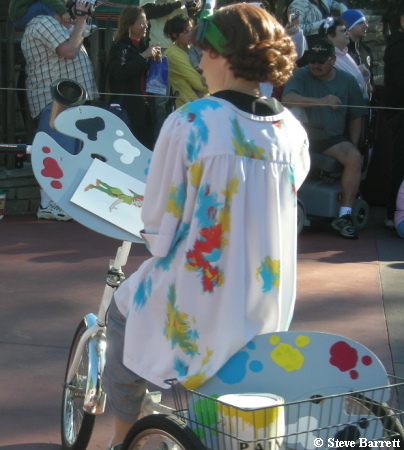 Jonathan Peczinka found a baggage ticket with an image that looks somewhat like Mickey. It's in the right front of the front window upstairs at the Main Street Train Station. Do you like this image as a Hidden Mickey?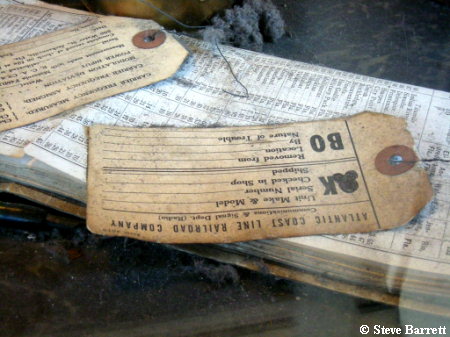 I finally took the time to stroll along the long walkway in front of the Magic Kingdom. Paved with personalized bricks, the trail stretches toward the Grand Floridian Resort and ends at a small canal. Across the canal, a backstage dirt path snakes toward the resort. I don't believe Disney wants folks to linger or picnic here, because the sidewalk is devoid of chairs, benches and trash cans. The photos were taken at the end of the walkway.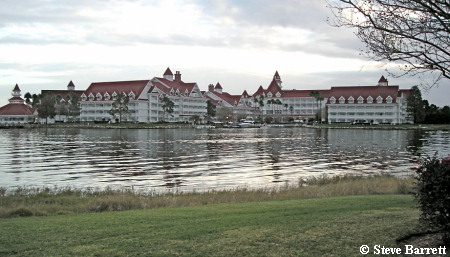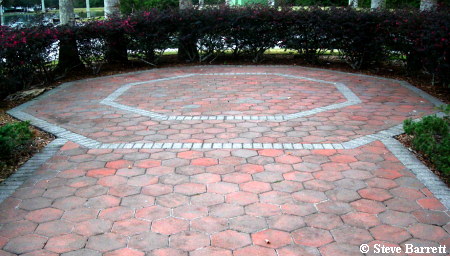 Read more about Steve's Hidden Mickey finds on AllEars.net
Steve maintains a Catalog of Hidden Mickeys on the Hidden Mickeys Guide.