We finally left the Phoenix airport about 1:30. Loaded ourselves onto a motorcoach and off we went to Montezuma's Castle.
The drive was about 90 minutes. Along the way, both guides, Mike and Tiffany, talked about the area and introduced us to some of the geology, scenery and customs we'd learn about during our week.
At some point, we stopped off and Jack, our local guide, joined us on the bus. He gave some intoductory information about the Castle.
As we got close to Montezuma's Castle, the weather turned decidedly nasty. Mike reminded us it was Monsoon season and that storms could come in very quickly during the afternoon. In fact, we hadn't been off the bus 20 minutes and we scampered into the Visitors Center to escape the short shower.

It was quite fascinating to sea the Castle built into the rock. We walked along a trail that included the view of a river, then back on the bus.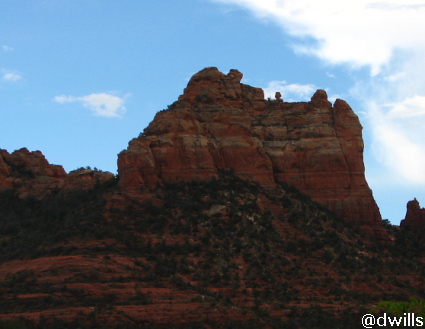 As we approached Sedona, the rock formations and color changed slowly and then dramatically. The red rock is an incredible site to behold.


After 40 minutes, we arrived at the Amara Resort and Spa. VERY nice, comfy rooms, great dinner, fun entertainment. Since it was a travel day for so many, it was an early night and we all went to our rooms happy and tired.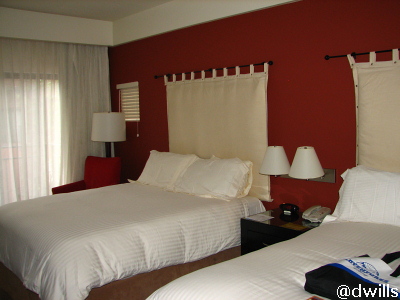 Breakfast is at 8am. Then at 9:15 we meet up with some Cowboys and take a Jeep Ride in the Red Rocks.
Oh, and be sure to follow my friend Mike Scopa as he blogs live from Walt Disney World!