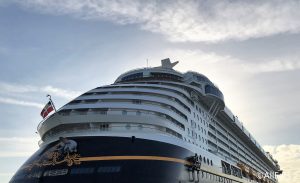 Kids don't get all the fun on a Disney Cruise! Check out five awesome adults-only activities aboard the Disney Fantasy.
The Disney Dream has a number of areas that are for adults only – or for adults only during the evening hours, at least. I took some photos of those, too, though unfortunately didn't have a chance to enjoy any of them. Next time… The Quiet Cove Pool on deck 11 forward is reserved for … Continue reading "Disney Dream Christening Cruise Photos – The Adult Areas"
After yesterday's full day, I thought about sleeping in. But I knew I'd have to get up early for the Cove Cafe Coffee meet hosted by, well, me. It began at 8am and folks wandered in and out. We surprised everyone who attended with a special magnet for their cabin door, to commemorate the meet. … Continue reading "MouseFest Monday – December 3, 2007"