The Animal Kingdom Tasting Sampler, which made its limited-time debut over the holidays a few months ago, is returning this spring from April 12-22, 2019.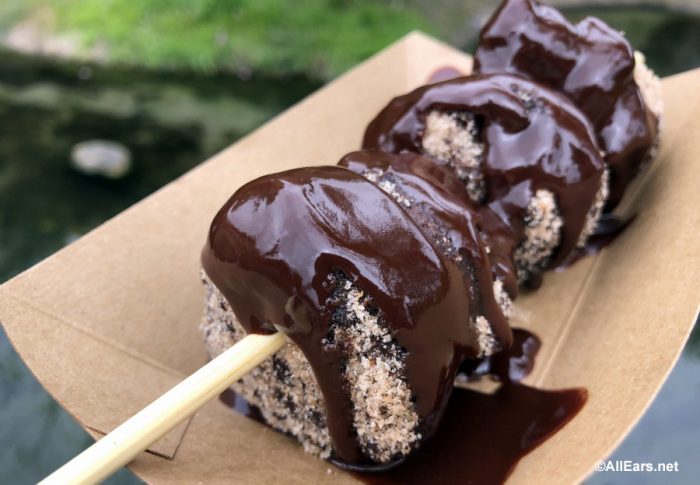 The sampler, which will allow you to enjoy a day of food and beverage around Disney's Animal Kingdom, is on sale starting TODAY.
This version of the Tasting Sampler costs $50 and actually includes two digital value cards. There's a $50 card that can be used at more than 40 outdoor food and beverage locations throughout the park, as indicated on the Tasting Sampler map. This map will be available at any participating food and beverage location in the park. The $50 card can be used to purchase anything on the menus at those participating locations and does not expire. It cannot be used at Table-Service Restaurants or Quick-Service Restaurants.
There's also a bonus $10 card that can be used at the following quick-service restaurants after 5 p.m. between April 12 and 22: Restaurantosaurus, Pizzafari including Pizzafari Family-Style Dining, Flame Tree Barbecue, and Satu'li Canteen.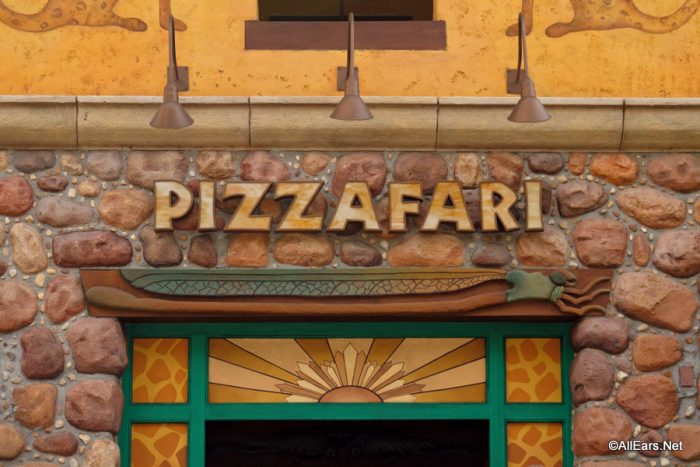 Disney's Animal Kingdom Tasting Sampler can be purchased through April 22, 2019, at noon. To purchase, visit Offers.Disney.com and use the code DAKDINEBONUS. When you purchase the sampler, you'll receive an email for each of the two digital value cards. Each email will have a barcode that can be added to your digital wallet on your mobile phone and scanned at most food and beverage locations throughout the park. (Note that the $50 Animal Kingdom Tasting Sampler and the $10 Animal Kingdom After 5 Quick Service Bonus are separate products and cannot be combined.)
Here are the participating locations and their menu items – note that some of the most popular items from last year are returning, but others are brand new!
Kusafiri Bakery (Africa)
Chicken Curry
Shrimp Curry
Chicken & Shrimp Curry
Coffee
Caravan Road (Asia)
Tuna Tataki Bowl
Pork Bao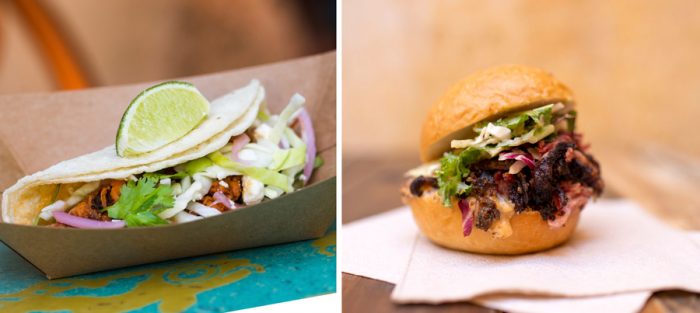 Mr. Kamal's (Asia)
Fried Chicken Dumplings
Kamal's Fries with Dipping Sauces
Trilobites (DinoLand U.S.A.)
Scrooge McDuck's Billionaire Bacon Caramel Sundae
Dino-Bite Snacks (DinoLand U.S.A.)
Strawberry Shortcake Ice Cream Sandwich
Terra Treats (Discovery Island)
Tomato and Cheese Pizza
Meatball Slider on Focaccia Roll
Sausage and Peppers Pizza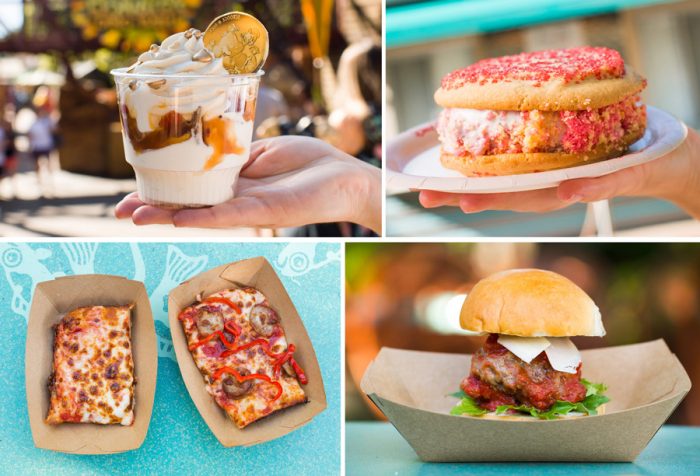 Smiling Crocodile (Discovery Island)
House-smoked Pastrami Slider
Pulled Pork Street Tacos
Chips and Queso
Additional Participating Carts and Kiosks 
Africa
Asia
Warung Outpost (pretzels, chips, margaritas)
Drinkwallah (nuts, chips, frozen beverages)
Chakranadi (pretzels, nuts, beer, fountain beverages)
Anandapur Ice Cream Treats (soft-serve ice cream treats, fountain beverages)
Thirsty River Bar & Trek Snacks (popcorn, ice cream treats, pretzels, cocktails, beer)
Snack Cart near UP! A Great Bird Adventure (ice cream treats)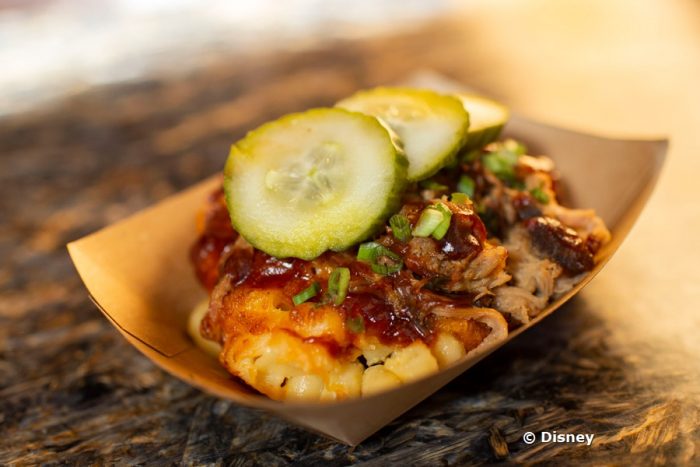 DinoLand U.S.A.
Dino Diner (chili cheese dog, corn chip pie, churros, beer)
Corn-ivores (popcorn, bottled beverages)
Discovery Island
Feeding Ground (popcorn, frozen lemonade, beer)
Eight Spoon Café (macaroni and cheese with pulled pork or shrimp, pretzels)
Isle of Java (coffee, pastries, chocolate donut holes)
Snack Cart near Tiffins Restaurant (all-beef hot dogs, ice cream treats)
Pandora – The World of Avatar
Pongu Pongu (pretzels, pineapple lumpia, specialty beverages)
Beverage Cart near Pongu Pongu (chips, bottled beverages)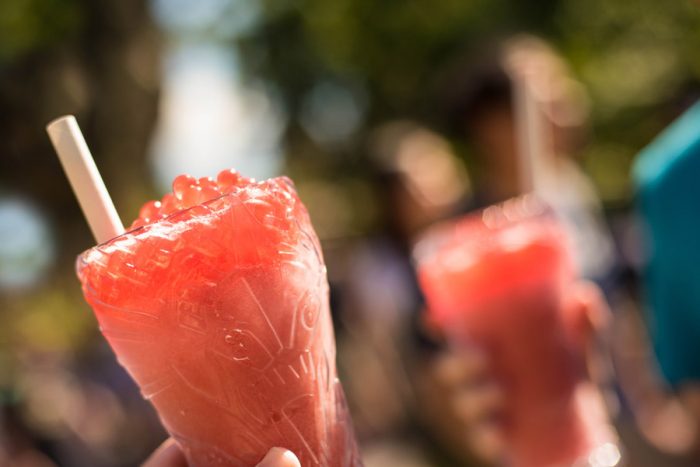 Parkwide
Note that these food offerings are available for any guest to purchase, whether or not you purchase the Tasting Sampler. You can get the full list of participating locations and menu offerings at any food and beverage location at the park.
Are you glad that this tasting sampler is back? What menu item are you most excited to try? Let us know in the comments below! 
Want more Disney? Be sure to follow @allearsnet on Instagram and Twitter!

Check out our YouTube Channel for reviews, news, information and more! 
Stay on top of all the latest Disney news! Click below to subscribe to the AllEars® newsletter!