Marilyn West and Stephen Lim will represent Walt Disney World Resort and its more than 74,000 cast members as the newest Walt Disney World Ambassadors.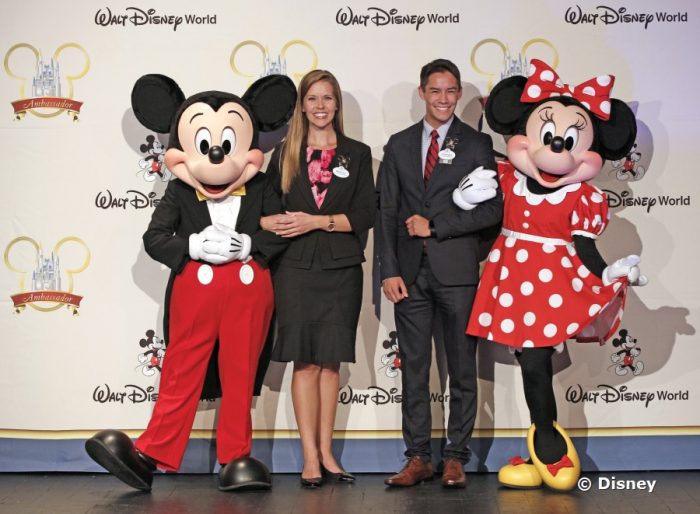 After an extensive search that spanned two months and a number of interviews, the two were named as the 2019-2020 Ambassador team at a special ceremony held at Disney's Contemporary Resort. Current Walt Disney World Ambassadors Ken Facey and Brandon Peters, as well as several Walt Disney World Ambassador alumni, were among those on hand to congratulate the new team.
West comes from Worldwide Safety operations for Walt Disney Parks and Resorts and Lim serves as a front desk service advisor at the Caribbean Beach Resort. Following three months of training, the new Ambassadors will begin their two-year term, from January 2019 through December 2020.
In their new roles, the Ambassadors will attend numerous cast member, community and special events throughout the year. In particular, they are responsible for championing the Disney VoluntEARS program.
The honor of being selected as a Disney Ambassador began in 1964 during the 10th anniversary of Disneyland Resort. Since Walt Disney chose that first Disney Ambassador, the program has evolved to represent the company, its cast members and ideals through more than 50 years of milestones.