For annual passholders, May brings not just flowers but new offers, deals and freebies to Walt Disney World.
Beginning May 18, passholders each can pick up a new, free magnet at Hollywood Studios. This one features Donald Duck for the first time. A location has not yet been announced, but each passholder will need to show his or her annual pass card to be scanned plus a valid ID. The magnets will be available through June 29.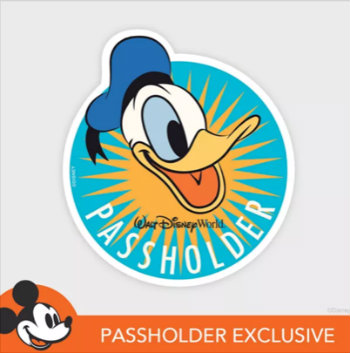 A tip: One person can collect all the magnets for the family if that guest has proper ID and all the annual pass cards in hand to be scanned. One magnet will be given to each passholder, regardless of who collects it.
And if annual passholders haven't picked up their second magnet at the Epcot International Flower and Garden Festival, those are available through May 28, which is the last day of the festival. That magnet is the first one depicting Minnie Mouse. The pick-up area is located in the Fountain View Hallway at Epcot, just behind Club Cool.
On the second Saturday of each month, annual passholders can attend an exclusive shopping experience at World of Disney, The Disney Corner and Ever After Jewelry at Disney Springs. Passholders will have the stores to themselves for an hour during which they can use their 20 percent discount. There will be surprises that could include food and beverage samples, sneak peeks at new offerings and guest speakers.
This month, passholders will preview the new DisneyStyle store before it opens to the public at 10 a.m., and there will be a Rebecca Hook handbag release event at Ever After Jewelry during the magical hour. Terralina Crafted Italian will be serving complimentary samples of homemade meatballs in marinara over creamy polenta and finished with shaved parmesean. Singer-guitarist Phillip Bonanno will provide live entertainment. Throughout the day, which happens to also be Mother's Day, other stores will have specials, including Vera Bradley. That store is offering $30 off a purchase of $125, plus free monogramming.
Passholders will be notified by email to register for each Super Saturday experience. The next event takes place from 9 to 10 a.m. May 12 at World of Disney. These events fill up quickly so you must respond immediately if this interests you. The next Passholder Super Saturday is June 9.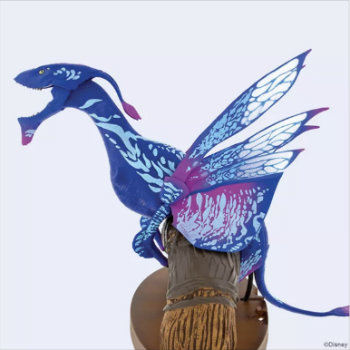 There is a second passholder shopping event in May. This one marks the one-year anniversary of the opening of Pandora — The World of Avatar at Animal Kingdom. From 7 to 8 a.m. May 27, before the park opens to the public, passholders can attend a special shopping event at Windtraders, where they can purchase a new, limited-release banshee toy. No price has been announced, but the special banshee released for Animal Kingdom's 20th anniversary a few weeks ago was $99.99. No registration is required for this event; simply enter the park through the passholder turnstile and head to the store.
Passholders still have a few more weeks to take advantage of complimentary dedicated seating at the Garden Rocks concerts, which take place every Friday, Saturday, Sunday and Monday during the festival through May 28. Distribution of wristbands for the reserved seating begins when Epcot opens each day and continues while supplies last through:
** 4:30 p.m. for the 5:30 p.m. shows
** 5:45 p.m. for the 6:35 p.m. shows
** 7 p.m. for the 8 p.m. shows
The wristband pick-up area is located in the Fountain View Hallway at Epcot, just behind Club Cool — the same place the magnets are given out. Each passholder can get up to three additional wristbands when showing a valid annual pass and photo identification. Note that wristbands are only good for the specific showtime and date they are issued.