by Jeremiah Good
AllEars® Guest Blogger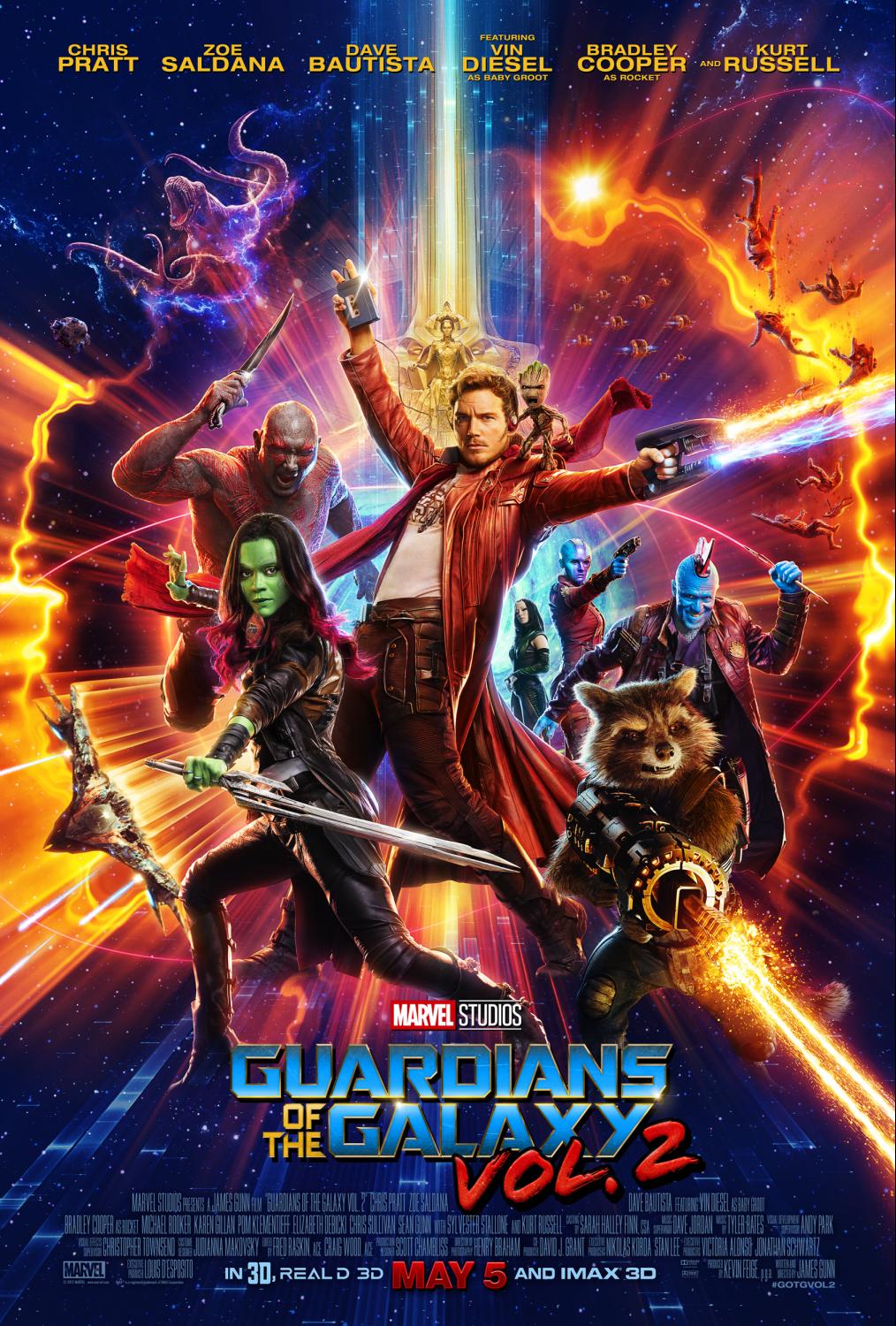 Just about four years ago after the Marvel Cinematic Universe had given us the Phase One films introducing Iron Man, The Hulk, Captain America, and Thor (aka The Avengers) a new team film was talked about — The Guardians of the Galaxy. No one outside of true comic book geeks (I can call them that because I am one) had ever heard of the Guardians, with a talking raccoon, a walking tree, and the other misfits. Even fewer thought that film would go on to become a HUGE favorite for not only the MCU fans, but any fan.
Now we have jumped in our time machine and moved forward to 2017 for Guardians of the Galaxy Vol. 2. This film picks up just as the last one left off, with our band out doing what they do best — being the most unique heroes they could be. Whereas the first film was about Groot, Rocket, Gamora, Drax, and Starlord becoming a team, this film is very much about them being a family and the trials and tribulations that go along with that.
Without giving any spoilers (this was already revealed in the trailer), this is really a story about Starlord meeting his dad for the first time. Ego, played by Disney Legend Kurt Russell, has been searching for decades for his son Peter Quill aka Starlord, played by Chris Pratt. Ego has finally found his son in this film, and wants to be the dad he was always meant to be. Most of the cast from the original film (although no Thanos in this one) has been brought back for this film, and you can tell by watching just how much fun they must have had making it — and that fun is multiplied by 10 for the audience watching them. Along the way we meet a few new characters, such as Mantis, an empath and scene-stealer, portrayed by Pom Klementieff, and Stakar Ogord head of the Ravangers, played by the one and only Sylvester Stallone.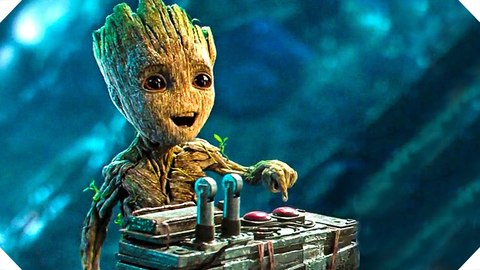 I feel at this point in the Marvel Cinematic Universe you as a movie-goer either love these films or have not seen a single one of them — and I loved this film! I was a very vocal supporter for the first Guardians film because I knew the potential it had. With an amazing cast and an all-out, action-packed story, this one does nothing but set the bar even higher. From the opening scene to the final of the FIVE credit scenes I found myself laughing, cheering, getting excited for Marvel Easter Eggs, and maybe even crying a bit, which all in all made for a great movie-going experience. If I could give one piece of advice it would to see this film in 3D. I am not normally a MUST-SEE 3D guy, but this film is so beautiful with rich colors and some great "in your face" effects it is worth the extra few dollars to enjoy it as intended.
Now, I won't say this was perfect, but I also wouldn't say it was rubbish:
UPS: Lots of action, nonstop laughs, and enough plot to keep the story going.
DOWNS: Some characters were very under-used and in the end it felt as though they were left in while the rest of their story was cut. Soundtrack was not as solid as the first film's, and at 2:18 running time it can feel a bit imbalanced between action and story.
OVERALL: I AM GROOT! Translation: Go see this film opening weekend, then three more times after!
DISCLAIMER: I viewed "Guardians of the Galaxy Vol. 2" at a media screening before its official release. This did not affect my review; my opinions are my own.