In case it snuck up on you, allow me to remind you that tomorrow is Cinco de Mayo. But there's no need to panic about finding a place to celebrate. I've done the taste-testing — I mean, research —- and I have a perfect suggestion for your evening's festivities. Here are five reasons why you should celebrate Cinco de Mayo at Paradiso 37, Taste of the Americas.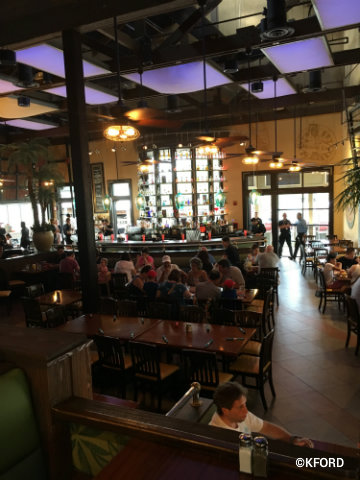 1. Atmosphere. Paradiso 37, which celebrates the flavors of the 37 countries in North America, Central America and South America, is centrally located at Disney Springs in The Landing with beautiful views of Village Lake. Diners can choose to enjoy the Latin décor inside on multiple levels, dine al fresco on the patio or something in-between with open-air seating at the back of the restaurant. Plus, there are spots at the two bars. The last time I ate lunch at Paradiso 37, our group found the restaurant to be fairly quiet and uncrowded. At my most recent visit this week for dinner, I saw another side of the restaurant. Paradiso 37 really comes alive in the evening with the live entertainment and guests who are looking to unwind and enjoy their evening Latin-style.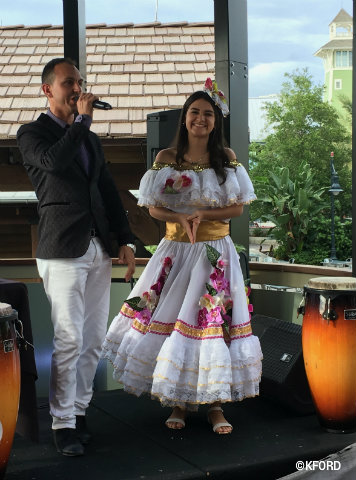 2. Entertainment. Live entertainment takes place each evening on the patio, beginning at 5 p.m., and the performers also make their way into the restaurant, as I found out first-hand when a singer serenaded me. On Friday, look for a mariachi band to join the lineup. Plus, performers and other staff will be dressed in traditional Mexican attire, greeting the guests and posing for photos. You can't help but feel the fiesta, now can you?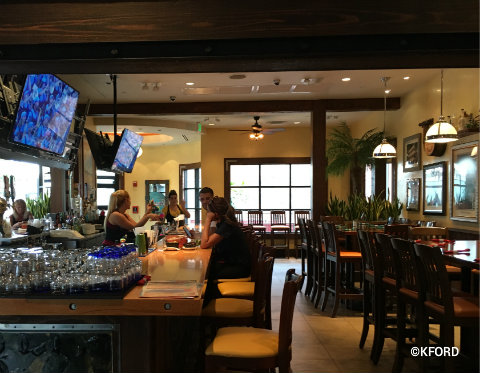 3. Adult beverages. There are two bars at Paradiso 37 — one that features international wines and tequilas that are 100 percent agave — and the other dedicated to international brands of rum. If that selection doesn't excite you, servers traverse the restaurant offering to make specialty drinks tableside. Each night, guests can choose a custom-blended Mojito, a Cuban cocktail; or a Caipirinha, the national cocktail in Brazil. On Cinco de Mayo, there also will a Margarita cart circulating among the guests. Our group sampled the P37 Swirl Sangria Margarita, and the consensus was definitely favorable. The drink, which is available on the regular menu, is a delicious blend, and it's a generous portion served in a souvenir cup.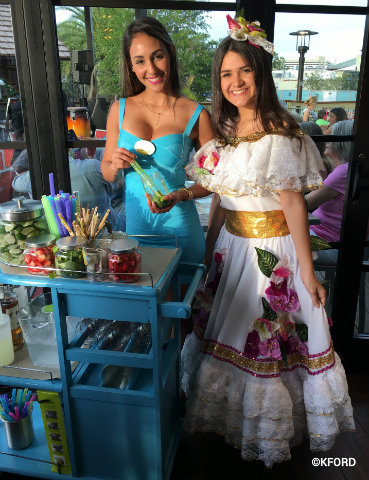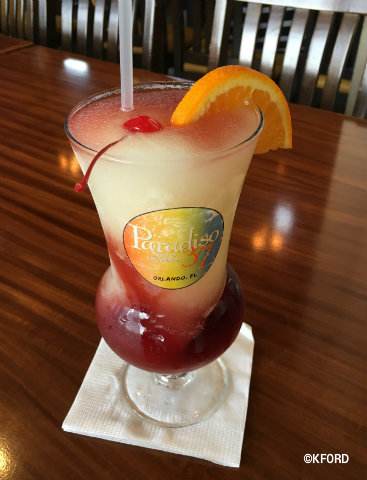 4. The menu. Stop in for a bite or an entire meal to celebrate. Our group started the evening by sampling several appetizers, all of which tasted light and fresh. We started with the traditional chips served with house-made guacamole and salsa. I especially liked the Shrimp Ceviche, which had Fire Roasted Shrimp, Tomatillo, Lime, Avocado, Cucumbers, Tomato, Onion, gluten-free Tortilla Chips. My other favorite was the South American Crazy Corn, which consists of Fire Roasted Corn on the Cob, Aji Amarillo and P37 Cheese. Honestly, these appetizers alone would have made a great dinner, as far as I was concerned. We also were served the P37 Nachos — Corn Tortillas, Cheese Sauce, Chili con Carne, P37 Cheese, Shredded Lettuce, Sour Cream, Pico de Gallo and Jalapeños — and Barbacoa Beef Quesadillas. They looked delicious, but I decided to try to save some room for the entrees.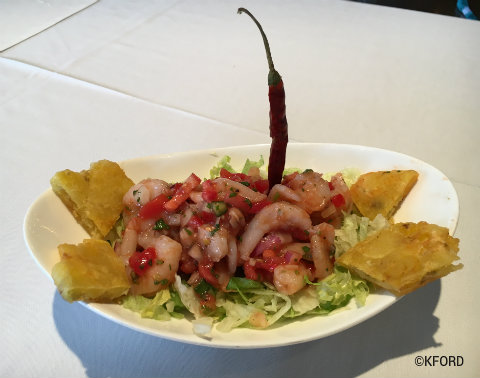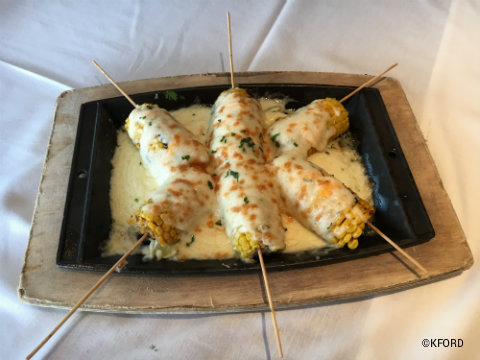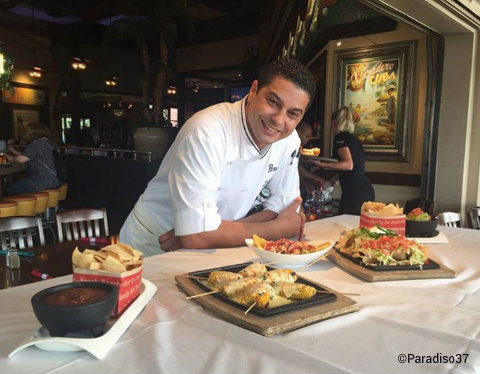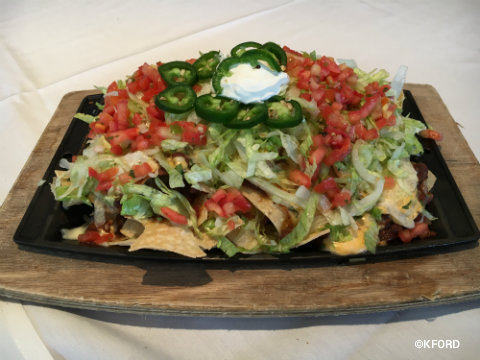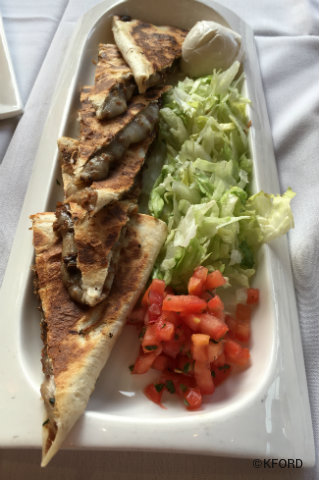 Chef Mo Lakmichi then brought us the most popular dish at the restaurant: Baja Fish Tacos. The three tacos consisted of Crispy Seasonal White Fish, Cabbage Slaw, Corn Salsa, Cilantro-Lime Crema, Tortilla Salad and were a hit at our table. Another favorite was the 10-ounce Argentinian Skirt Steak Angus, which was served with Caramelized Onions and Chimichurri. Guests who are looking for North American fare might enjoy the South Carolina-style BBQ Pork Ribs or the Jalapeno Burger.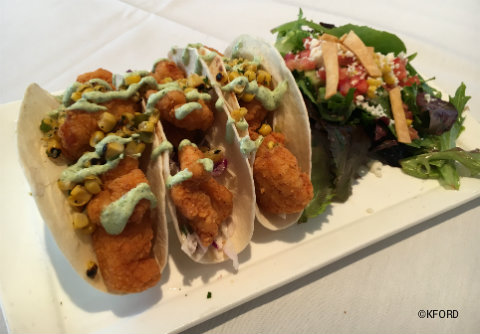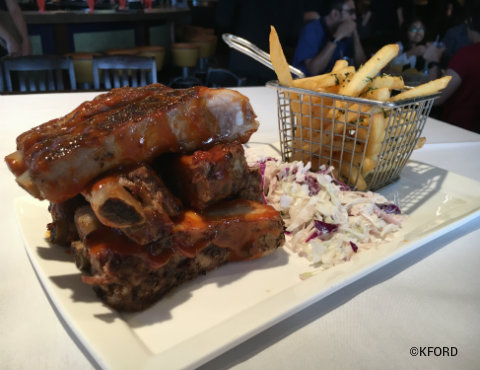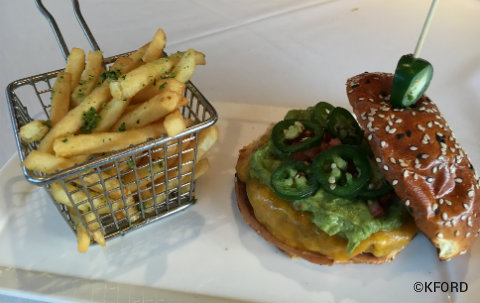 And then it was time for dessert. Paradiso 37 offers a Mexican favorite, Churros with chocolate and caramel dipping sauces. If you like churros, these do not disappoint. Other classics included a Pineapple Upsidedown Cake and Tres Leches, coconut milk-soaked white cake layered with a fresh strawberry mousse and topped with toasted meringue and fresh strawberries. The Paradiso Chocolate Stack is quite popular I'm told and it's gluten-free. It consists of chocolate cake layered with creamy chocolate mousse served with warm caramel sauce and topped with vanilla ice cream.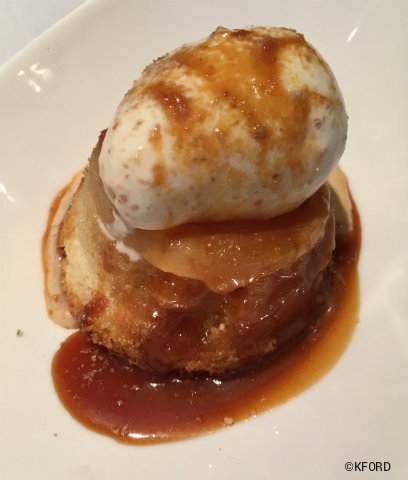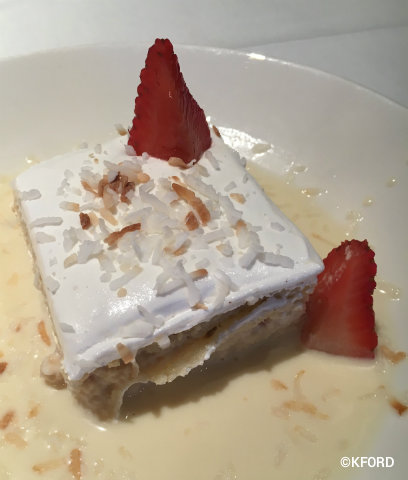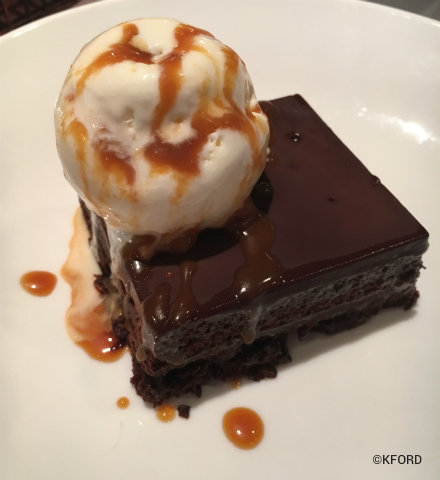 See the entire Paradiso 37 menu on the AllEars.Net page.
5. Pricing. Paradiso 37's prices are in line with many of the other table-service restaurants at Disney Springs and across Walt Disney World property. Appetizers, many of which are designed to share, range from about $11 to $17. Entrée salads are priced at $17 to $21 with burgers and sandwiches about the same. Dinner platters range from $21 to $34. (Paradiso 37 does have separate menus for lunch and dinner, although many of the dishes are served all day long.) Paradiso 37 is the kind of restaurant, though, where you could go for just drinks and appetizers or dessert. Or, enjoy the whole enchilada.
DISCLAIMER: I was a guest of Paradiso 37 for a media preview of its Cinco de Mayo celebration. This did not affect my review; my opinions are my own.