I strongly recommend those coming to Walt Disney World for the first time during the holiday season to see a performance of the Candlelight Processional in Epcot. The Candlelight Processional is the telling of the Christmas story by a celebrity narrator with music sung by a mass choir and performed by a 50-piece live orchestra. The choir is made up of the Voices of Liberty, volunteer Disney Cast Members, who make up the "tree", and high school chorus' from all over the United States.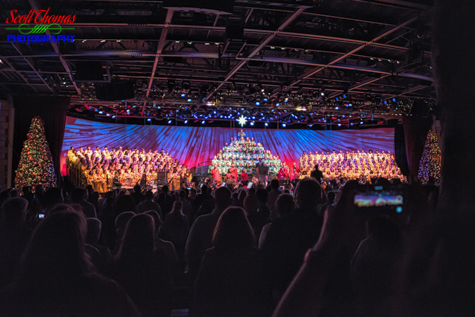 Candlelight Processional being performed at the America Gardens Theatre in Epcot's World Showcase.
Nikon D750/28-300VR, 1/400s, f/3.5, ISO 3200, EV 0, 28mm Focal Length.
Deb will be here tomorrow to share her Christmas at Disney photo.