With the temperatures in Orlando finally dipping to the point that we're not uncomfortable the minute we step outside, it's beginning to feel a lot like fall — or as much of a fall season as we can expect in the Sunshine State. And while that means locals might break out the long sleeves and boots this weekend, for those in the culinary field, it signals the opportunity to change up their menus.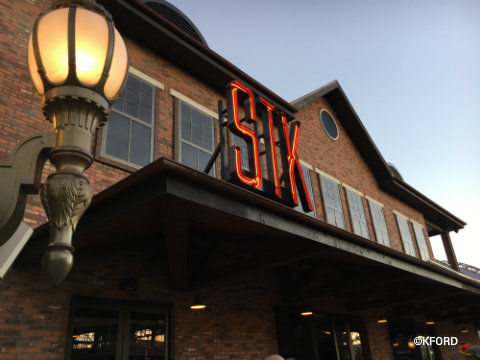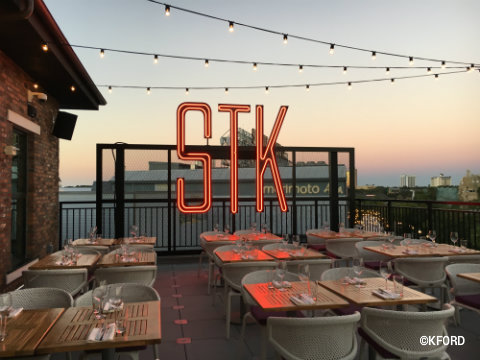 As such, Executive Chef James O'Donnell has introduced his fall seasonal menu, which is available in addition to well-known signature dishes, at STK at Disney Springs at Walt Disney World. I was invited to a dinner to sample his creations, and I had the opportunity to chat with the chef afterward.
The fall STK menu focuses on seafood because that is what is fresh and in demand in the Orlando market, Chef James said. About 20 percent of the menu items at STK Orlando are exclusive to the Disney Springs location, including Florida grouper, chilled rubbed rack of lamb and seared tuna, according to the Disney Parks Blog. I tasted the seasonal variations on all three popular dishes.
"The lamb is my favorite," Chef James said. "I love lamb, and lamb with ras el hanout. the date chutney, the sweet and a little tartness from some tamarind in the chutney and then some sweet potatoes and the spice from the lamb. It's my favorite."
There also were new takes on Buratta, which is a trendy cheese used in salads, and raw tuna and roasted scallops, which all appear in other dishes on the regular lunch menu and dinner menu.
"With fall, it always is spices for me," Chef James said. "My grandfather is from Lebanon, so there is those things like ras el hanout where you're blending sweet spices with more savory spices and it feels like fall to me. That's where the za'atar, ras el hanout, sumac come into these dishes."
Here are the mouth-watering descriptions of items on the fall menu:
Salad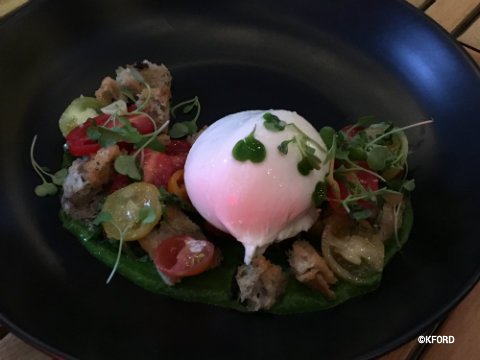 Buratta served with local heirloom tomatoes, Arugula Pesto and Kalamatta Olive Croutons
Entrees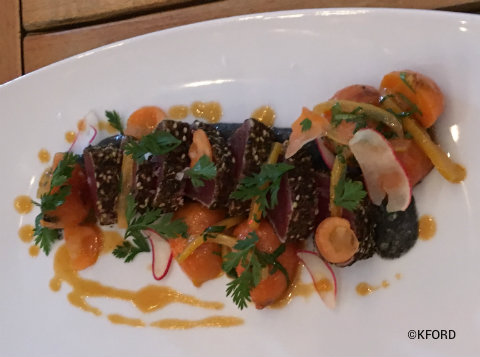 Seared Tuna served with Thumbelina carrots, black Sesame Tahini and preserved lemon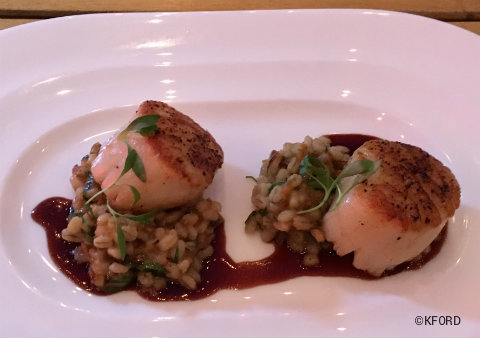 Roasted Scallop served with short rib jam, barley risotto and red wine sauce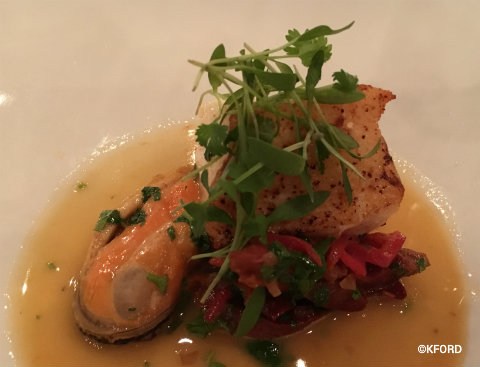 Florida Grouper served with mussels, chorizo and aged sherry vinegar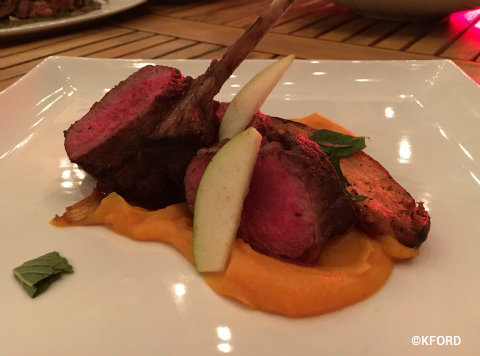 Spice Rubbed Rack of Lamb served with sweet potato, shaved apple and date chutney
Dessert
Apple Crumb Cake served with spiced apples, caramel sauce and dulce de leche ice cream
Cocktails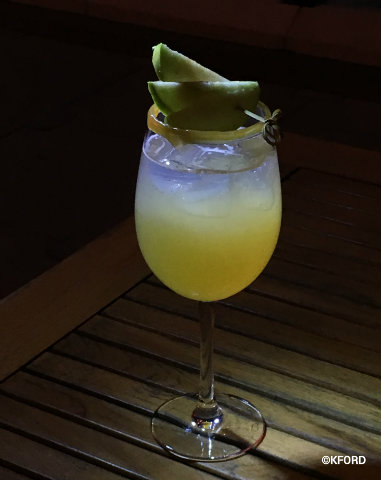 Poisoned Apple made with Malibu rum, Prosecco wine, Grand Marnier liquor, fall flavors including cinnamon, and served with a green apple garnish and caramel rim on the glass
The Harvest made with Maker's Mark bourbon, apple cider, pumpkin, cinnamon syrup, lemon juice and egg white
STK Orlando's new fall menu is available now, and Chef James said it's likely to stay for about three months. Quarterly changes are the norm, although he does take weather and availability of ingredients into account for menu planning.
"We're dealing with 80 degrees rather than 100 degrees so it feels like fall to me at this point," he said.