I have a new strategy when it comes to shopping. Should I find something that I want and know that I truly don't need, I take a photograph of it. My savings thank me because it's far more important to purchase a new mattress than a bag full of pins or a dresser filled with new t-shirts.
All year long I buy gifts to put away for birthdays and holidays. I tend to forget what is waiting to be mailed and so when I find souvenirs that are adorable, I also have to stop and ask myself if I really need to buy what's in my hand. At least half the time I walk away, you know, after I put it back on the shelf.
Sorry many Mickeys and a few Minnies, someone else will have to take you home.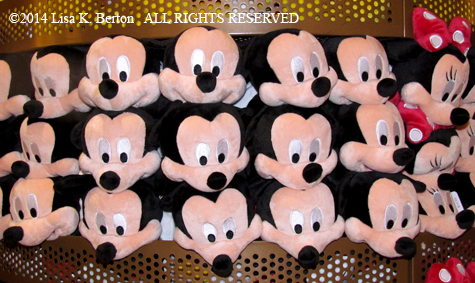 Come on over and "Like" my Facebook page or follow me on Twitter, my handle is lisano1.