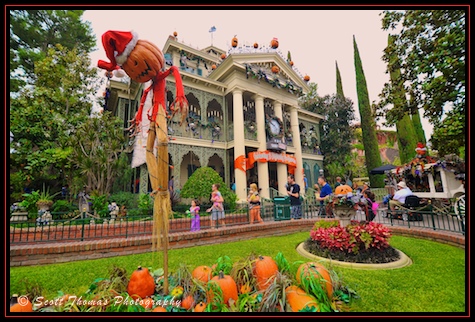 13 years of Haunted Mansion Holiday.
Nikon D700/Tokina 11-16mm, 1/160s, f/6.3, ISO 200, EV 0, 16mm focal length.
The Haunted Manison in Disneyland, California is celebrating 13 years of delightfully frightful fun of the Nightmare Before Christmas overlay for the Halloween season with new effects to enchant fans of the attraction and movie. For the Disney Pic of the Week on Halloween Time.