Insects? Ech. I'm itchy just thinking of the topic. Thanks, Scott. I'm not sure what he had in mind. Love bugs don't wear mouse ear hats. Couldn't we have just gone with It's Tough to be a Bug the movie? Well, I'm doing it anyway.
I discovered this sneaker on a child size mannequin at Rainforest Cafe in a nearby mall. I've been waiting to use this photo in some capacity. Finally, it's time has come.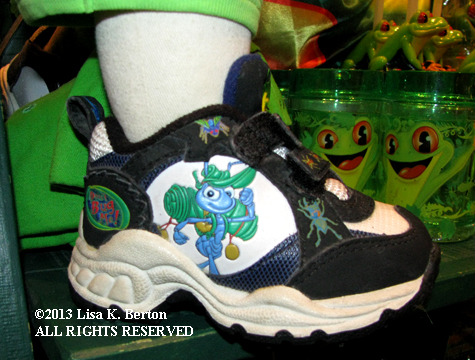 Squirm back on Thursday for Scott's insect-ridden image.
Come on over and "Like" my Facebook page or follow me on Twitter, my handle is lisano1.