Buzz Lightyear
On May 31, 2008, the space shuttle Discovery rocketed from earth to rendezvous with the International Space Station (ISS). Besides it seven human crew members, a galactic hero was onboard for the mission. Buzz Lightyear journeyed "to infinity and beyond" once again. But this time, instead of doing battle with the infamous Emperor Zurg, Buzz was working with his pals at Disney and NASA to help encourage students to pursue studies in science, technology, and mathematics.
Here we see his friend Woody waving goodbye as Buzz begins his important mission.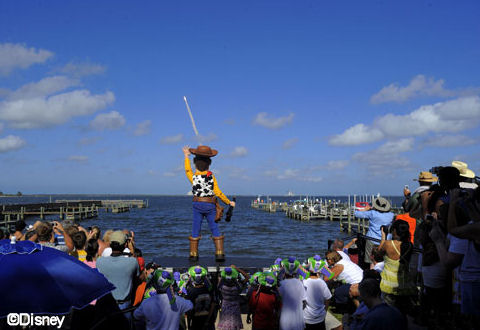 Buzz, NASA, and Disney have created an online program known as Space Ranger Education Series. Here, kids can find educational games and teachers can download classroom curriculum. Buzz's adventures aboard the ISS were invaluable in creating this program.
Buzz's 467 days in space beats the former record set by Russian cosmonaut Valery Polyakov set in 1995 by a month.
After fulfilling his duties on board the ISS, Buzz returned home on the space shuttle Discovery on September 11th of this year.
On October 2nd, Buzz Lightyear and astronauts Buzz Aldrin and Mike Fincke kicked off the "Celebrate a Dream Come True" parade in a ticker-tape procession through the Magic Kingdom at Walt Disney World.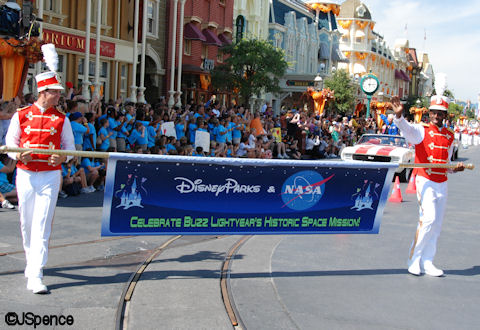 Buzz Aldrin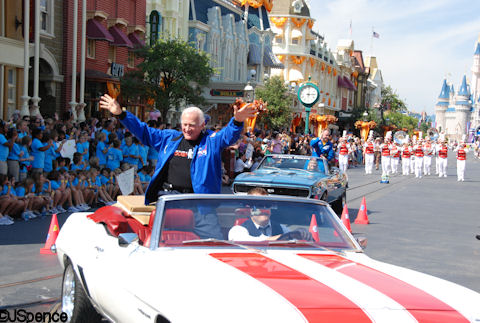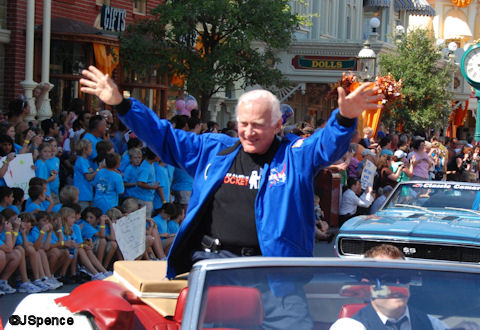 Mike Fincke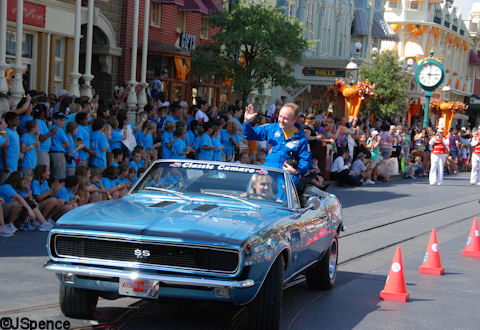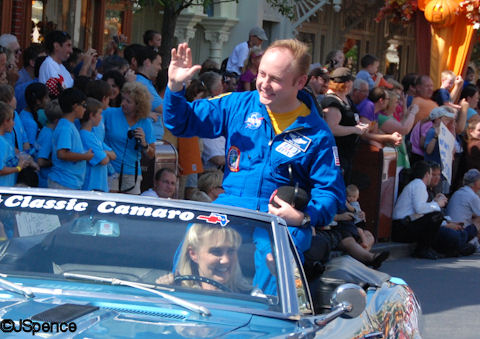 Buzz Lightyear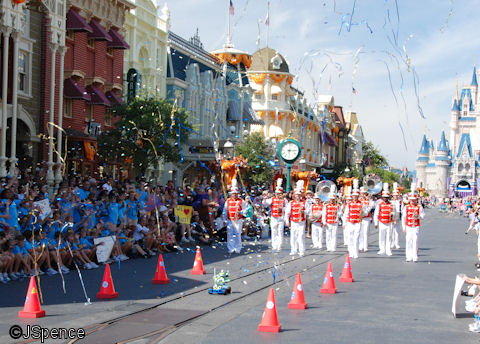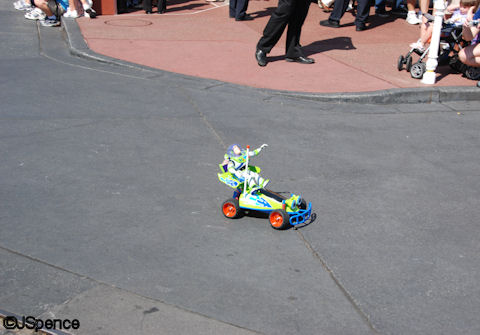 Main Street Philharmonic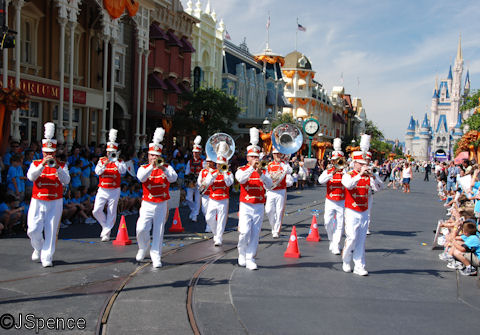 Here's a little bit of Buzz Lightyear trivia for you. As you know from the movie "Toy Story," Buzz learns he's a toy halfway through the film. So in essence, he has two personalities, galactic hero and Andy's plaything. Keeping this in mind, these personalities are kept separate at Walt Disney World. Any encounter you have with Buzz at the Magic Kingdom, albeit it an attraction, parade, or meet-&-greet, he still thinks he's a champion of justice. But if you interact with Buzz at Disney's Hollywood Studios, he realizes he's a toy. It's a subtle difference, but an important detail.