This blog is primarily for those of you who stay at the All Star Resorts. The McDonald's located on Buena Vista Drive was built specifically to cater to these three hotels.
As you might recall, this McDonald's once had enormous caricatures of a hamburger, fries, and a shake on its roof. For whatever reason, the powers-that-be decided it was time for a change and both the exterior and interior of this restaurant received a major makeover. Here are a couple of pictures of the new exterior. Gone are the fanciful figures to be replaced by sleek, modern lines.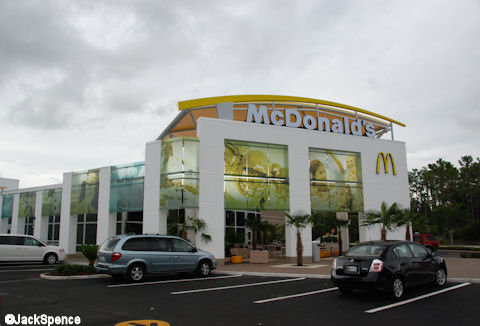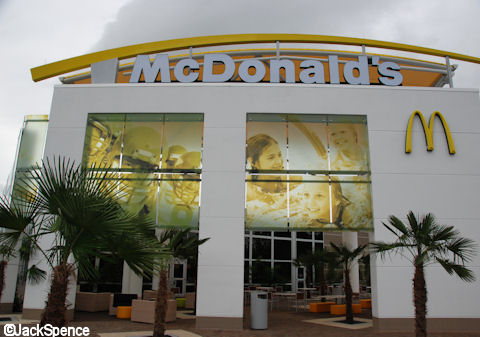 The outdoor seating area has been given a casual feel complete with some comfortable wicker chairs and palm trees.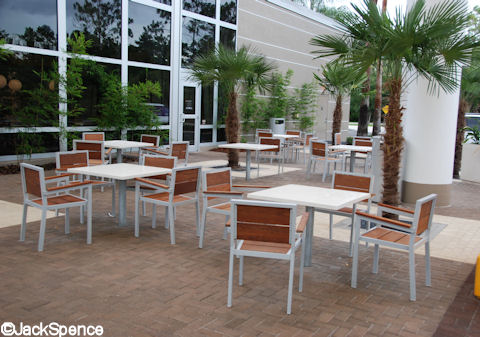 The ordering station and beverage bar received only minor changes.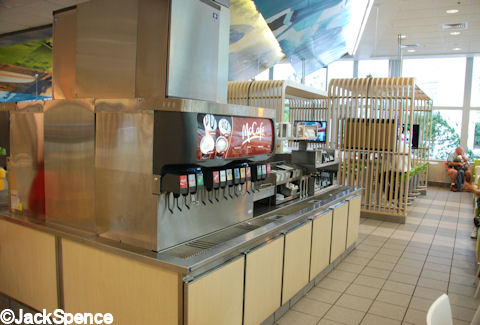 The seating area is more festive than its predecessor. This is accomplished by using white tables and chairs of primary colors. In addition, the overhead panels now display sporting scenes, also in colors that coordinate with the chairs.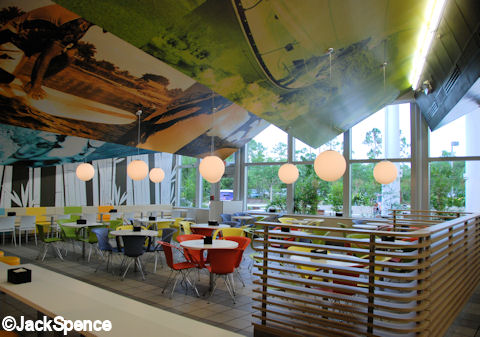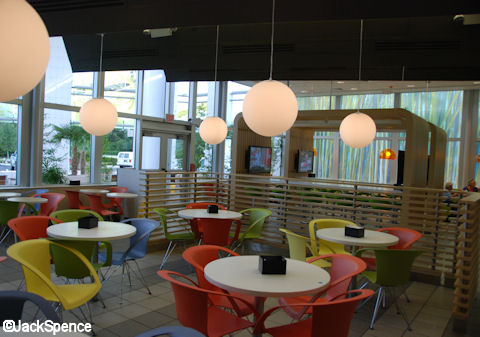 Two "group" seating areas are clustered together under light colored wood canopies. Four flat-screen TVs can also be found within this setting.
The inside ordering counter and dining room are open daily from 5am to 1am. The drive-thru is open 24 hours.
Note, this McDonald's is extremely busy for breakfast and dinner. At lunchtime, it's practically deserted.