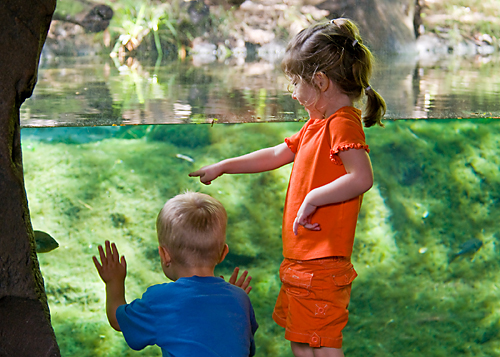 Copyright © 2008 Barrie Brewer, Nikon D300, 18-200VR, 1/50s shutter, f4.5, ISO 400
This is Isabel Moskov pointing out a fish to her little brother, Charlie, on their very first trip to Walt Disney World. I snapped this photo in Disney's Animal Kingdom this past September. I think the best photos of children are often the ones taken when they are unaware of the camera. You can really capture some special moments, without those cheesy fake smiles.

Even from behind, this photo tells a nice story of a big sister's guidance and a little boy's wonderment.