Recently, I stayed in a cabin at the Fort Wilderness Resort and Campground. The best way to research Hidden Mickeys is to stay in the middle of the magic! I like the cabins; they're spacious and well-maintained, and you can park your car right in front of your cabin.
Disney has been placing more and more Hidden Mickeys in guest rooms at their on-property resorts, in the carpets, wallpaper, wall paintings, curtains, and elsewhere.
Here are two Hidden Mickeys I found in my cabin:
One on the Bedspread
One on the Door Curtain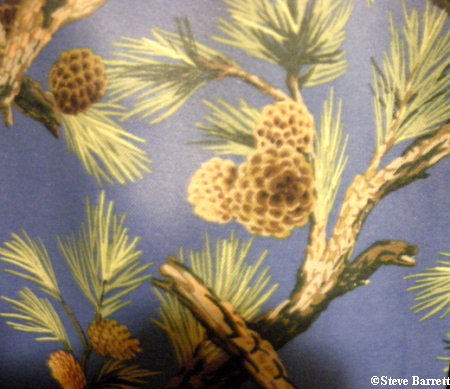 Guests can enjoy many activities at Fort Wilderness, including
Carriage Rides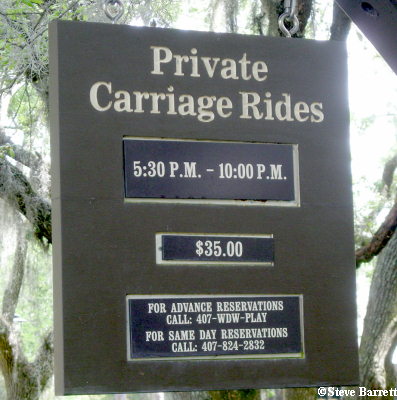 Pony Rides for the Kids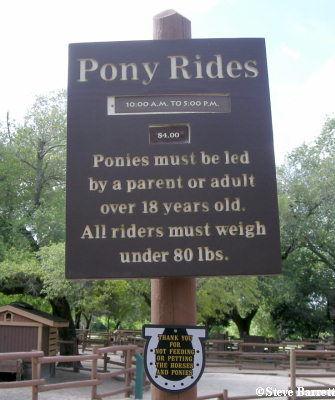 and Trail Rides on Larger Horses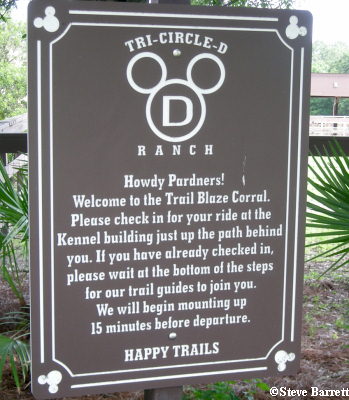 Now for some Mickey images.
Many of the classic Mickey forms at the Tri-Circle-D Ranch are decorative, in my opinion, and not hidden. The sign for the Trail Rides in the photo above has decorative Mickeys.
These images on the fences and gates in the pony ride area are too obvious to qualify as Hidden Mickeys, as is the three-circle logo under the sign for the Tri-Circle-D Farm (where the pony rides take place).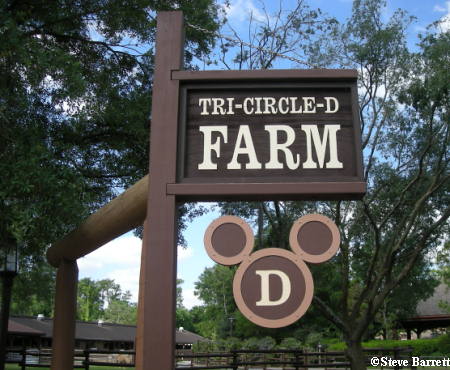 However, this sign for the Blacksmith Shop has a hidden classic Mickey between the "L" and "A" of Blacksmith. If you're not actively hunting for Mickey, it's easy to overlook this image.
In the evening, I enjoyed Chip 'n Dale's campfire program near the Meadow Trading Post in the middle of Fort Wilderness.
Folks roasted marshmallows over the campfire as a guitarist serenaded the guests with sing-a-long songs and Chip and Dale wandered around greeting everyone. A Disney movie was then displayed on a large screen.
This evening program has been a staple at Fort Wilderness for many years, and I hope it sticks around for many more!
Read more about Steve's Hidden Mickey finds on AllEarsNet.com
Steve maintains a Catalog of Hidden Mickeys on the Hidden Mickeys Guide.