On the recent Disney Wonder Panama Canal cruise, Disney Cruise Line released some additional details on upcoming changes and additions to the Disney Dreams – An Enchanted Classic stage show.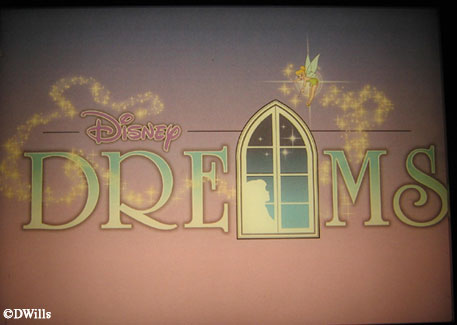 Disney Dreams has been a guest favorite aboard the Disney Magic and the Disney Wonder since 2003.  Performed in the Walt Disney Theater, it tells the  story of a girl named Anne Marie, who, with the help of Peter Pan, and other beloved Disney characters, learns to listen to her heart and believe in herself.  The show features many familiar scenes and songs from Disney animated motion pictures, along with special effects and beautiful costumes. The versions of the shows are slightly different: the Disney Magic's show was updated in 2015 to include a Frozen segment, but the version aboard the Wonder hasn't changed much in more than 10 years.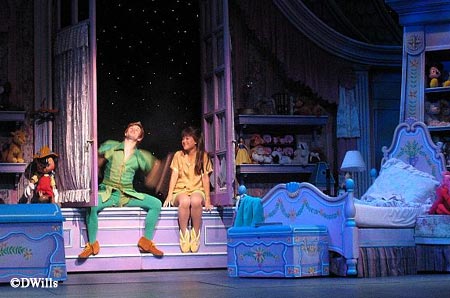 Ed Whitlow, Artistic and Production Director, and Kelly Benton, Show Producer, spoke about the creative process and some of the new show elements.
The "Blue Sky" phase takes place 20-24 months before the show is scheduled to rollout.
The updated show includes a new "Tangled" sequence, which has three scenes: inside and outside Rapunzel's tower, and inside the Snuggly Duckling.
The new/updated soundtrack was recorded at Abbey Road studio.
It takes about four weeks to remove the old show, install the new sets, and perform all of the technical rehearsals before the show is ready to premiere.
The new version of the show will be performed by a new cast that came aboard in San Diego.  There was a two-week turnover period where the former cast was still performing for guests on board the ship.
The updated Disney Dreams – An Enchanted Classic opens on the Disney Wonder on November 15.
Have you taken a cruise on the Disney Cruise Line?
We'd love to have your thoughts!
Subscribe to the AllEars® Newsletter to get all the Disney news!