Disney Springs Marketplace World of Disney Store has been undergoing a major transformation throughout this year and we have periodically reported on the store refurbishment in progress. The store has reopened in phases as sections have been completed and this morning we were at preview of the completed refurbishment!  Here are some photos from that preview.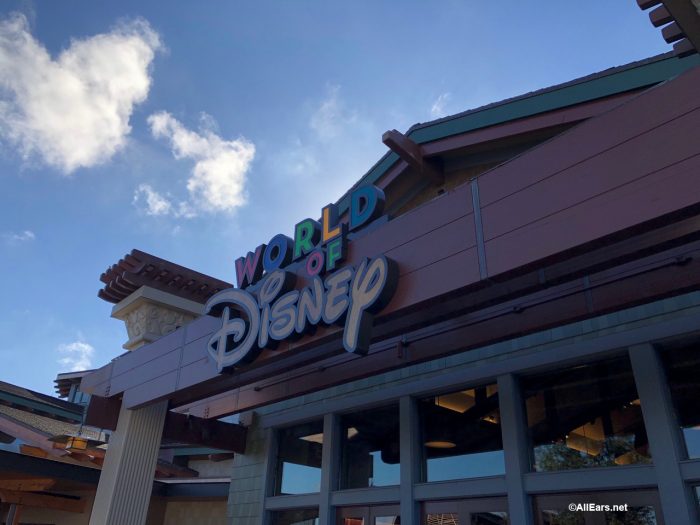 We also got a sneak peek at Mickey Mouse Club merchandise as well as a showcase of the Christmas merchandise arriving in stores now. Stay tuned to AllEars.net for that information later today!
Tour of the Refurbished World of Disney!
The store has a more craftsman-style architecture on the outside than the former store facade.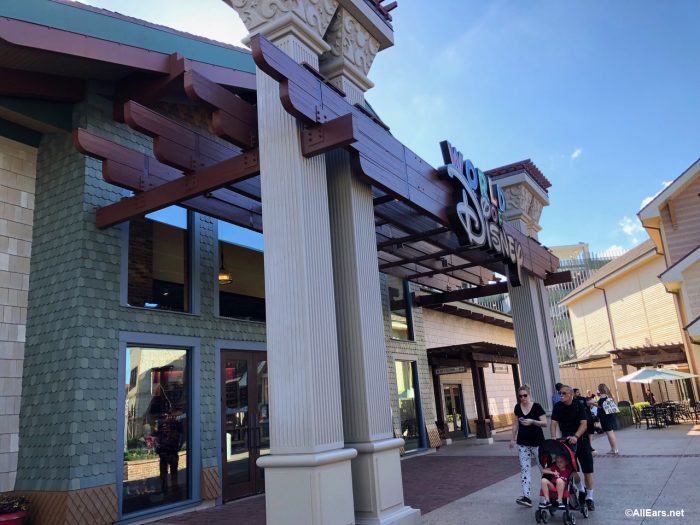 On the inside it has been themed as a former animation studio. There are open beams and brickwork, giving it a converted workspace feel.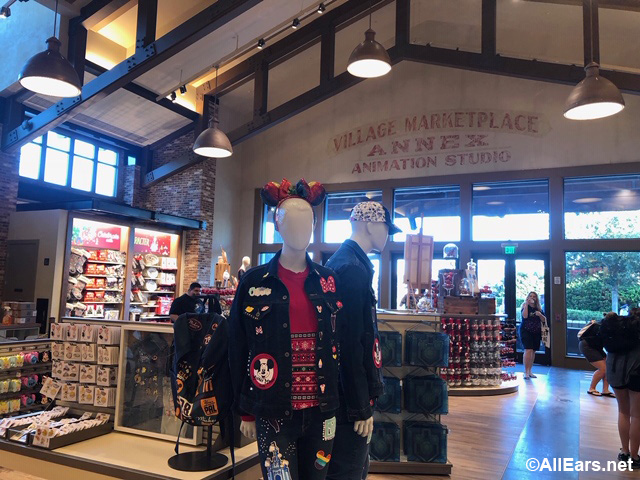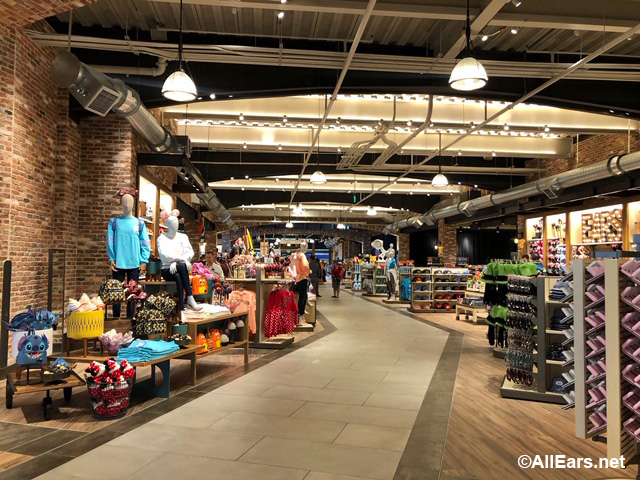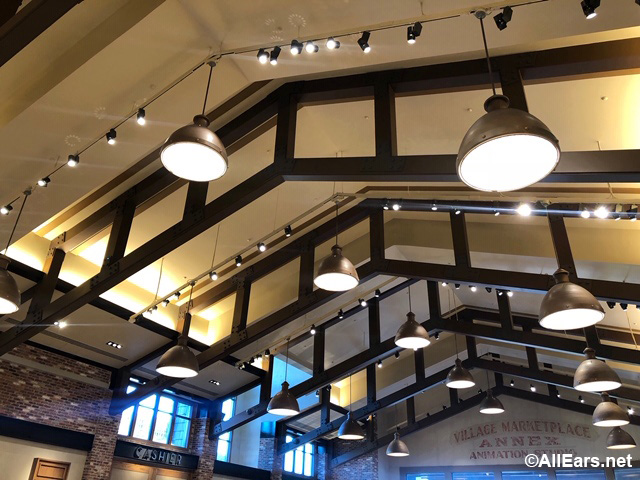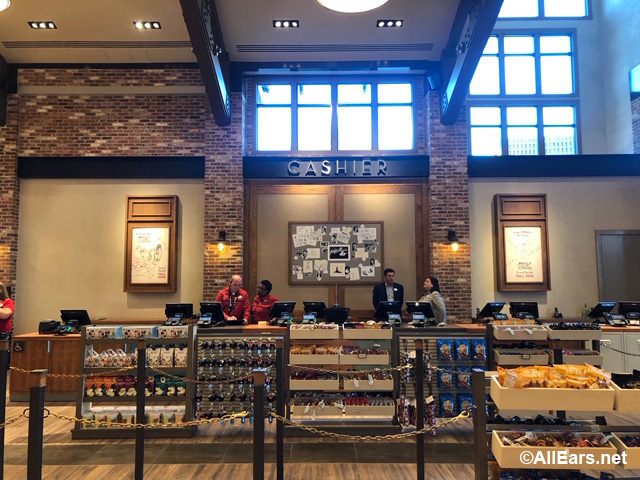 This area behind the cashier desks looks like old filing drawers for the drawings. But it looks like they're still hiding something from us behind that wall covering…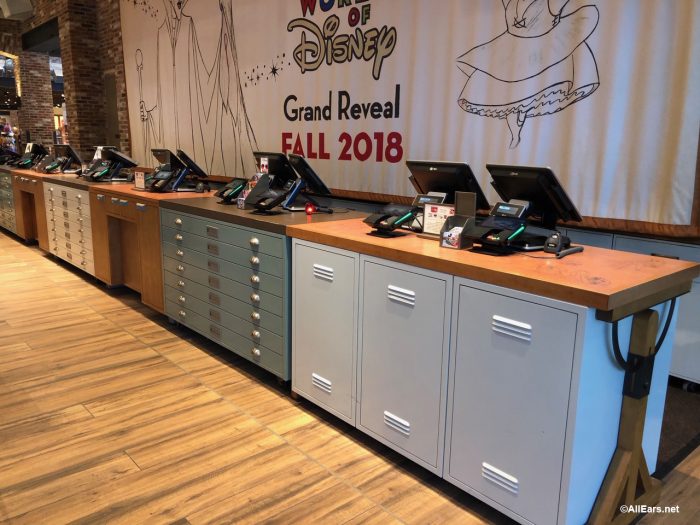 A graphic behind the cashier area pays homage to the art of animation with some archive photos from Disney.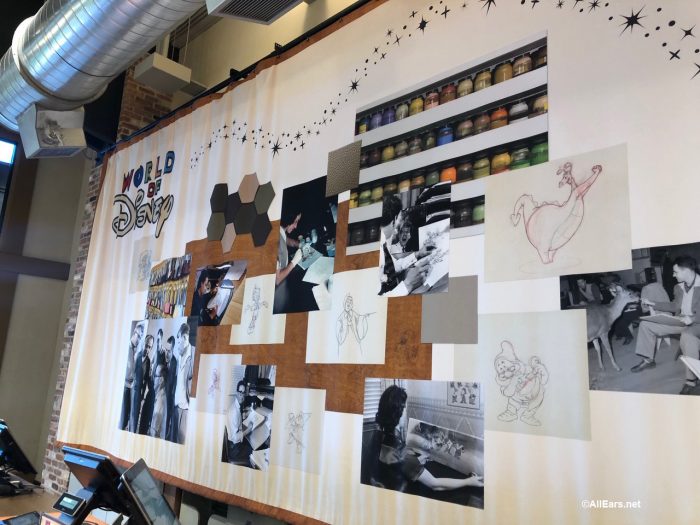 As always with Disney, it's the details that make everything a little more special. Check out the tables — they tie into the former animation studio feeling, like they are someone's doodles!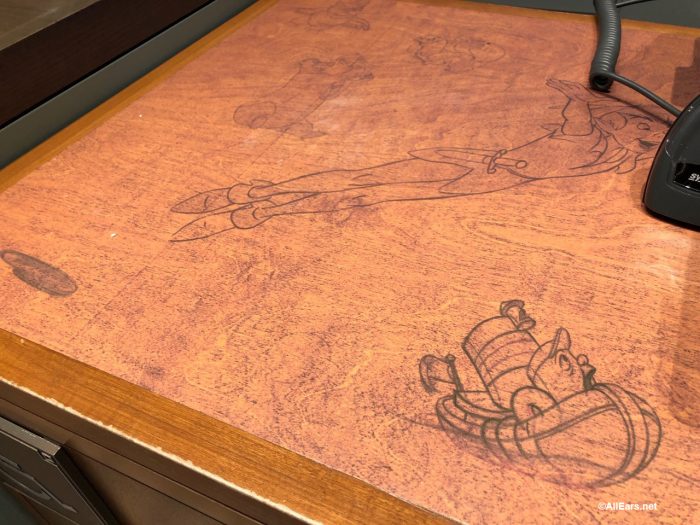 Hey! We recognize those guys! Didn't they follow us home last time we were in the Magic Kingdom?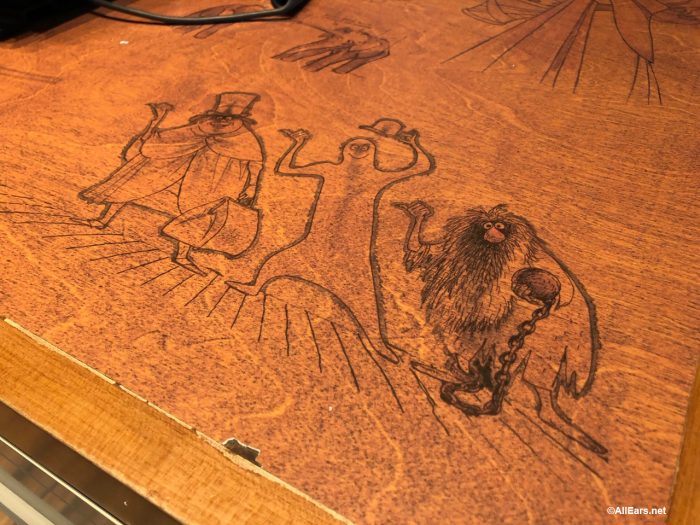 We appreciated the fact that the store now flows better from section to section. Before it felt more like there were separate "rooms" or departments. This new space is open and airy.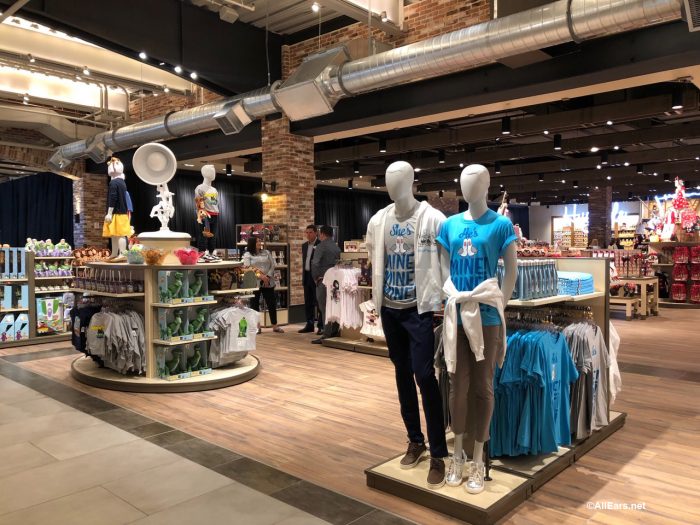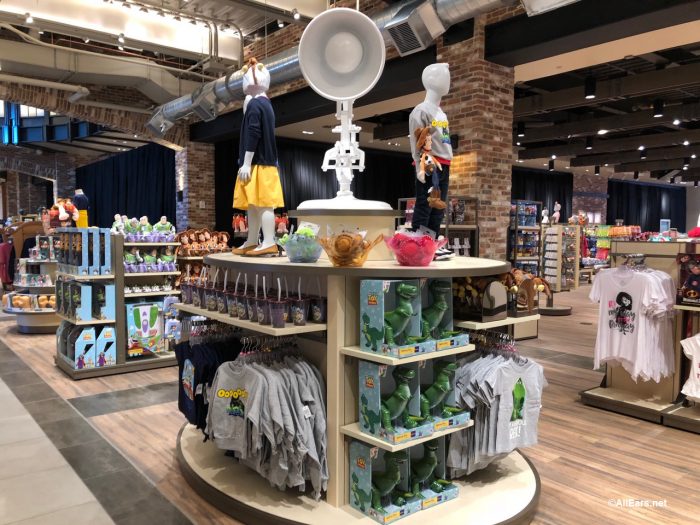 Hopefully this will help alleviate the feeling of congestion or being over-crowded that you would experience before on very busy days.
Of course, no Disney store is complete without a selection of plush toys! And, oh, are there plushes!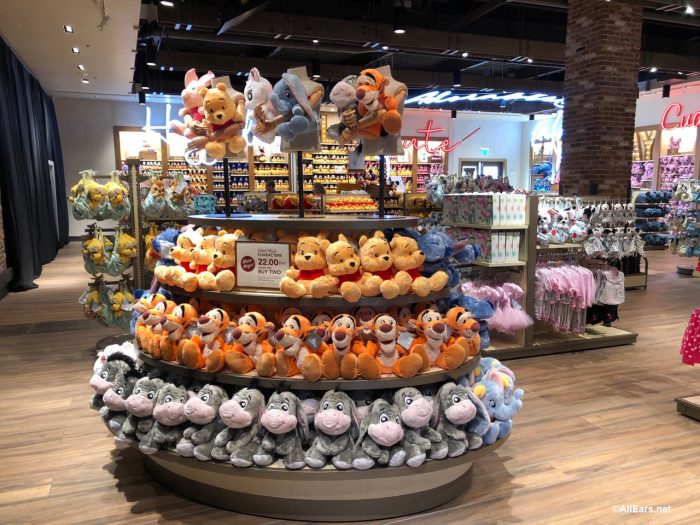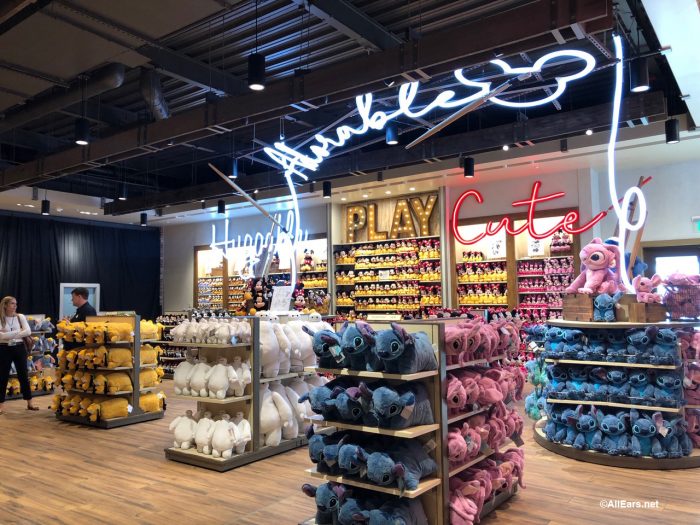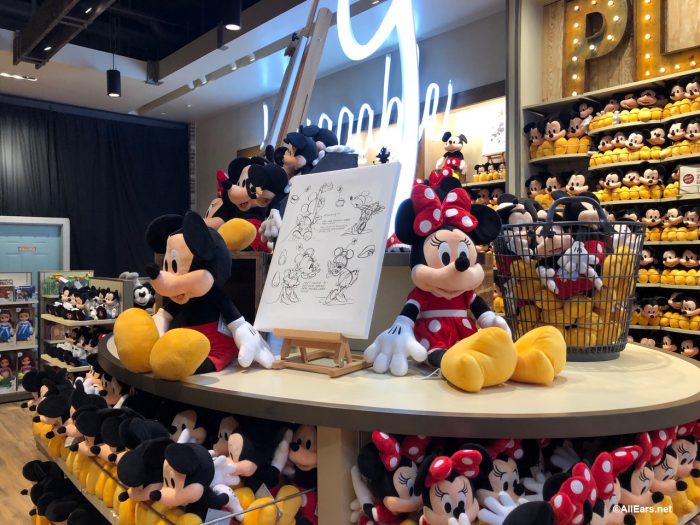 We have noticed lots of these "walls of T's" in the parks. Now there is one in this store, too.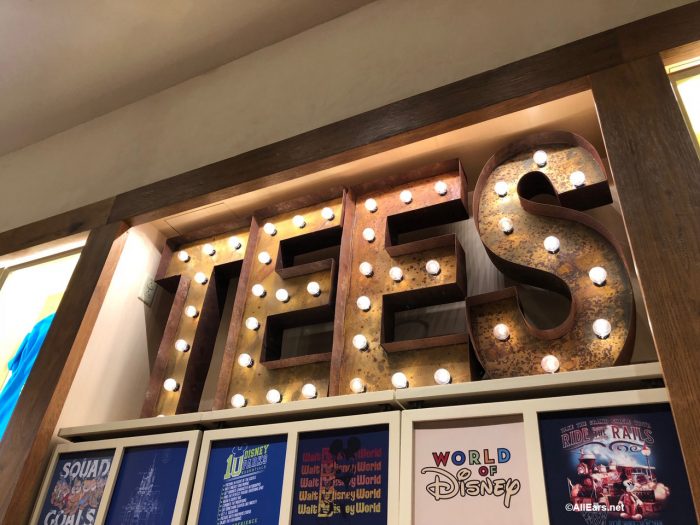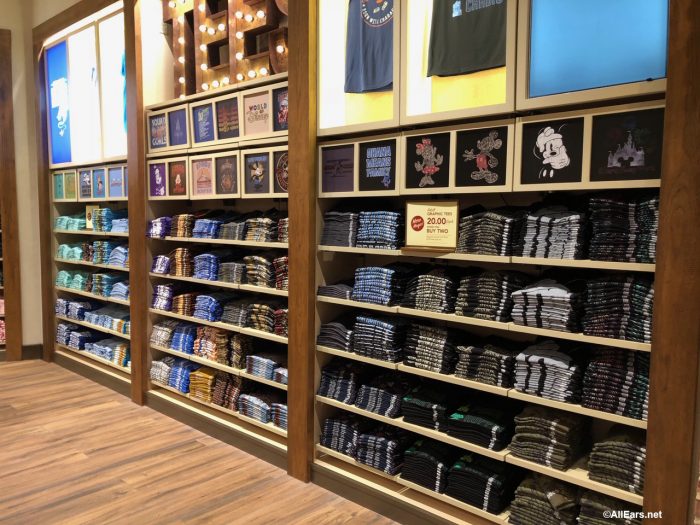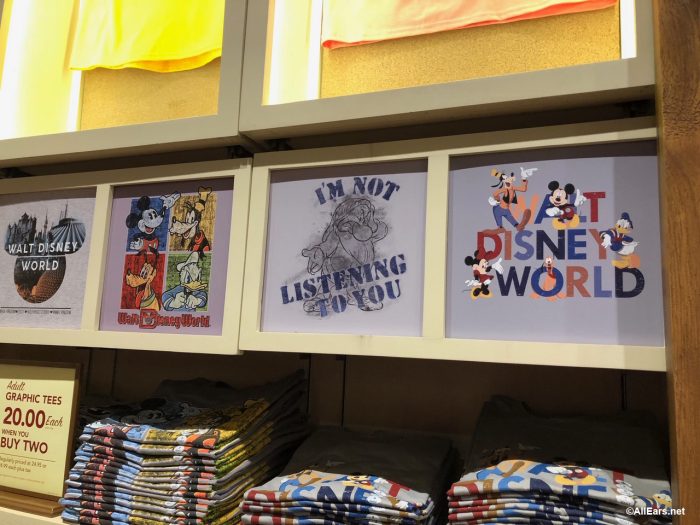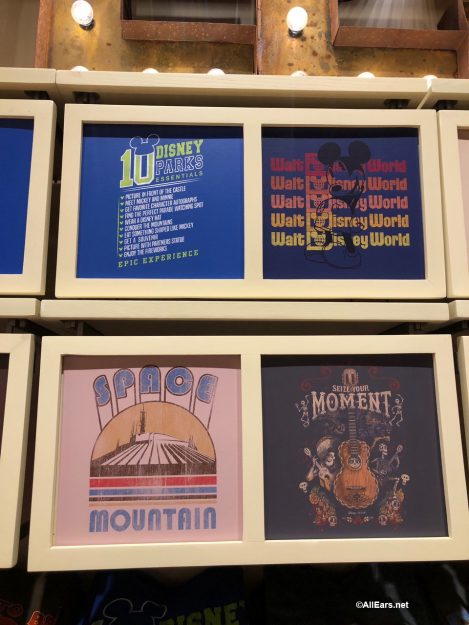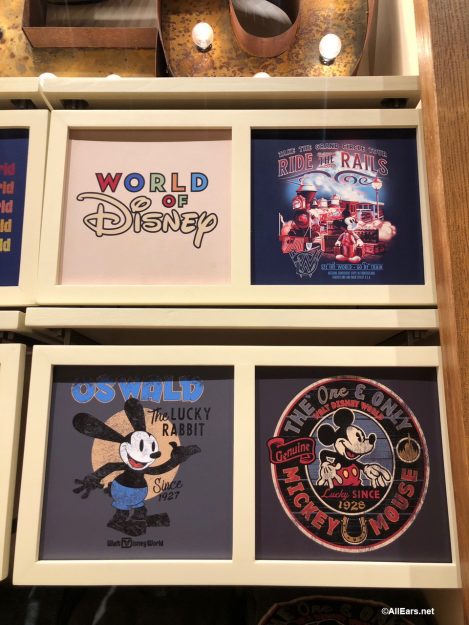 Of course there are plenty of Ears and Hats as well!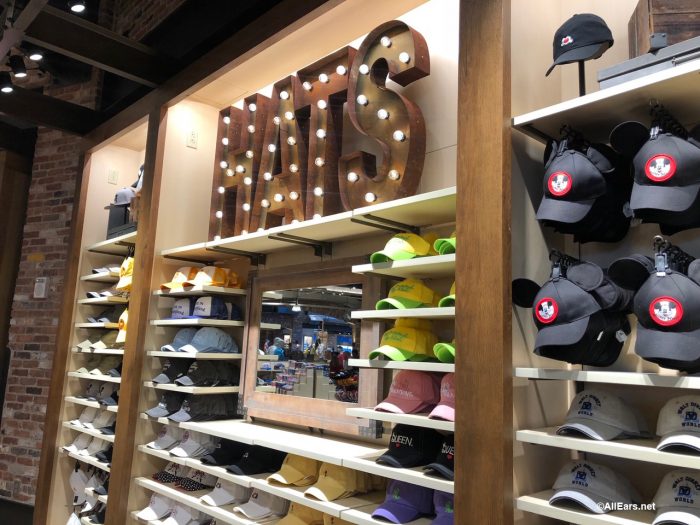 For Rose Gold fans, we spotted a whole display of Rose Gold merchandise. That's still a thing, right?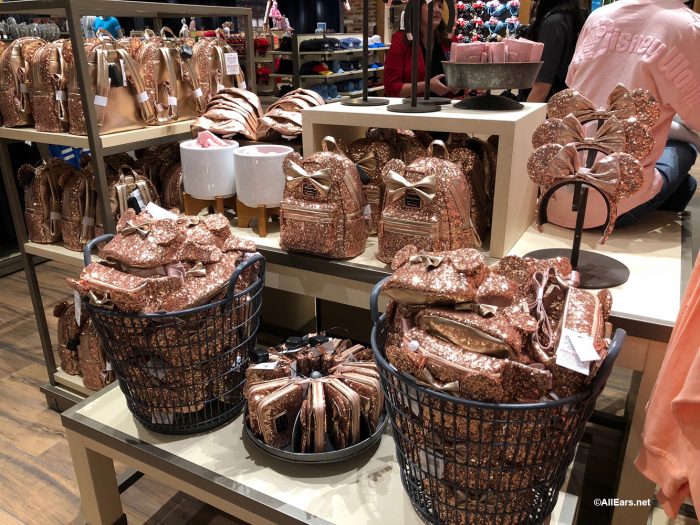 Should you be looking for the perfect gift for the Queen in your life, we would suggest this item! There's a matching hat, too!
The refurbished store is celebrating its Grand Reopening on October 27.  Will you be there? What do you think of the new look and feel of the store? Let us know in the comments!
AllEars.Net was an invited media guest of Walt Disney World at this preview of the World of Disney. This did not influence our report; our opinions are our own.