To all who come to this photo trivia game, Welcome! Along the way, the photos can make us relive memories and see details Walt's Imagineers put into everything we love in Walt Disney World!
Now for Challenge #545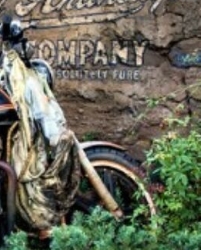 And here's the answer: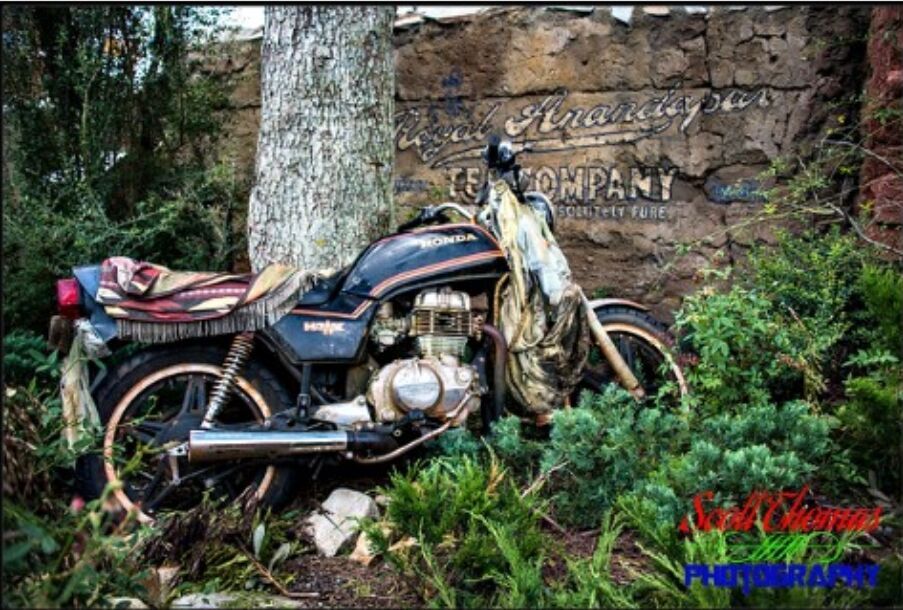 Copyright © Scott Thomas
A motorcycle outside The Royal Anandapur Tea Company in Disney's Animal Kingdom. It's near Rivers of Light and Expedition Everest.
The Kertes Family: is Hannah demanding a finder's fee? 😀
Jeff Blank, Columbo reference! That's my new love!
Wendy T Faler was the first to send in the correct answer! Congratulations to Wendy and to all our winners this week! Joann Albrecht, Cathy Fleming, Ken Savage, Adolph And Kimberly Timm, Michael Haeberle, Gloria Martin, Scott C, Belicia, Team Hill, Emily Hudson, Jim Finley, Nan Amor, Joseph M. Zafia, Margaret Convery, Vera And Izzy Williams, Sandie Albrecht, Stefan Owens, The Gunnels Gang, Phyllis, Kris Nixon, Chris Kelly, Hunter Armstrong, Luis Rodriguez, Deb Ragno, Sands Family, Bruce Hinterleitner, Chris, Gretchen, Katie Barnes, Mickey Eckert, Andy Hickey, Maureen And Warren Handy, Bonnie Jean, Martha & Justin Colllins, Linda Scrivano, Brian Mcwithey, Sue And Ed Adams, Jeremy A Hardy, Herb Miller, Jim & Lorie Sonnen, The Parker Family, Jodie S., Ruben Omeara, Kyra, Rebecca Keenan, Mark Hardy, Michael O'brien, Karen O' Brien, Michaela O'brien, Terry Harris, Pensacola Glenn, Grumpy's Groupies, Vicki Britt, The Kertes Family, Michael & Jackie Mclucas, Jamie Steiner, George Mundy Jr, The Patterson Family, Jim Thompson, The Michalski Family, Robert P. Flaherty, Donald Purney, Jeff Blank, Maddie Inman, Linda Hoffman, Linda Ranatza, Vincent Degasperis, Diane Curfman, Eric Enli, and Hillary Waldroop!
_______________________________________________________
Challenge #546 Where in the world is this?
Let's ease up a bit. Switching parks and going back 5 years or more. Be careful: there's been a few types of these, so make sure you have the right retired one. 😊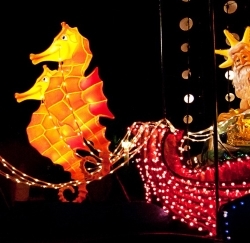 Do you know? Do you have a guess? Please send in your answer, before the end of the day on Thursday, July 26, by clicking on the blue box below.
Please do not post answers using the Feedback Form link at the bottom of this post.
See you soon, Players!


_______________________________________________________________________
Everyone who sends in a correct answer to a Where in the World Challenge this month will be entered in a drawing at the end of the month for some special AllEars® goodies!
–