This month, Fathom Events presented the classic 1979 Japanese animated feature "Lupin the 3rd 'The Castle of Cagliostro.'"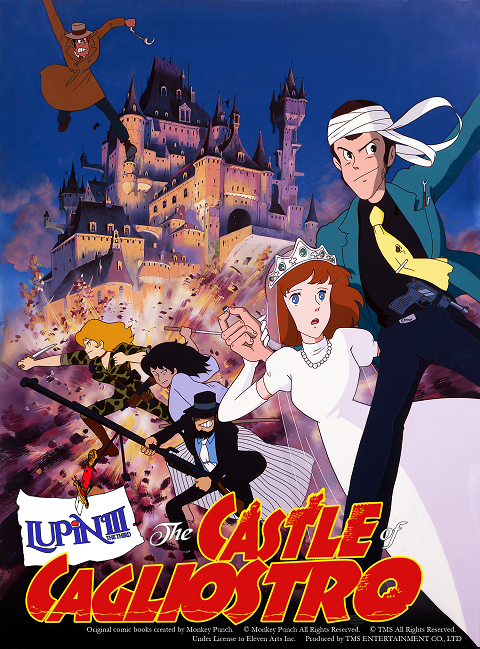 Lupin III was a long-running manga by the artist Monkey Punch that eventually spawned multiple TV series, feature films (animated and live-action,) TV specials, video games, and musicals. The franchise is entering its 50th anniversary this year, and this first US theatrical screening of "The Castle of Cagliostro" is part of the celebration.
The critically and popularly acclaimed film marked the first directorial outing for animation legend Hayao Miyazaki who also wrote the screenplay and worked on design and storyboarding for it. As part of the Fathom Events extra features, Pixar's John Lasseter taped an interview preceding the movie in which he described the great impact the film had on him in both professional and personal ways.
The main character, Lupin III, is grandson to the famous gentleman thief Arsène Lupin, and has followed in his footsteps as a master thief. Lupin generally works with a team made up of Daisuke Jigen, a crackshot marksman, Goemon Ishikawa, a supremely skilled swordsman, and Fujiko Mine, a fellow thief who is sometimes Lupin's rival, sometimes his friend, and sometimes more. His personal Javert is Inspector Zenigata, who follows him around the globe, determined to bring the thief to justice.
In "Castle of Cagliostro," Lupin and his gang find themselves in the position of attempting to rescue a princess from a forced marriage to a corrupt regent. In the process, they must solve ancient riddles, survive alarming chases both on wheels and in the air, and expose a world-wide counterfeiting scheme.
As is always the case, Miyazaki's work is beautiful with gorgeous backdrops of European countryside framing the slightly more cartoon-y 1970s character animation. Some of the wonderful traits that would become trademarks of his later Studio Ghibli works are seen here: Cynics are revealed to have hidden streaks of nobility; women are strong, competent and clever without having to resort to sex appeal to gain their aims; and young girls are capable of immense acts of courage and kindness which ultimately lead to their own happy endings.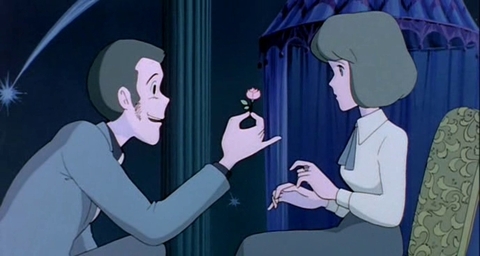 If you would like to see more of Miyazaki's work on the big screen (and why would you not?) Fathom Events is continuing its Studio Ghibli Fest that started back in June. The next film scheduled is "Nausicaä of the Valley of the Wind" in theaters September 24 and 25, followed by "Spirited Away" in October, and "Howl's Moving Castle" in November. Information and ticketing can be found at the Fathom Events website: https://www.fathomevents.com/series/studio-ghibli-fest