The trains at the Magic Kingdom in Walt Disney World give people an enjoyable and relaxing experience. They are also a good way to bypass Main Street USA when the parade is going on. Walking the path between Tomorrowland and Fantasyland, people can photograph the trains as they slowly leave Fantasyland station. If the engineer spots anyone, he will put on a show!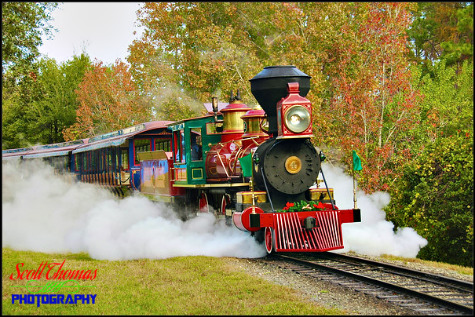 The Roy O. Disney Steam Train putting on a show at the Magic Kingdom.
Nikon D70/18-200VR, 1/200, f/8, ISO 200, EV 0, 55mm (82mm DX) Focal Length.
Deb will be here tomorrow to with her Disney Train pic.