The old adage when visiting Walt Disney World is to always look up when inside a pavilion, attraction and even shops. In The Land pavilion at Epcot's Future World, the huge atrium has balloons "floating" high above the seating area for the Sunshine Seasons food court. I have taken many photos of them from the walkways but never from directly below them until now.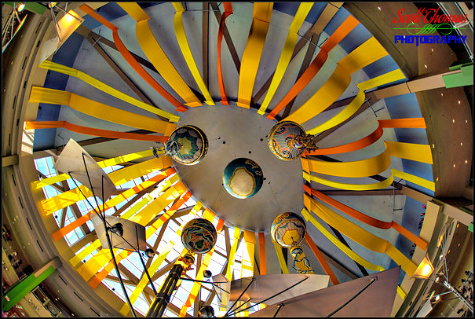 Season Balloons in The Land pavilion.
Nikon D750/Sigma 15mm Fisheye, 1/125, f/2.8, ISO 100, EV 0.
Each of the balloons circling the Earth balloon depicts a season.
Deb will be here tomorrow to share her The Land photo as we continue our tour of Epcot's Future World.