This week's theme was to focus attention to all those wonderful Gardeners who keep Walt Disney World looking colorful and lush from the resorts to the themeparks and the roadways in between. I did not find any photos of them in my archives nor did I locate any on my last trip. Instead, I will show you the results of one of my favorite locations in Epcot.
Behind Spaceship Earth, there is a garden which changes throughout the year. During the annual Flower and Garden Festival, it gets particularly colorful as it was last March.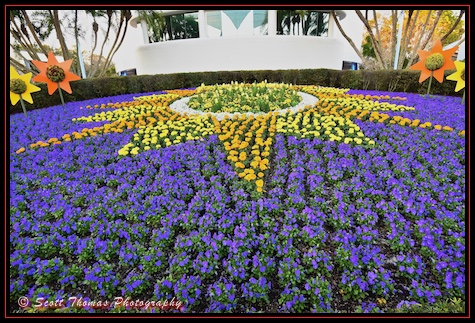 Flower garden behind Spaceship Earth in Epcot.
Nikon D750/Tokina 16-28mm, 1/50s, f/16, ISO 6400, EV 0, 16mm Focal Length.
I shall keep my eye out for WDW gardeners on future trips as I do enjoy the results of their fabulous work.
Tomorrow, Deb will share the quintessential gardener.