Trashcans at Walt Disney World are everywhere. You can not walk 20 feet without coming upon one. Sadly, Disney has found in their American parks, such an abundance is needed. When photographing there, it is hard not to get a trashcan in a wide angle composition. This is what happened to me when I was setting up to photograph the Katoubia Minaret Prayer Tower in Epcot's Morocco pavilion.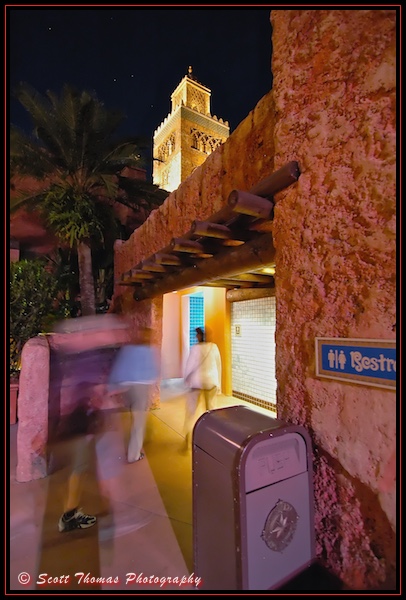 Trashcan outside restrooms in Morocco.
Nikon D70/Tokina 12-24mm, 1/2s, f/2.8, ISO 1600, EV +1.0, 12mm (18mm DX) focal length, tripod.
Of course, trashcans can come in handy for photography. Check out my past article about Quadpods: No Tripod? No Problem!
Deb will be here tomorrow to share musical trashcans.