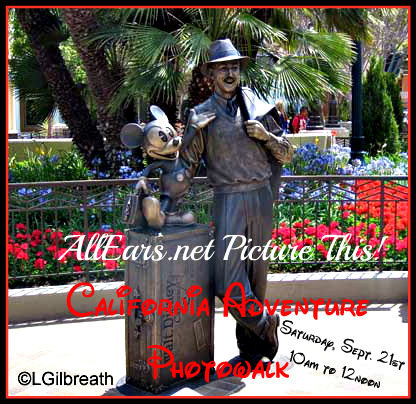 Storyteller statue at Disney's California Adventure and meetup location for the Picture This! Photowalk.
Hey, look who is coming to California? That's right, I am and would like to meet you for an AllEars.net Picture This! Photowalk at Disney's California Adventure. It will be held on Saturday, September 21, 2013, from 10am to 12noon. Meet up location will be near the Walt Disney "Storyteller" statue between 9:30am and 10am. I have never been to DCA so do not have any specific plans. All are invited whether you use a camera phone or a digital SLR.
If interested, leave a comment here so I can get an idea how many people are coming.
I would like to thank All Ears teammate Laura Gilbreath for the use of her photo.