Modern day cars are seen all over Walt Disney World property and they belong to or are rented by you. Here and there you might spot a cool vintage car that makes you say, "Oooooh." If you're a car lover, like my mom, you'll quickly take notice of the prop cars Disney has scattered around their property.
This antique Cadillac, I'm guessing early 1930's, is parked just in front of the main building doors to the Grand Floridian resort.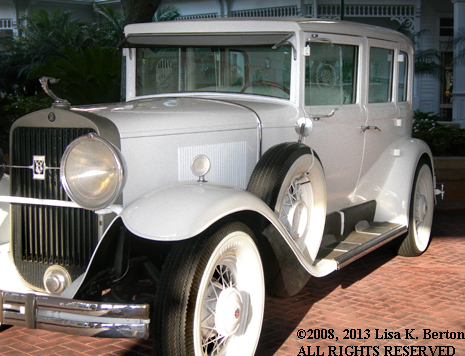 Pretty snazzy.
Disney Pic of the Week – Cars
"Like" my Facebook page and see what else I can do or follow me on Twitter, my handle is lisano1.