Just in time for the holidays, Disney Interactive has released sequels to its popular Epic Mickey video game that was released in 2010 for Wii only. "Epic Mickey 2: The Power of 2" is available for most gaming consoles, including Wii, Wii-U, XBox 360, PlayStation 3 and Apple and PC products. "Epic Mickey: The Power of Illusion" is a separate game developed for Nintendo 3DS systems.
If you're considering purchasing any of these games for holiday gifts and wonder where to start, here's a short primer of what to expect.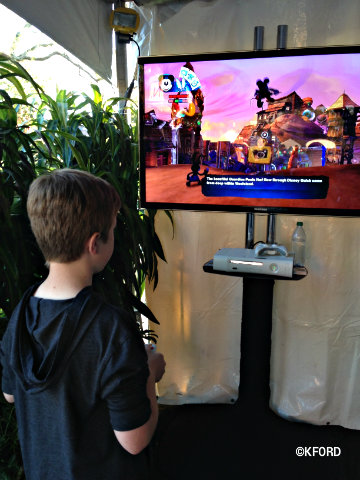 "Epic Mickey"
The story: In the original game, gamers play as Mickey Mouse who damages and then must fix the Wasteland, a land of forgotten Disney characters and concepts. Its first resident is Oswald the Lucky Rabbit, one of Walt Disney's first animated characters, and this marks his first appearance as a major character since The Walt Disney Co. reacquired the licensing rights in 2006.
To play: Mickey wields his paintbrush and paint thinner — adding and erasing elements in the game. Players hold two controllers and work both simultaneously. Epic Mickey also incorporates sketches and currency called E-tickets to give players more options to elude antagonists or move ahead in the game more quickly. Epic Mickey is an open-ended game, meaning players choose how they will progress.
Tips: Younger gamers may need a period of adjustment to learn how to juggle all the elements in "Epic Mickey." The official game guidebook really helped my son, who was 8 years old when this game was released.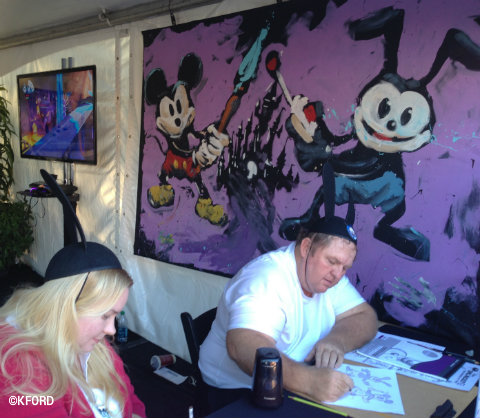 Epic Mickey 2: The Power of Two
The story: Essentially, Oswald seeks Mickey's help in Wasteland to repair the damage done to the forgotten worlds there. As they do so, they meet a cast of characters along the way that confirm their suspicions about the Mad Doctor, an antagonist from the first game.
To play: Availability of "Epic Mickey 2" has expanded to most console platforms and computer systems, and some of the game mechanics, such as the camera system, have improved. Perhaps the biggest change in the sequel is that Oswald the Lucky Rabbit is a playable character, along with Mickey. He uses a remote control to fight and has other special abilities, such as flying with his ears and detaching his feet. The pair also can work together to create some magic. The game allows a single-player option (with Oswald being computer-controlled) or a dual-player option (in which Oswald is controlled by the second player). Also, in this game version and unlike in the first one, the characters talk and sing, as well.
Tips: Think about the choices you make, because they become permanent in the game — even when you shut down the console and start again at a later time. "Epic Mickey" creator Warren Spector has some suggestions for players who feel like they are stuck: Consider other options than battling adversaries — perhaps cooperating with a character will move you forward; and, if all else fails, follow Gus the Gremlin. He often will lead you forward to where you will want to go.
Regarding Oswald and his powers in the game, Spector told me, "We added one thing. We added a remote control. We introduced that in the first game, and that remote gives Oswald control over the animatronic enemies and also sort of lets him reprogram electronic devices. We did that for gameplay reasons. We wanted the player to be able to control those things and not have to destroy them, but actually sort of befriend them, which plays into the idea that you have to decide how to interact with stuff so in 'Epic Mickey 2: The Power of 2,' you don't have to defeat anything in combat. You can befriend everything in the game — animatronic or cartoon. You can defeat everything in the game, too. That's up to you. And we'll show you how things change as a result of that choice."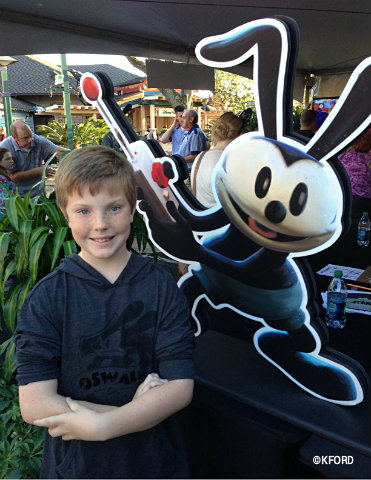 "Epic Mickey: Power of Illusion"
The Story: "Epic Mickey: Power of Illusion" starts much the same way the original games do, with Mickey delving into Cartoon Wasteland. This time, though, he is trying to save Minnie Mouse from the evil witch Mizrabel, who can take on the shape of many Disney villains, in the castle, which has been relegated to Wasteland. In his quest, Mickey must travel through different wings of the castle that are based on various classic Disney films.
To play: This game was developed by Disney's Junction Point Studios and Orlando-based independent video game developer DreamRift as a side-scrolling platform and a tribute to Sega's "Castle of Illusion Starring Mickey Mouse" and its 16-bit graphics. One of the unique aspects of the game is the appearance of the fortress, where side quests take place. The player helps a character, and in return, gets a reward that helps him or her back in the platform level. Plus, as the player helps the character, he or she evolves until into a fully realized character in the platform game.
Tips: Some of the mechanics, such Mickey jumping and spinning, are the same on the console and the 3DS, though players will use different moves to complete the actions. "Epic Mickey: Power of Illusion" takes advantage of both screens on a Nintendo 3DS system. However, even young players should feel comfortable — and not frustrated — because visual diagrams communicate concepts for beginning readers. Plus, Jiminy Cricket acts as a guide at the beginning of the game.
Spector said, "When you play on a home console, like the Wii, you're kind of sitting there on your couch, you've got a lot of time, you can really sit there and get into something that lasts a long time and is hours and hours of play with a really deep story. When you've got a handheld, at least for me, it's more like I've got 15 minutes and it's quick fun. So it's a different kind of experience, and I like them both. They have some of the same characters set in the same world but they are completely different games. So I hope people like them both and will play them both."