Previously I blogged about the DVC online check-in process.
When I got to Kidani Village, I was greeted by a Cast Member. I explained I did the online check-in and she told me anyone at the front desk would help me. They were very well staffed so there was no wait. At this point Kidani doesn't have a separate designated area for those with On-Line check-in.
Jill checked us in quickly and efficiently and soon we were on our way.
As we visited other resorts, some had signs and special areas and some didn't. Clearly this is still being rolled out.
Here is a sign in the Beach Club Lobby: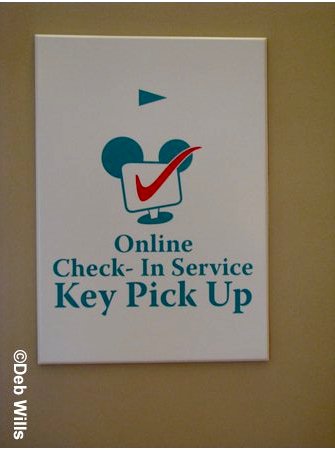 And the On-line Check-in Counter: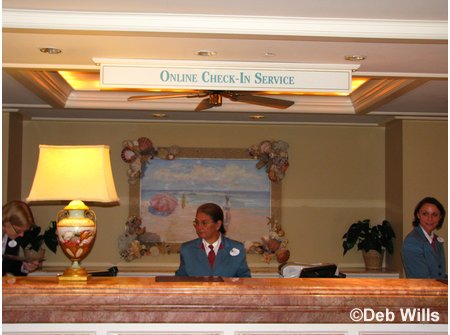 Feel free to share your experience with Disney's Online Check-in by leaving a comment at this blog.