I stopped by the Contemporary Resort today to buy a gift for someone. While there, I thought I'd check out the progress of Disney's Bay Lake Tower, a new Vacation Club scheduled to open August 4th of this year.
For the most part, the exterior of the building hasn't changed much since our last update.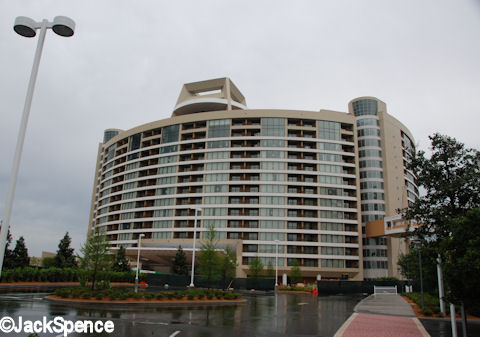 I can report that most of the parking lot has been completed and much of it has reopened to hotel guests.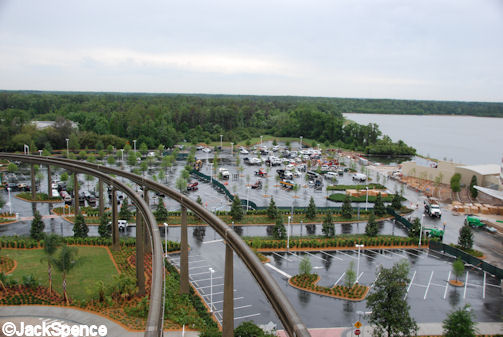 Also, glass panels are being added to the elevated walkway between the Contemporary and Bay Lake Towers.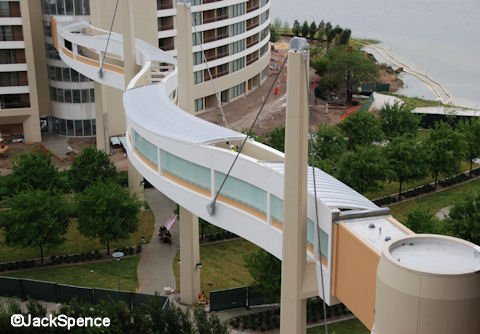 In the distance, I could see a large expanse of smooth concrete. I was wondering if this might be a tennis court. But this is just speculation on my part.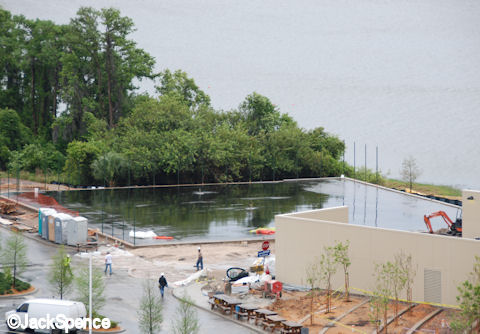 Inside the Contemporary I found a few new items to report on.
First, there is now a temporary DVC sales office at the north end of the fourth floor of the Grand Canyon Concourse. I spoke to a representative and was told that guests can take care of all paperwork needed to purchase a Disney DVC at this location. However, she did note that they have no room mock-ups to view. For that you would have to visit their primary sales office located at Saratoga Springs.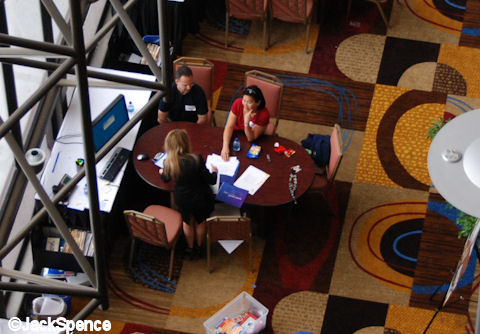 Also new is Fantasia Market. This shop replaces Concourse Sundries & Spirits and will serve both the Contemporary Resort and Bay Lake Towers.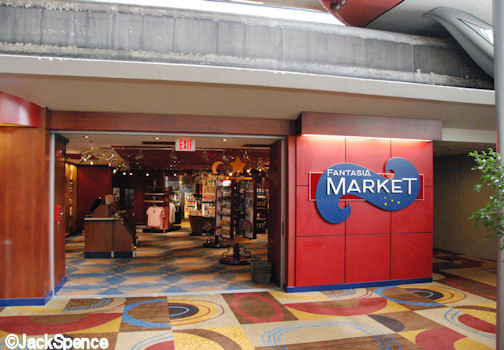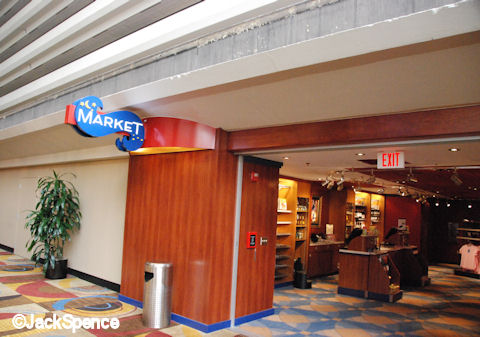 For the most part, this shop is much like it was before. It sells reading material, snacks and liquor, and a variety of sundries. The major difference is the addition of several refrigerators. Like other DVC's, a limited number of groceries are always within an easy walking distance of your room. Fantasia Market also will offer the convenience of in-room grocery delivery service to Bay Lake Tower Guests beginning in the summer.