I really love photography and wish I had the time to learn more about this amazing hobby.
I couldn't resist adding one of my favorite bird photos to the PhotoBlog Pic of the Week.
This photo is of an Animal Kingdom Greater Flamingo that I took February 2008. You can also find the Flamingos at the Animal Kingdom Lodge Uzima Savannah.
The Greater Flamingo is the largest in the flamingo family.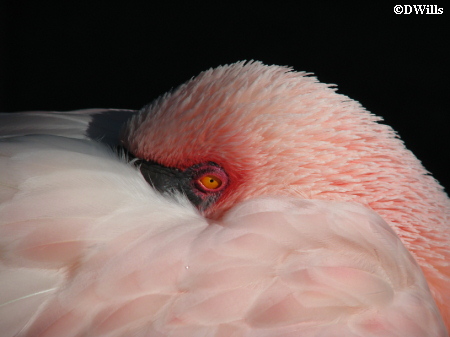 This photo was taken with my Canon S5 IS. I set the camera on a near by post to steady it.
Exposure time: 1/1600
Shutter speed: 1/1613.80
F-stop: 4.5
ISO speed: 80
Focal length: 72.0000
Exposure mode: Auto
White balance: Auto
Aperture: 4.3438
P.S. I didn't tell the PhotoBloggers I'd be adding a photo…hope it's ok!!!