Travel days take a lot out of me. The proof was that I didn't wake up until 6:45 Monday morning"¦at the time I'm usually just back from my morning run"¦not on this morning.
What was worse was that I closed my eyes and didn't really wake up until 8:30.
We had breakfast at Chef Mickey's with several of our friends.
We celebrated two birthdays.
Here are some exclusive pictures I took of the current DVC work going on where the old Contemporary North Garden wing used to be. The work has only just begun.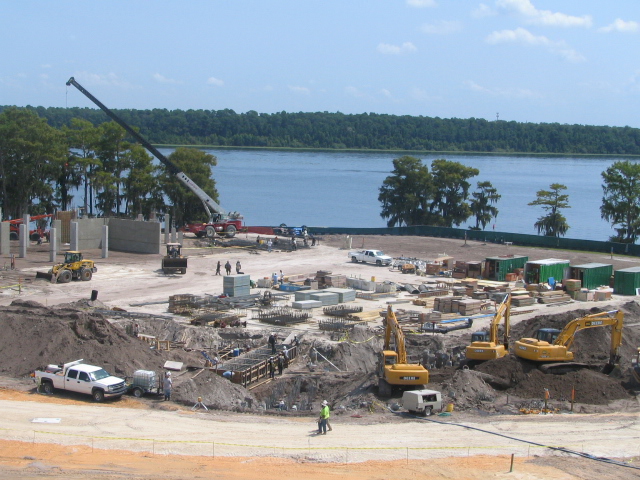 For those of you who used to visit the Belz outlet it's now the Prime Outlet.
There are some unusual stores like"¦
..and like"¦.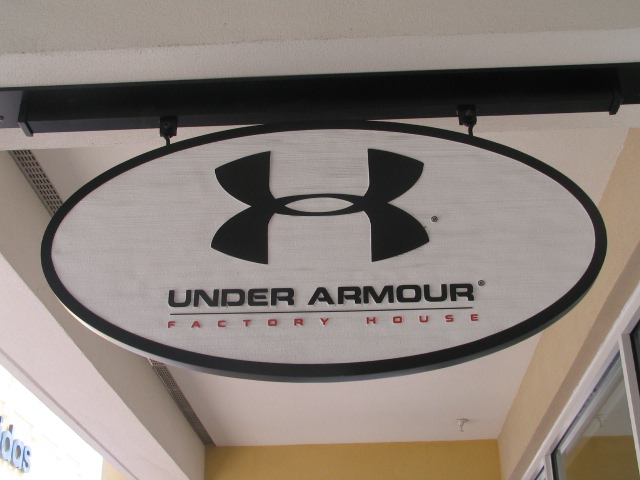 "¦I was in the market for some new running trunks so I visited this store…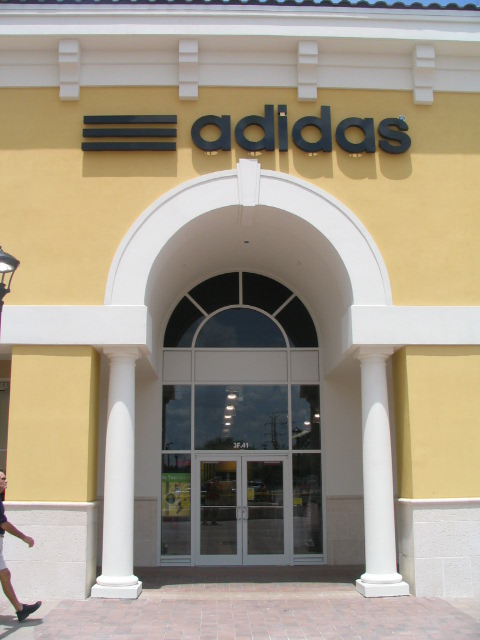 The Disney Character Warehouse store was not open yet"¦.arrrrrggggh!
We then went to the Premium Outlets to visit the Disney Character Premium store.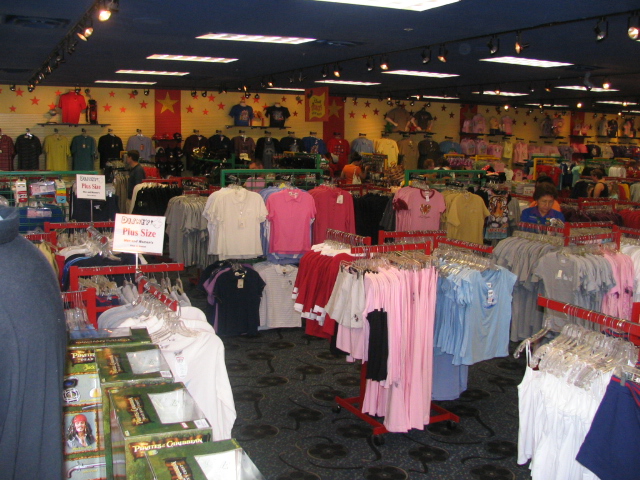 Hey"¦I know someone who would be interested in this merchandise they were selling"¦.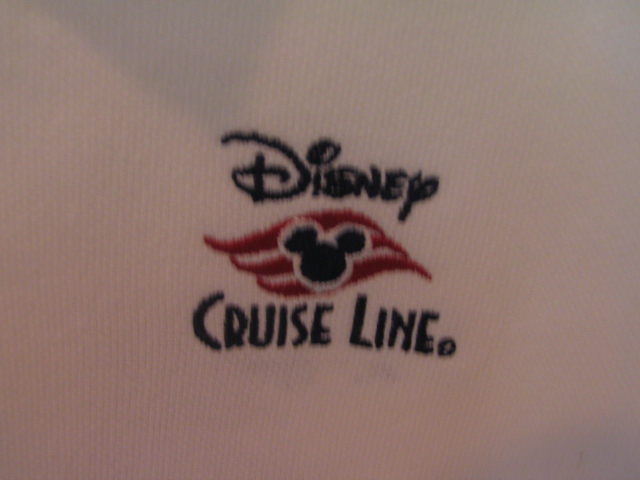 "¦do you know of whom I speak?
From there we shot over to Publix to get a case of water for our room.
From there we went over to Disney's Animal Kingdom to catch the afternoon parade.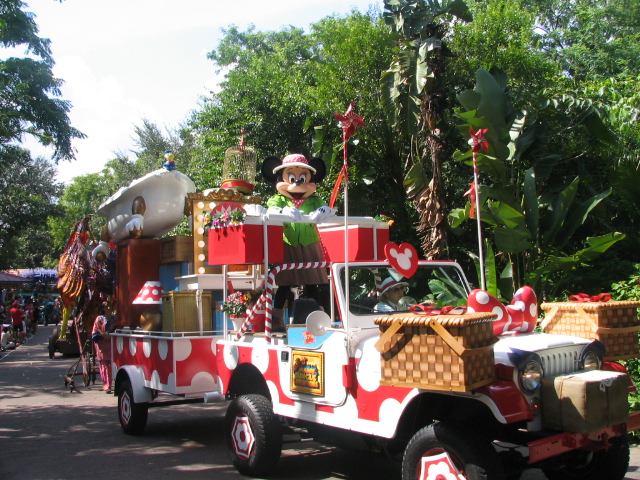 By the way"¦.the ice tea sold at the quick-service restaurants comes in sugar and sugar-free but not is decaffeinated.
We had a dinner ADR at Boma and weren't sure if it would be too late for us to return to DAK for EMH but we got our bands anyway.
As it turned out after Boma we thought it best to go to MGM.
MGM was very crowded.
Here's some homework"¦.next time you're in MGM look for this billboard.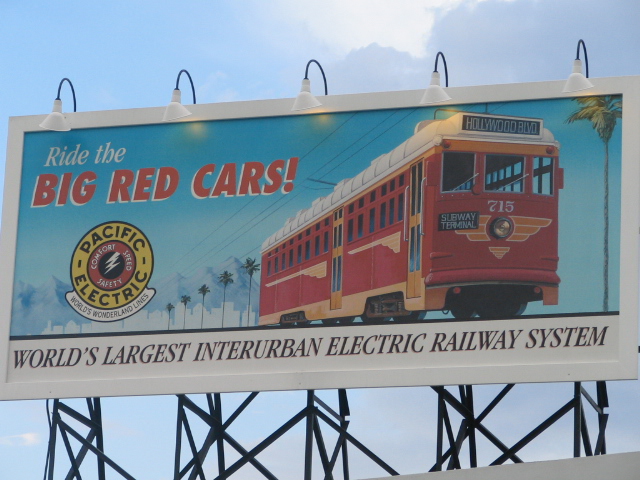 Make that two assignments"¦.look for this Mickey Mouse rocking horse too.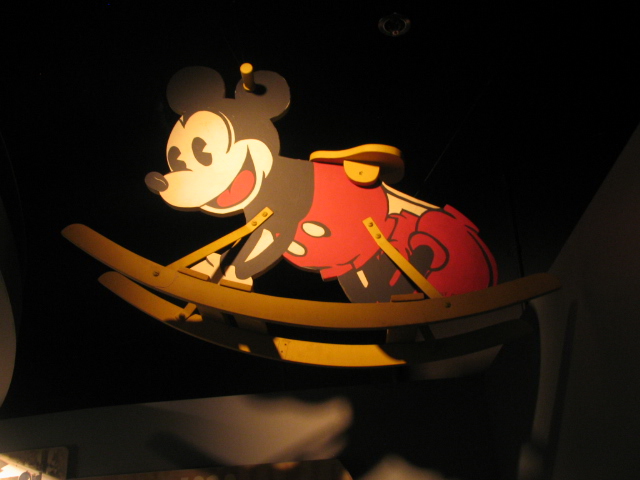 Here's a clue"¦
We did a few things in MGM and finished the night watching Fantasmic"¦always entertaining.
By the way, speaking of Fantasmic, I no longer do the Fantasmic dinner package because I think that the prices are a bit much. So I eat at my favorite MGM restaurant about 2 hours before the Fantasmic show time and then head over to the Hollywood Hills about an hour before the show.
We had left center seats, about 15 rows up.
Tips that come to mind from today"¦
"¢ Don't go by the printed schedules you pick up at the parks. If there is a greeter board, like the one at the beginning of Sunset Blvd. check that for late changes in the park. For instance, today the printed schedule said MGM was holding only one showing of Fantasmic"¦the board said otherwise"¦.so check the boards.
"¢ Also, have you ever made an ADR (Advanced dining Reservation) yet was hungry an hour before the time of your ADR? Well, if it's just the two of you then you have a very good chance of having your ADR moved up"¦just show up at the restaurant and ask if your time can be moved up.
As I write this entry the weathermen down here are starting to mention the possibility of a hurricane hitting Florida sometime late this weekend. If so I'll be here to report it.
It's time for me to head over to Deb's blog to see how her Southwest Adventures are going.
That's all for now.