Just in time for World Okapi Day, Disney's Animal Kingdom Lodge has welcomed a new okapi calf. Want to know more about the new baby, plus when and where you can see him? Read on to find out!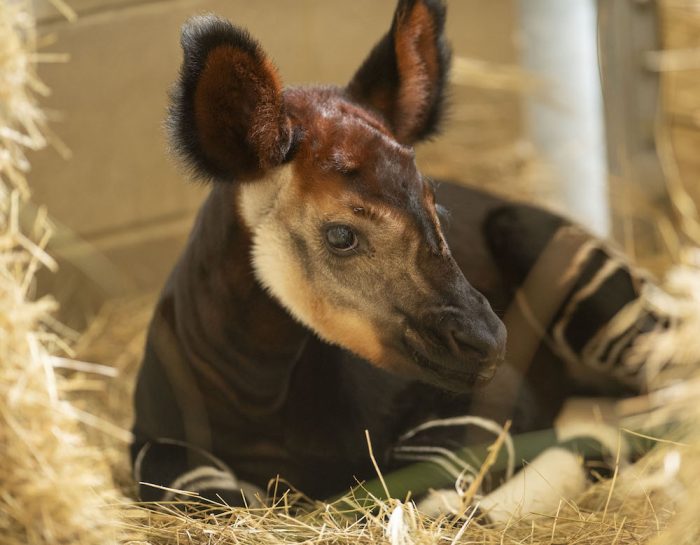 The male calf was born on October 1 at Disney's Animal Kingdom Lodge in Walt Disney World. Weighing 54 lbs at the time of his arrival, this little guy was up and walking within an hour.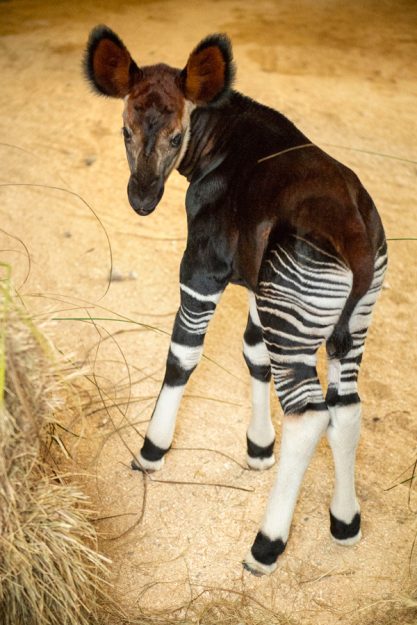 Sometimes called the ghosts of the forest because they are shy and rarely spotted in the wild, the endangered okapi can be found in rainforests throughout the Democratic Republic of Congo. With only about 20,000 Okapi remaining in the wild, this calf's parents, Zelda and Mandazi, were specifically selected for breeding as part of the Association of Zoos and Aquariums' (AZA) Species Survival Plan (SSP).
Okapi are so reclusive that they weren't even discovered until 1901! And while those stripes may make you think zebra, the okapi is actually related to the giraffe.
Ready to see this little cutie? We are, too! For the next few months, though, the calf and his mother will live in Animal Kingdom Lodge's backstage habitat. He'll be busy bonding with his mama and nursing, and the okapi care team will be monitoring carefully to make sure he's happy and healthy.
Eventually, the okapi calf will join the other animals on the savanna at Disney's Animal Kingdom Lodge.
Want to be the first to know when this adorable okapi calf makes his debut on the savanna? Sign up for the AllEars® newsletter!