Last week while at the Epcot International Food and Wine Festival we were surprised with the long-awaited reopening of Kringla Bakeri og Kafe. This week while at the Festival we were rewarded with another long-awaited reopening! The Pizza Window in Epcot's Italy Pavilion! (It opened yesterday, Thursday, Sept. 6.)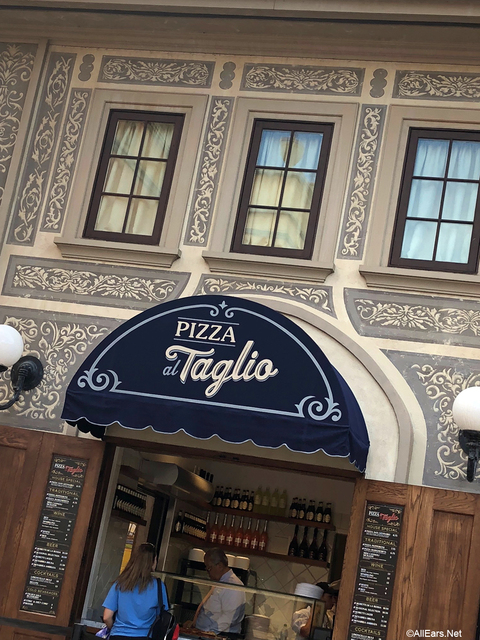 Check out the new overlay and name – Pizza al Taglio. We learned that Pizza al Taglio means "pizza by the slice" in Italian – making this the perfect name for this little spot.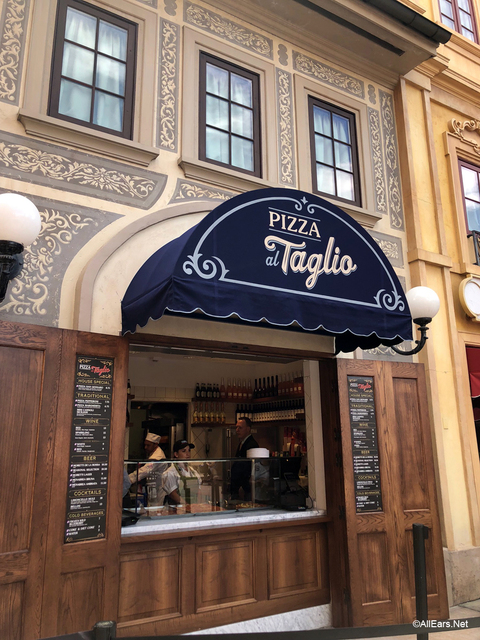 The set-up of the window and the colors used in this refurbishment are quite attractive and very authentic-looking.
Plus, the pick-up window area, which has a built-in counter for additional dining, has its own splash of Italian-inspired colored tile and artwork.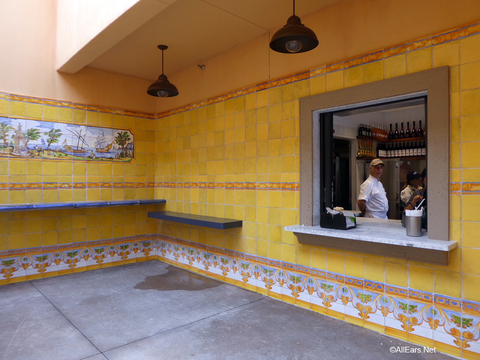 The menu includes a choice of three pizzas, several wines, cocktails, and beer – and of course some mini cannoli!
You'll notice something different about the beer and wine on this menu — they're listed as part of the Disney Dining Plan! We think that means that they're included with the Quick Service Plan, not as snack credits, but we'll double-check on this and update soon.
On this visit we enjoyed a slice of the pizza margherita. It was picture perfect!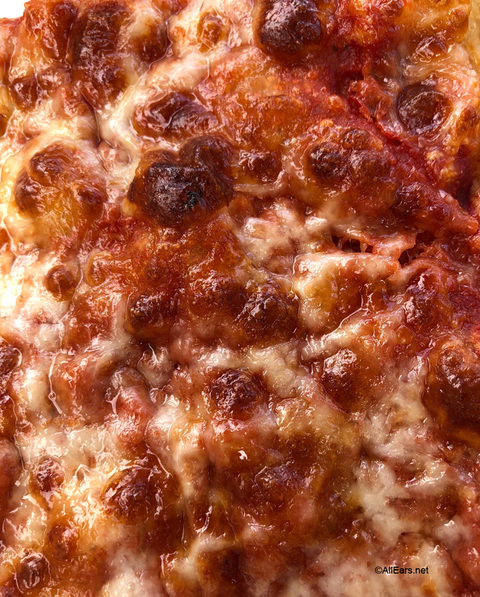 As you can see, it was not greasy on the plate and a nice compromise between the super-thin crust that you will get inside at Via Napoli and traditional crust. It had plenty of cheese and while we might have wanted a touch more sauce, we really enjoyed this slice along with the Frozen Wild Blueberry slush — which is non-alcoholic. very berry and totally refreshing. We must have looked like we were enjoying it, because we convinced several other passers-by to try it as well!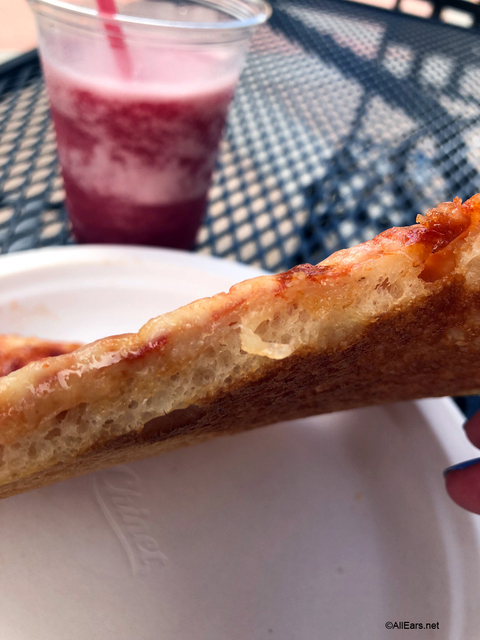 Are you excited to see some of these locations reopening after their refurbishments? Where will you go first? Let us know in the comments.