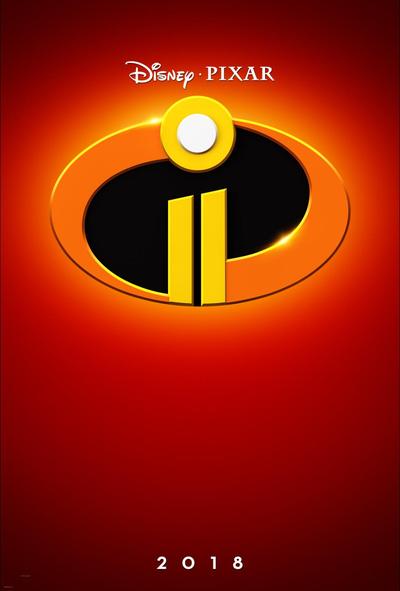 Earlier this year, Disney-Pixar invited AllEars down to Pixar Studios to take an early look at their upcoming "Incredibles 2" and its accompanying short "Bao."
[Unattributed photos and video provided by Disney]
I recounted some of the presentations and press conferences held there in Part 1, Part 2, and Part "Bao." The last segment was one on the MVP and newest team member of "Incredibles 2," Jack-Jack, in "You…Have…POWERS!!" presented by Tony Fucile (Supervising Animator), Bill Watral (Effects Supervisor), and Jason Johnston (Effects Artist)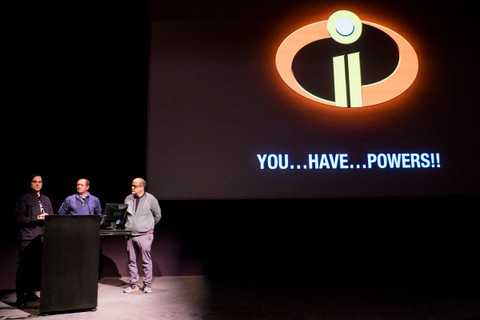 –As the original "The Incredibles" was set in mid-twentieth century, the decision was made to design the characters contrary to the then-current hyper-realistic trend, and more like animators and caricature artists of that time period such as Al Hirschfeld would draw.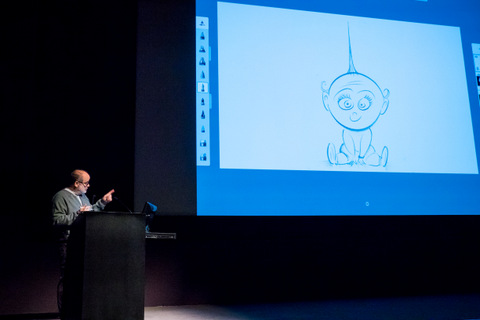 –For "Incredibles 2," they decided to redesign Jack-Jack's fire effect look because it was going to play a bigger part and get more screen time.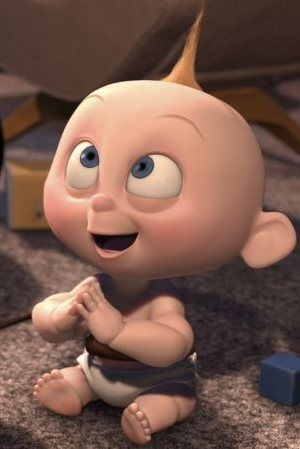 Jack-Jack from "The Incredibles"
–Art director Ralph Eggleston was very specific that Jack-Jack is not on fire, but is the source of the fire, and should not be shown smoking or in embers, as opposed to things he sets on fire.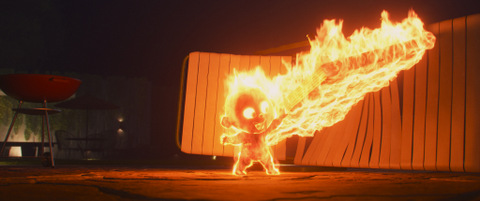 –Ultimately, the approved new fire effect for Jack-Jack has a base fire simulation on a blurred render of Jack-Jack without his eyes. A body fire simulation is combined with a mask of his body without his head to create a fire effect only on his body and not his head, making it easier to read his expressions. His eyes are remade with an orange glow, and the various fire simulations layered to create the fire fringe around him and the darkening flames that occasionally pass over his body.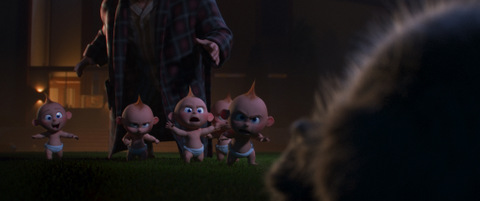 –Jack-Jack also has a "sticky goo" effect as well as powers of invisibility, laser vision, levitation, the ability to hang out on the ceiling and walls, multiplication, phasing/moving through closed doors, projecting bolts of electricity, telekinesis, teleportation, transforming into heavy metal, and turning into a demon baby.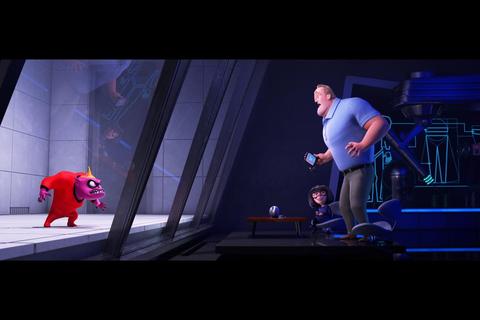 "Incredibles 2" with "Bao" opened in US theaters on June 15, 2018.