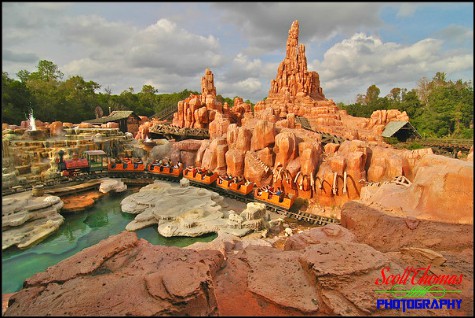 Wallpaper image of Big Thunder Mountain Railroad.
Nikon D70/Tokina 11-16mm, 1/400s, f/10, ISO 200, EV +0.3, 11mm (16mm DX) Focal Length.
A few years ago I supplied a few images to All Ears to help create a set of Disney Wallpaper images for your computers. You can find them in the Disney Desktop Section. Check them out and let us know if you would like more and at what resolutions. Computer screens and monitors have gotten better since this project was last updated.