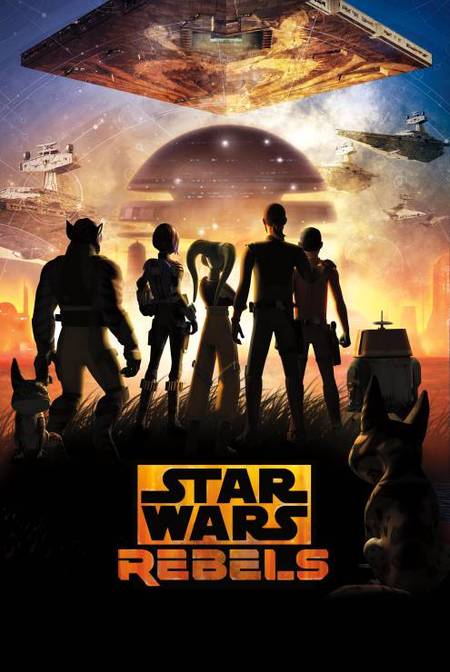 "Star Wars Rebels," the animated series chronicling the exploits of jedi-in-training Ezra Bridger and the intrepid crew of the Ghost, reaches its 90-minute finale Monday, March 5 (8:30 p.m. ET/PT) on Disney XD.
To give the popular series a suitable send-off, cast members Vanessa (Hera Syndulla) Marshall, Steve (Garazeb "Zeb" Orrelios) Blum, Tiya (Sabine Wren) Sircar, Taylor (Ezra Bridger) Gray, and executive producer/supervising director Dave Filoni attended an advance screening of the finale and participated in a Q&A about their thoughts on the last four years.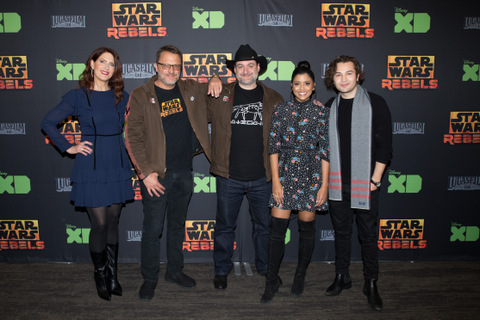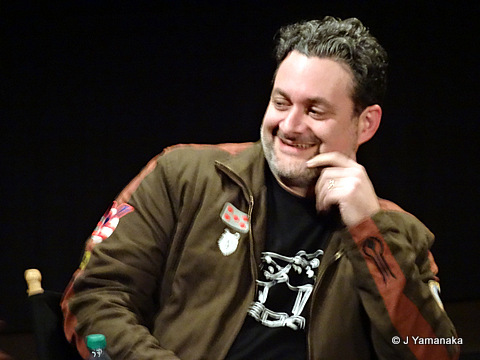 Filoni on the nature of evil: "Basically, our story ends and then Scarif and the whole Luke Skywalker thing happens. When Luke happens, the Emperor's attention is completely refocused…he has a series of defeats, he loses the Death Star…now his trying to subject fear on the galaxy is completely inversed and now the Emperor is actually afraid, because that wasn't supposed to happen. And so when evil starts to sense a series of events that's not supposed to happen, they become afraid. Because the secret to every evil character and every real villain is that they're the most afraid. And the reason they've accumulated this power and they persecute people is because they're terrified inside. And so they cause pain and devastation to compensate for this fear."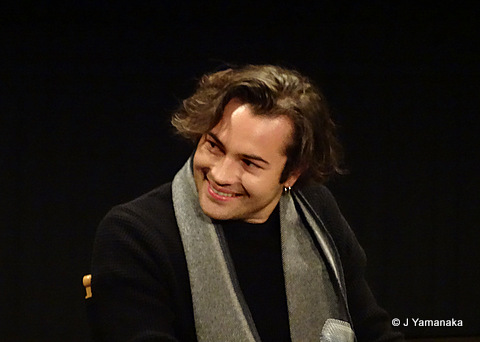 Gray on Ezra's character development throughout the series: "I think I kind of followed Freddie's (Freddie Prinze Jr./Kanan) lead, in the way that Kanan kind of led the way with his whole selfless act and how he came to be whole. And watching Freddie, I think I just followed in his footsteps the best that I could."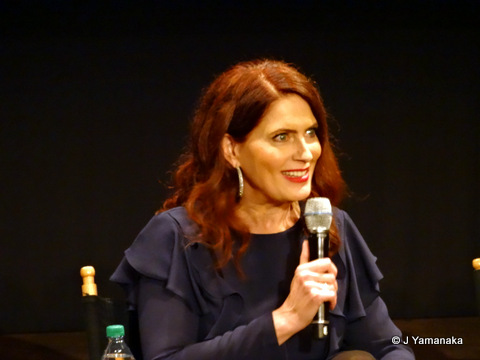 Marshall on what she'll take away from Hera: "I know we have a lot of hope in the Star Wars saga, but she, in particular, seemed to embody a ton of it, and I'm going to take that with me, especially in these very trying times. I think we all need that, and we're all here for each other, and we always will be."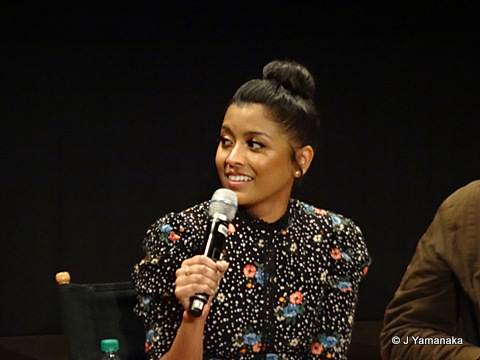 Sircar on learning from Sabine: "Playing this character who's so strong and so capable and so unwilling to be vulnerable, you know, was easy for me. No! Not the strong and capable part–the unwilling to be vulnerable is what I meant. So that was a little bit of a learning experience for me…I got to go on that journey with Sabine during 'Trials of the Darksaber.' So that was both challenging and really nice for me to get to experience that along with Sabine."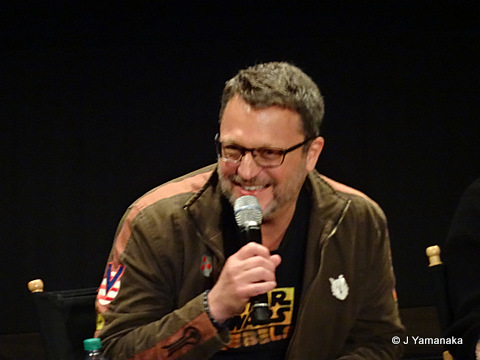 Blum on how the series changed him: "The thing that was more difficult for me, just personally, was that ability to charge in, not knowing what's on the other side and sometimes just not thinking about it–thinking more about the bigger picture, about the people I'm protecting, and how important my family is to me. So I think Zeb helped me to take more risks in my life. Conversely, I got to play some Dark Side guys too–Dave let me play a lot of troopers and bad guys and my fiancee Mary Elizabeth McGlynn was Governor Pryce, so we got to explore that side of it too. I feel like I had a complete lifetime during the course of recording this show. A complete experience as a person and as a character."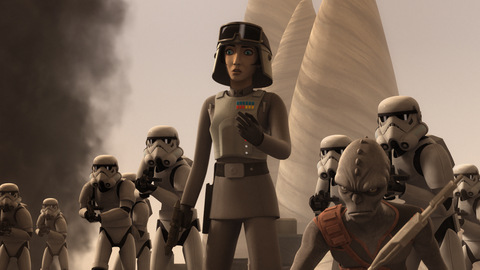 As far as the finale goes, it seems like a fitting send off to the little family we've followed for four years. In their attempts to liberate Lothal from the clutches of Grand Admiral Thrawn and the Empire, daring plans will be plotted, reversals and re-reversals will occur at the best and worst times, and sacrifices of all kinds will be asked of all of them.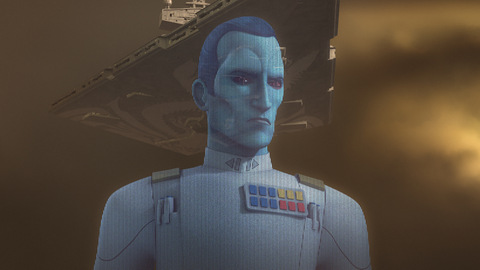 We say goodbye to some characters, hello to others, and leave the rest in such ambiguity as to make the prospect of seeing them again someday uncertain. In typical Filoni style, as many questions are created as resolved…but perhaps in the end, we don't need answers–just the Force.