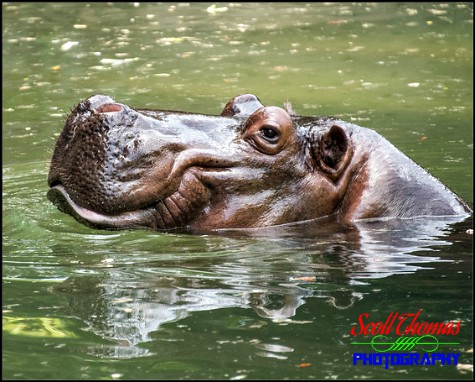 Nile Hippopotamus (Hippopotamus amphibius) in the water on the Kilimanjaro Safari.
Nikon D750/28-300VR, 1/500s, f/5.6, ISO 1800, EV +0.3, 300mm Focal Length.
In researching for this week's blog, I discovered I had written a lot about photographing animals at Disney's Animal Kingdom. Instead of repeating myself again here are some links you can review.
Trekking through Disney's Animal Kingdom
An African Day in Disney's Animal Kingdom