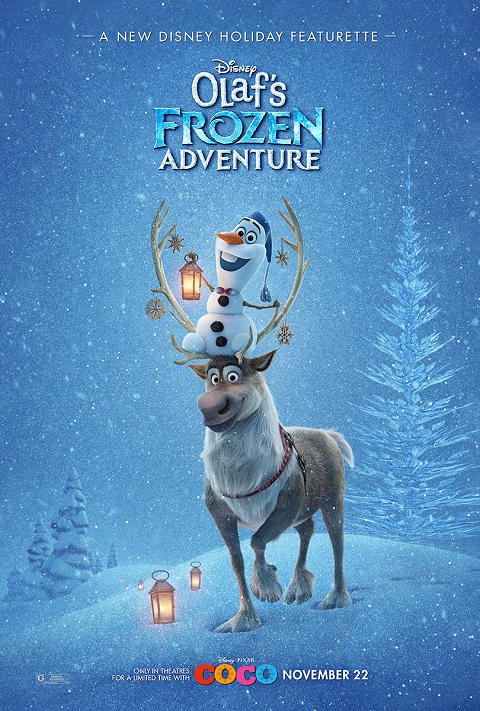 "Olaf's Frozen Adventure," one of Disney-Pixar's holiday offerings for this season, is a 21-minute featurette scheduled to play in conjunction with "Coco," opening on Nov. 22, 2017.
[Non-attributed photos and video are courtesy of Disney.]
Set some six months after the events of "Frozen," the newly reconciled Anna and Elsa eagerly anticipate celebrating the holidays with everyone, only to find their years of isolation have left them solidly out of their citizens' seasonal rituals. To help salvage their spirits, Olaf takes it upon himself to investigate what the holidays mean to people and to bring the best of the Arendelle traditions back to the sisters.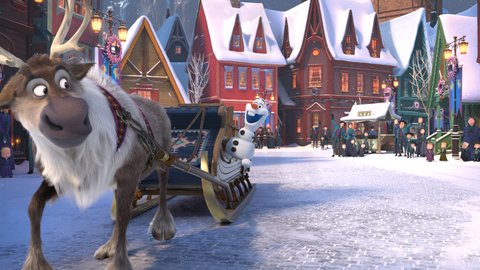 Along the way, Olaf meets with various upsets that ultimately challenge what defines traditions and family as he learns what the holidays are all about.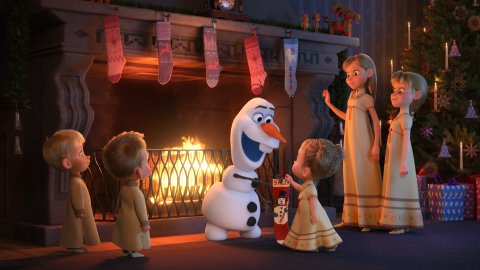 At a recent press day, Producer Roy Conli, Josh Gad "Olaf", and Directors Stevie Wermers-Skelton & Kevin Deters met to discuss the making of "Olaf's Frozen Adventure."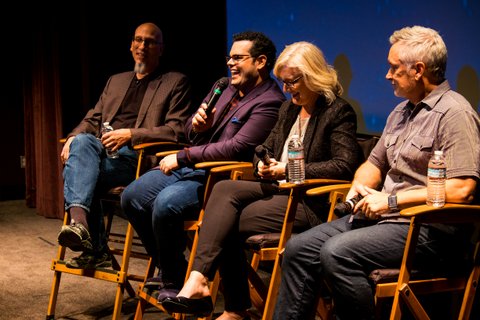 —Gad on returning to sing as Olaf: "It's difficult when they write it as high as they keep writing it. Bobby Lopez, who wrote 'Book of Mormon'…he would always write it about an octave higher than I deserved to sing it, and carried that tradition over to 'Frozen.' So when the brilliant songwriters Kate and Elyssa came in and did this, I was like 'oh great, they've been speaking to Bobby and Kristen.'"
—Gad on singing "That Time of Year" at the 2017 D23 Expo: "It's a tongue-twister, and we had to sing it live at D23. So, before I got there, they're like 'we're gonna have a monitor right in front of you and you'll be able to lip-synch to Olaf's animation.' And I get there and I'm like 'that's great because I've never sung this live,' and they're like 'by the way, that monitor that we told you about? That doesn't exist. You're just gonna have to do it. You're going to have to wing it.' And I'm like 'wait…what?!' So we did it…my heart was beating through my chest, but it was surreal, like we actually landed it. Once in a lifetime. I promise you, nine out of ten times that would have been a disaster."
Conli on attaching "Olaf" to "Coco:" "Yeah, I think it's interesting because it's the thematic connection. Both films have to do with tradition and have to do with family. And we actually showed this up at Pixar about a year and a half ago at a summit, a marketing summit, and that's when they said 'this is such a great pair.' So it became a very natural fit, a very easy thing."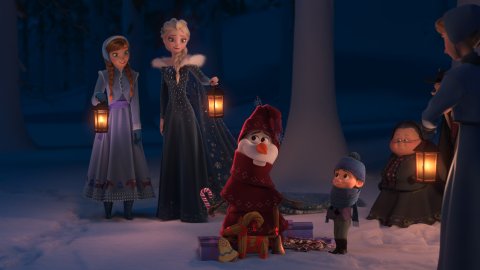 Gad on what he would like kids to take away from the film: "I would love–it's funny because these holidays are so wonderfully rich with memories for me, growing up. Memories I have of these holidays. Holidays in general have become really commercialized, right? There's a lot about holidays now that's driven by we gotta go shopping, we gotta go do this, we gotta go do that…this movie is, I think, I hope, an emotional reminder about the bond of family…that to me is the power of 'Olaf's Frozen Adventure.' It is about traditions, but more than that, it's about family. And I love that. I hope that my girls, when they see this movie, they start to think about the traditions that they want to make with each other."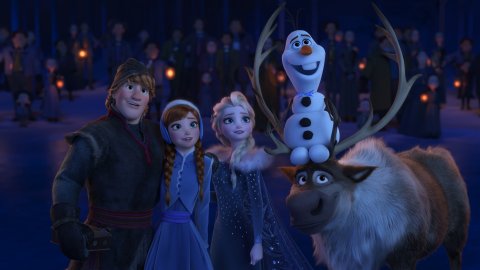 After the panel and screening, guests were treated to a variety of Olaf-themed snacks, photo-ops, and activities.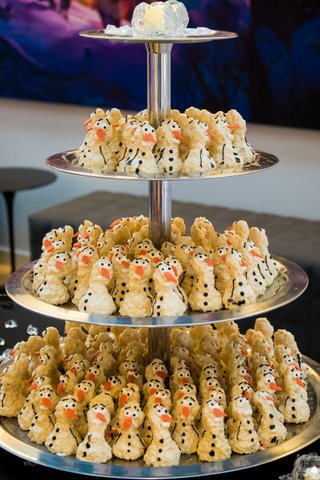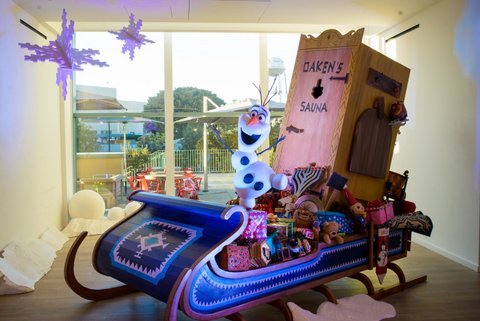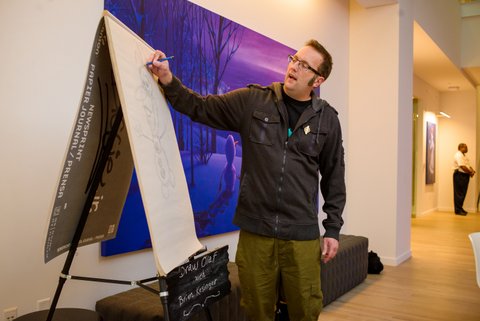 Finally, as a special treat, songwriters Elyssa Samsel and Kate Anderson were introduced and performed "When We're Together."
"Olaf's Frozen Adventure" opens with "Coco" in theaters November 22, 2017.