The first thing that tells you, you are now on the world of Pandora when walking from Discovery Island in Disney's Animal Kingdom are the sounds which suddenly hit you. The second thing is the exotic looking vegetation and flowers. Disney made the most of a small area with trails which weave in and around the forest of the Valley of Mo'ara. Natural flora and Imagineer creations are intermixed with flowing waters, pools and waterfalls. Details are everywhere including these other-worldly flowers.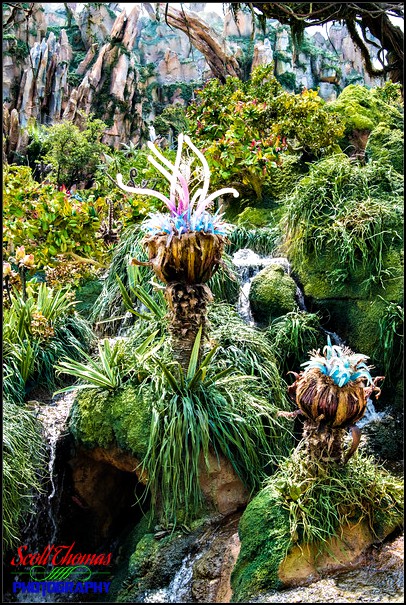 Flowers in the Valley of Mo'ara in Pandora.
Nikon D750/28-300VR, 1/250s, f/16, ISO 2200, EV +0.3, 62mm Focal Length.