Beginning May 27, families will be able to visit Pandora at Disney's Animal Kingdom. Based on the moon in the movie "Avatar," this new section of the theme park has been in the works for six years. I was able to visit Pandora twice over the weekend during a local media preview and an annual passholder day, and it definitely lived up to the hype. It really did feel like I was transported to another world! Guests not familiar with the movie or the construction might have some questions, though, so here is a description of what parents will encounter.
Perhaps one of the biggest concerns for parents taking younger children into the newest area of Disney's Animal Kingdom is that they won't understand or care about the concept. After all, the movie had a PG rating for violence and brief nudity, so many parents opted not to allow younger kids to see it in theaters. But one of the many amazing things about Pandora – The World of Avatar is that you do not have to have seen the movie to appreciate and fully enjoy this area of the theme park.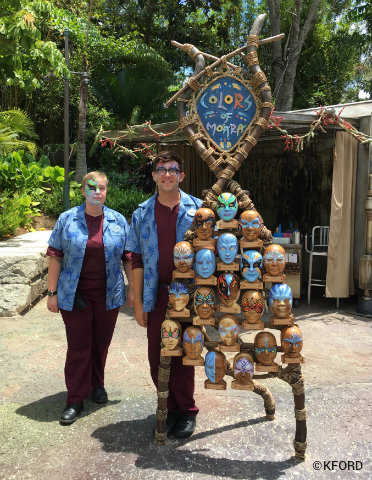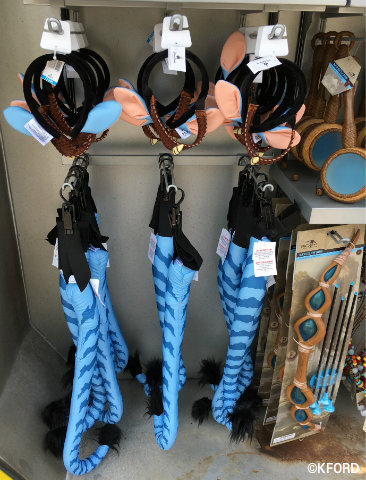 Walt Disney World Imagineers intentionally designed Pandora without an abundance of directional signs to encourage visitors to explore, and that is something most kids naturally love to do. Walking along the winding path toward the floating mountains, families will first come upon a kiosk with fun souvenirs, such as Na'vi tails and ears, drums and other accessories to make kids' time in the land more interactive. But the big draw there is the special face-painting designs that will glow in the bioluminescent forest at night and on parts of the Na'vi River Journey and Flight of Passage attractions. The designs range from $18 to $25.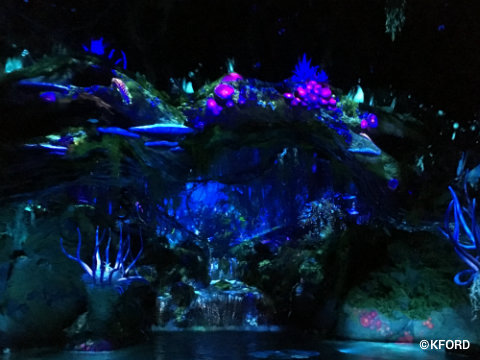 Just past the kiosk, guests will discover the entrance to the Na'vi River Journey. This gentle boat ride though the bioluminescent forest is appropriate for all ages. There are no drops and riders do not get wet. It could be compared to the boat ride in "it's a small world," though these boats only have two rows of seats. Cast members are trained to seat four per row, but if you want more room, just ask if your party can have its own boat. During passholder previews, they were happy to accommodate our requests.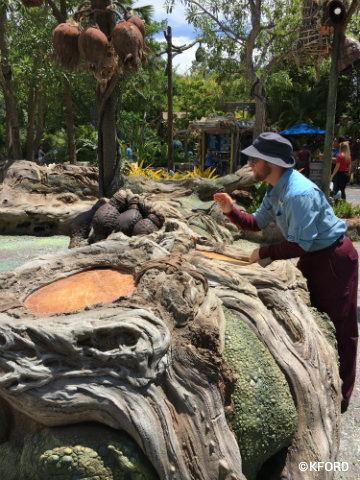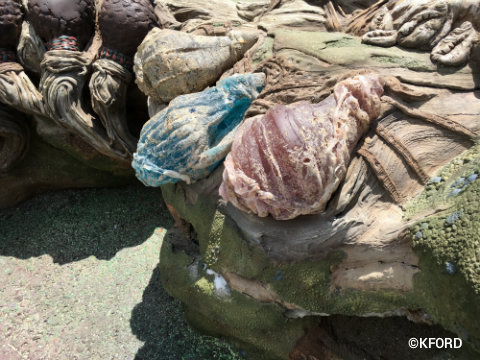 Upon exiting this attraction, guests can walk directly across the main walkway to an area where drums are built into the rock features. Kids (and adults) are invited to burn off some energy and play the drums and other shell-shaped percussion instruments.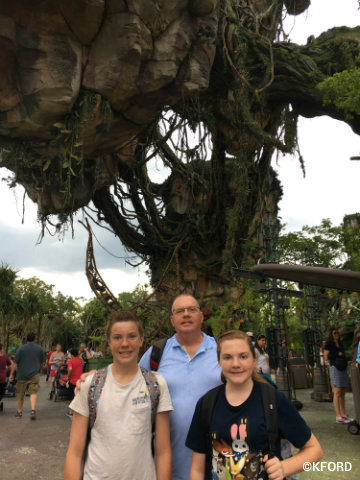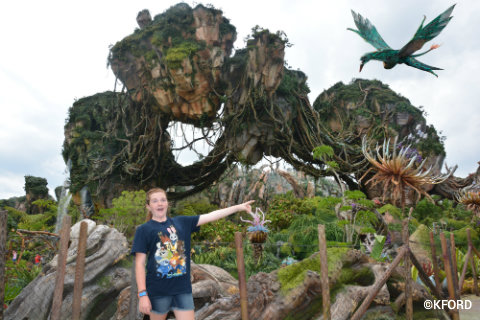 Then, pass under the floating mountains and see the spectacular scenery. It all can be captured at several Disney PhotoPass spots, including one on an elevation to the right that features a fun Magic Shot. (Magic Shots typically have added a character when you view them afterward on a device or computer.) The professional photographers are able to capture the massive size of the landscape that might be difficult for phones and point-and-shoot cameras to show unless they are using the panorama setting.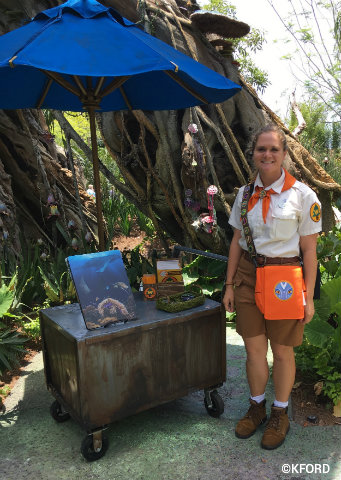 Nearby is one of two new Wilderness Explorers stations in Pandora. Wilderness Explorers are from the Disney-Pixar movie "Up," and guests at Animal Kingdom can earn badges like the kids do in the movie. In Pandora, kids can earn a Botany Badge while learning about the plant life and an Ecology Badge after studying the unique animals of Pandora.
Then families will come upon the main attraction: Flight of Passage. This ride is open to guests who are at least 44 inches tall, which is an average height for 5- and 6-year-olds. (Of course, there will be children who are younger and older when they hit that mark.) I have heard this ride described repeatedly as a cross between the Star Tours and Soarin' Around the World simulators, and after having ridden it multiple times, I would say that is true. Flight of Passage is much smoother than Star Tours, but it does make deep dives. You are, after all, riding on the back of a banshee!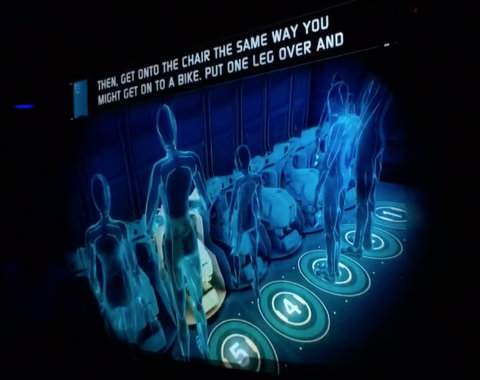 Kids (and adults) who do not like roller coasters may or may not like this attraction. It is a simulator, but it is definitely more intense than Star Tours and Soarin'. Those prone to motion sickness, like myself, may experience that as well. I will say that having wind blowing on me continuously throughout the 4.5-minute ride helped that feeling, compared to the stuffy, hot room on Star Tours. Also, be aware that this ride secures guests with back and leg rests that are engaged after the guest is straddling a seat like a motorcycle seat. I didn't feel like I was shackled to the seat, but the restraints kept my limbs from flying about when the ride started. I was worried about feeling claustrophobic, but I didn't feel that way at all. Of course, that also is an individual reaction.
For parents: Some heavier guests have had trouble fitting in the space with the back and leg rests engaged. There is no weight limit for this attraction, so it really depends how and where you carry your weight. Disney is expected to add a test seat outside the queue so guests can check before waiting in line.
If you are comfortable with the setting, I definitely recommend riding Flight of Passage. The state-of-the-art technology makes this one of the most amazing attractions in all of Walt Disney World. It's thrilling in every sense and will make you want to ride again and again.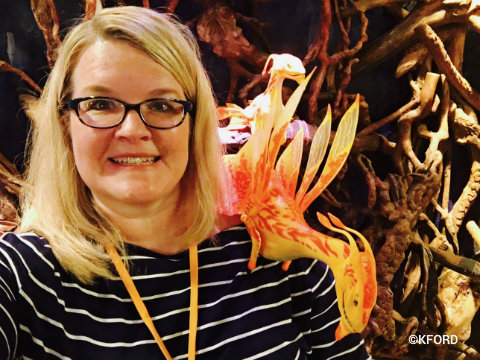 Flight of Passage exits into a gift shop, of course. Besides the aforementioned kiosk, this is the only place to purchase souvenirs in Pandora, and there are many unique gifts and toys to bring home. Don't expect to find any Mickey plush animals in Windtraders, however. Instead, link up with your own personal banshee or choose from an array of products that light up and reflect the light of the bioluminescent forests. The Na'vi Translator allows guests to learn how to pronounce 90 Na'vi words using interchangeable translation cards. Cast members throughout Pandora also will teach guests Na'vi phrases. My daughter enjoyed these exchanges.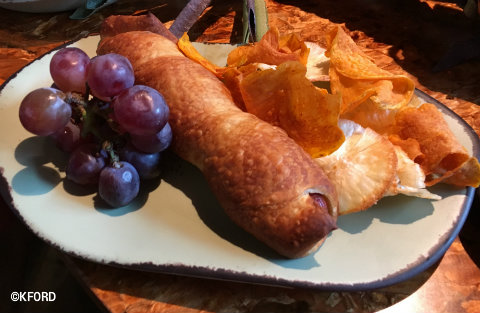 Next door is the Satu'li Canteen, where there are a variety of fresh foods and options just for kids. I'll have a separate review of the food, but know that the menu for children age 9 and younger includes grilled chicken or beef, fish or tofu with greens or rice; a hot dog wrapped in Parker House dough; a cheese quesadilla; or a steamed "pod" (cheeseburger with a bao bun).
Do you have a question about Pandora? Ask away in the comment section below.
DISCLAIMER: I was a guest of Walt Disney World for its media and passholder previews. This did not affect my story; my opinions are my own.