SeaWorld Orlando is doing it again — promising to thrill its visitors with the tallest drop on yet another new ride. This time it is Infinity Falls, a water rapids ride scheduled to open in time for the Summer 2018 season.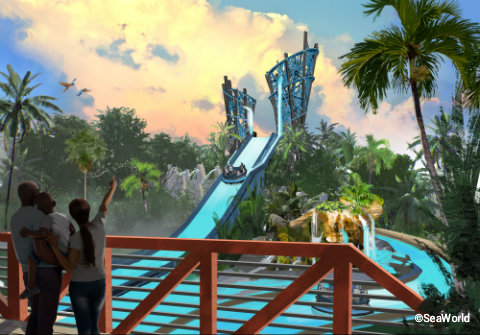 "Infinity Falls is an adventure that feels like you are on Class IV river rapids. It's the world's tallest drop on a river rafting ride set in an exotic jungle setting and the chance for our guests to play the roles of scientists and explorers to help this fragile ecosystem right here at our park in Orlando and have an immediate impact on freshwater ecosystems globally," said Brian Morrow, vice president of theme park design experience.
SeaWorld has created the 40-foot drop at the end of the Infinity Falls ride with the use of a unique elevator lift for each eight-person ride vehicle. Still, this is a family-friendly ride that is open to anyone at least 42 inches tall.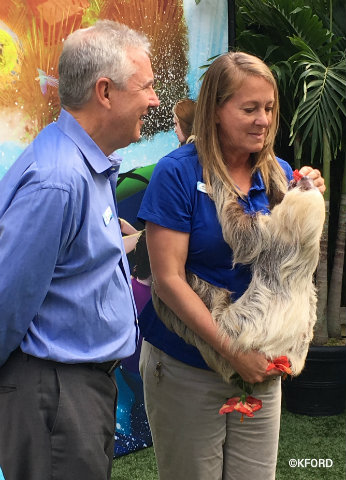 "But it's more than just a ride," Morrow said. "We have characters and animals that live in these fragile [freshwater] environments on the river shore like sloths, reptiles, birds, etc. Those guys will all be here as well and they'll all be part of a very important story to share as well about the fragility of this environment and how we can make a difference. Infinity Falls represents the next generation of experiences that matter for the organization and for this park as we develop brand-new ways for our guests to turn "play with purpose" into direct and immediate impact on ecosystems around the planet."
Infinity Falls will be located in the Sea Garden area of SeaWorld Orlando, adding four different levels of topography to the landscape, Morrow said. He said that there is a big demand for water rides, especially in Orlando, and SeaWorld only has one, Journey to Atlantis. Expect to see construction walls go up next week and work to begin.
Meanwhile, the theme park is preparing to open two new experiences soon for the Summer 2017 vacation season. On May 26, a new show — "Pop" starring world record holder and bubble master Fan Yang — debuts in the Nautilus Theater.
"It is a show inspired by our natural world, a show inspired by the bubbles we find in the natural ocean — the bubbles we find in the froth and the foam at the shore, the bubbles a penguin can leave behind as it is diving through the water, the bubbles that dolphins and beluga whales actually blow, and even shapes like jellyfish and deep sea creatures," said SeaWorld's Steve Welch. "Those things were inspirational for us, and they are core and crucial to make this show a SeaWorld experience."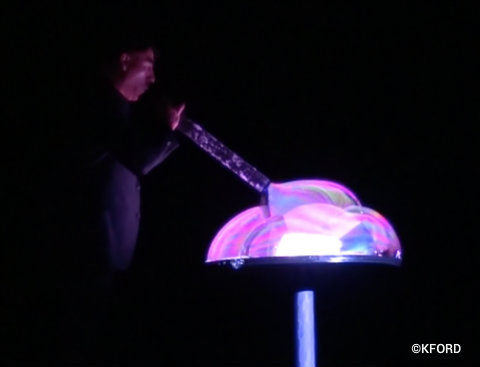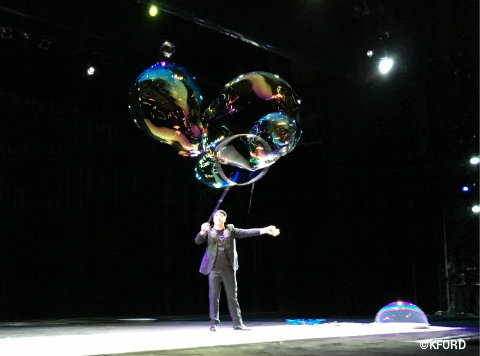 The star of the one-man show, Yang, was asked how he became interested in bubbles. "When I was a little boy, I was fascinated watching bubbles forming at the base of the river. It was actually created by a small waterfall and the vortex. I was always thinking, how can I make bubbles big. And then I started to mix various solutions and tried to come up with the perfect blend of the formula to make it last longer to be big enough to do different things. I never thought I would bring this kind of media to stages around the world. It has taken me about 35 years to have the show like today. The show is incorporating science, art and entertainment all together for audiences of all ages."
Yang's bubble artistry will be set to a majestic score created by Grammy award-winning producer Dan Rudin that will be heard on a brand-new sound system in Nautilus Theater and a laser light show that will highlight the beauty of the bubbles. Video screens on either side of the stage will enable all guests to see "Pop."
Finally, the Kraken roller coaster will debut with its Virtual Reality overlay on June 16. It closes on Monday for employees to prepare for the new experience.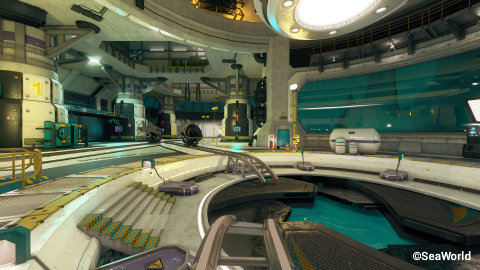 "It's going to take you into a new story told by SeaWorld of legendary sea creatures and exotic underwater environments like you've never seen before," Morrow said. "When you put your headset on, you're going to be in Sea Base. Our coaster station will be transformed into this environment digitally — 3D, 360 stereoscopic-sound-involving conversion experience. Once you leave the sea base, you dive into the ocean and we found there is seismic activity taking place. And we go take a look. We get sucked into a glowing crack and into a world we could not have imagined. … This is an action-packed cinematic coaster experience we are delivering."
Guests can choose to ride Kraken Unleashed (the Virtual Reality experience) simply by putting on a headset, or they can ride the Kraken coaster as is.
"I know the ride well, but after the first two elements, you lose track of where you are, so it instantly changes it from the coaster you knew to a very different experience [with the headset]," Morrow said.
He also hinted that the reopening of the coaster will come with a new system of helping visitors manage wait times, which he said can be longer for more immersive experiences.