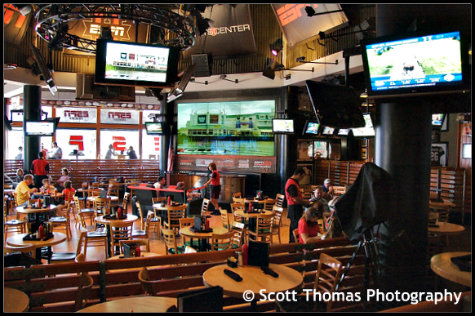 ESPN Club Stadium dining room at Walt Disney World.
Nikon D70/18-200VR, 1/15s, f/3.5, ISO 500, EV +0.3, 18mm focal length, tripod.
The ESPN Club Stadium dining room was calm the day Scott photographed it. Yesterday, it was full of college football fans cheering on their favorite teams in New Year's Day Bowl games. Once Scott recovers from all the cheering, snacks and adult beverages, he will be back next week to begin another year of Disney Photo blogging here at All Ears Picture This!.