DESTINATION D MAGIC BAND WINNERS: Jeff Finger , Chuck Strom and Claude Herbert! Send Deb your address via the Contact Us Form: /forms/feedback.htm
On November 22-23, D23 held its big annual event at the Contemporary Resort in Walt Disney World, "Destination D: Attraction Rewind."
The emphasis on Saturday's schedule was an exploration of the 1964-65 New York World's Fair–a landmark in Disney history due to the four exhibits Disney presented there, all marvels of themed attraction innovation.
(No photography or recording was permitted during the presentations. All photos thereof are courtesy of D23.)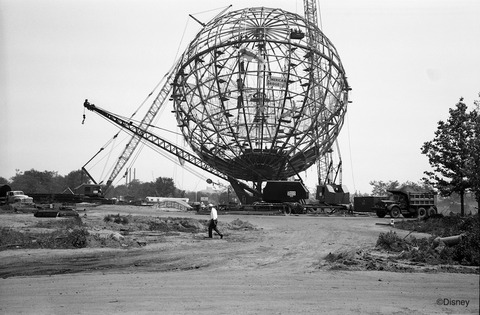 To start us off, Historian Bill Cotter gave us a general overview in his presentation "Welcome to the World's Fair."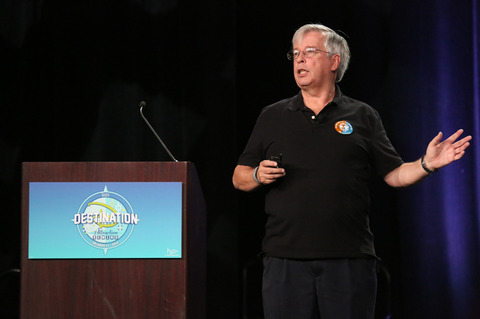 Displaying only a portion of his extensive (22,000!) collection of World's Fair photos (located online at http://www.worldsfairphotos.com/) Cotter took us on a whirlwind tour of the construction and layout of the Fair. Some of the futuristic developments the fair introduced: Phone booths, touch-tone phones, computers, carbon-free copies, and Bel-Gem waffles.
Next up were Disney Legends Marty Sklar and Bob Gurr generally discussing the Disney contributions in "Walt Disney–A Giant at the New York World's Fair."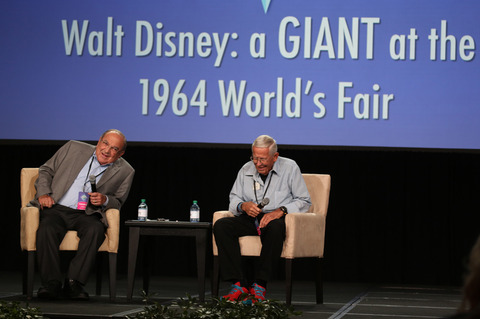 With the easy familiarity born of all their cumulative years of Disney service, Sklar and Gurr shared many of their memories developing and experiencing the Fair attractions with Walt and the other classic Imagineers. Two notes they made of Walt's forethought: He had contracts drawn up to take possession of all the attractions he built after the fair for Disneyland (ending a six-year stagnant period;) and the month the Fair opened was the same month he began quietly purchasing land in Florida.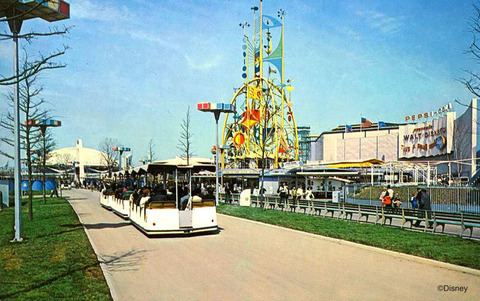 Because neither Sklar or Gurr worked extensively on "it's a small world," video segments were played with Disney Legends Richard Sherman and Rolly Crump talking about their contributions on that attraction.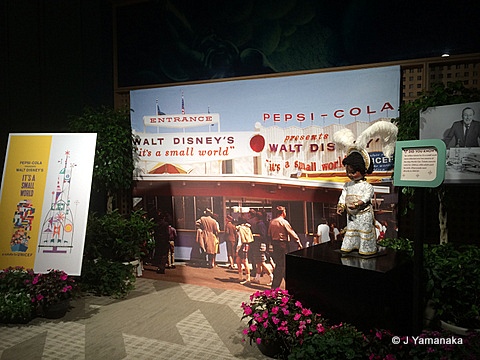 Interview with Disney Legends Bob Gurr and Marty Sklar
After a short break, Historian Stacia Martin shared with us "Disney Music Magic at the New York World's Fair."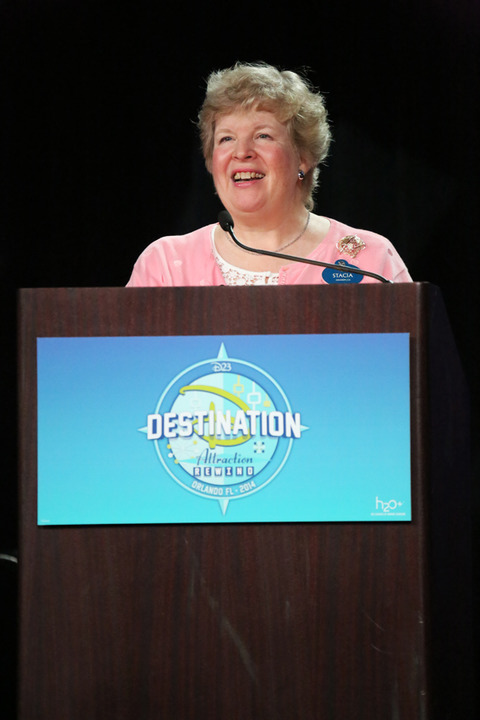 Martin played a number of musical selections for us, including some of the impressive orchestral scores Buddy Baker came up with for Mr. Lincoln and Carousel, proof-of-concept recordings for the iasw roundelay, and George Bruns' many and varied musical adaptations for the Ford queue, as played by the Autoparts Harmonic.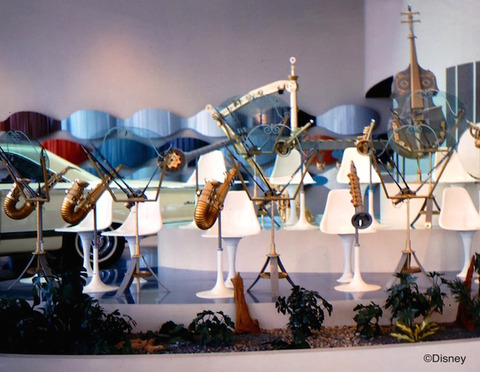 The first of the Disney Fair pavilions discussed was "Great Moments With Mr. Lincoln," with 2007 Disney Ambassador and Historian Michael Kelley and Imagineer Jack Gladish.
Interview with Imagineer Jack Gladish
The two went back over the history of Audio-Animatronic development from the Buddy Ebsen "Dancing Man" footage to the problems making forehead plastic crinkle when Lincoln moved his eyebrows. (Oddly enough, no thought at all was apparently given to this when Gary Sinese taped his "Mission: Space" footage right after botox.)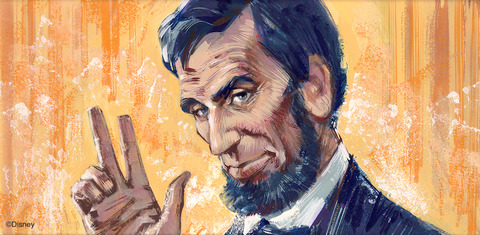 The initial presentation of the Lincoln figure was so impressive, the Illinois Commission was able to convince Robert Moses, Head of the World's Fair Corporation, to pitch in money for it–the only financial support he gave to any exhibitor–just so he could have the pavilion in the Fair.
After lunch we reconvened to hear Bill Cotter and Bob Gurr return to the stage to talk about Walt, cars, and dinosaurs in "Ford's Magic Skyway."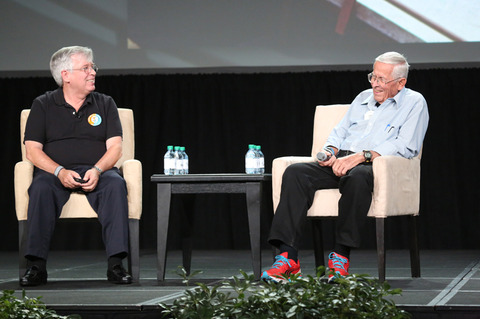 Sadly, this is the one ride that did not make it back to Disneyland, as Walt apparently deemed the ride system too large to take back and fit into the park. Consequently, his contracts for the Skyway were written for him to be able to take the dinosaurs and a few other small pieces, and leave the rest.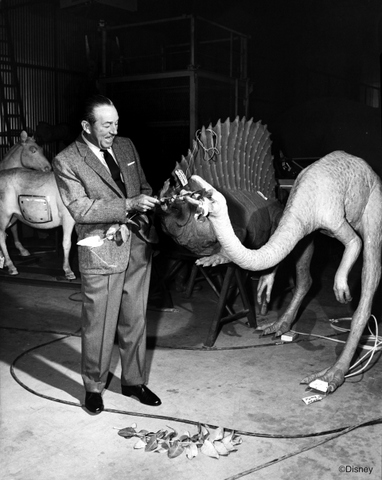 The presentation ended with a video ride through reconstruction which is the closest any of us will get to riding Ford's Magic Skyway today.
[For more concept pictures on this ride, I refer you back to a blog I wrote on the 2010 Destination D, when we were still allowed to take photos: /blogs/lauragilbreath/2010/10/destination_d_day_1_pm.html]
Marty Sklar then returned as well, to talk with Imagineer Gary Landrum about the making of "Carousel of Progress."
The two went through a brief history of the attraction, detailing its proposed origin for the unrealized Edison Square, then its first life in Progressland, and again, to its subsequent existence in Disneyland's Tomorrowland.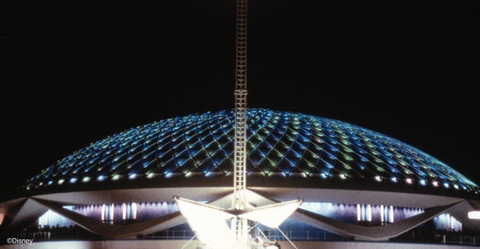 Tim O'Day, standing in for an absent Alice Davis, had a chat with Disney Legend and assistant manager of the Disney World's Fair projects, Bill Sullivan about "it's a small world," and some of the Imagineers that worked on it.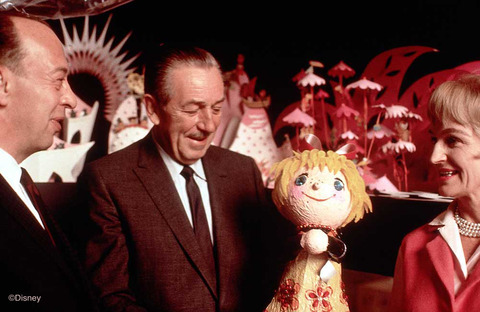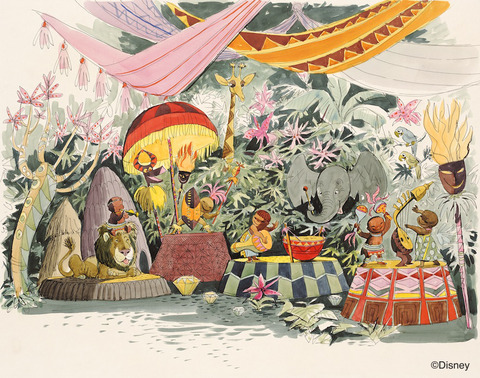 Interview with Disney Legend Bill "Sully" Sullivan, Worlds Fair Historian Bill Cotter and Imagineer Gary Landrum
Next up was Walt Disney Archives Director Becky Cline, who gave us a fascinating look at some proposed projects that did not come to fruition in "Lost on the Way to the World's Fair." The highlight was a presentation of the script and concept art (long misattributed to the Tiki Room,) for a theater show pitched for the Coke Pavilion, entitled "Legends of the Enchanted Island."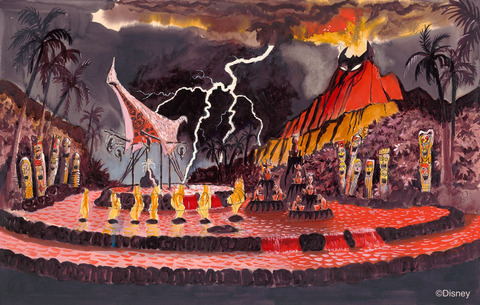 The first day of Destination D presentations then closed out with "Tomorrowland's" Supervising Art Director Ramsey Avery, discussing the work that was done for the film to reconstruct parts of the World's Fair in "A Sneak Peak at Disney's Tomorrowland."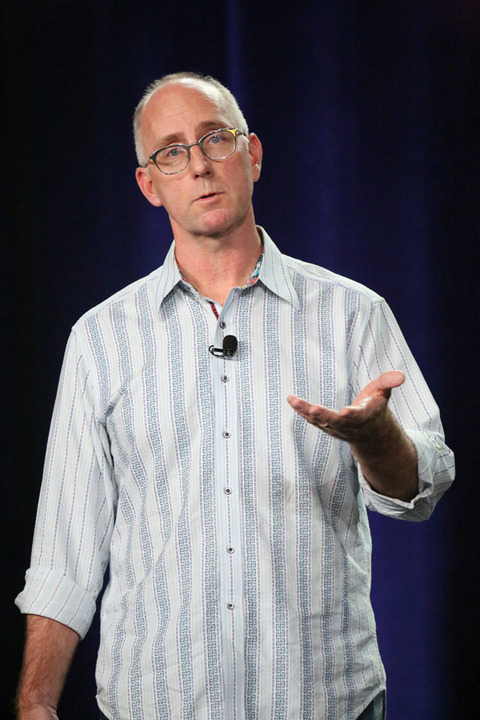 While they did show some footage just for the Destination D event, you can get a quick glimpse of some of their work in the recently released trailer:
SPECIAL BONUS:
Here's how you can win a special Destination D Magic Band! Simply leave a comment below about Destination D Attraction Rewind OR leave a comment on one of the videos posted in this blog between now and midnight December 24, 2014. We will pick a comment at random for the Magic Band!
…And that was just the first day! More from the second day of Destination D: Attraction Rewind, to come!