Beginning today, Disney Stores nationwide are celebrating Dusty and friends with free "Planes: Fire & Rescue" events on Saturdays in July. No registration is necessary.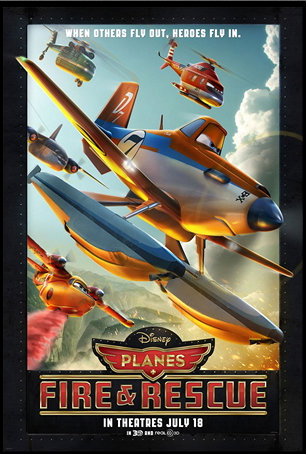 At the events, children ages 3 and older can train to become Aerial Fire Fighters while learning about the story of "Planes: Fire & Rescue," which will be released in theaters on July 18. Kids will be taught these skills by store cast members:
** Fly low: Using a tarp, kids crawl under or walk as low as they can without touching the tarp.
** Parachute manipulation: Kids will toss a smokejumper with a parachute in the air and try to land it on a target.
** Rescue – Find and rescue deer (John Deere tractors) hidden in the store and bring them back to Piston Peak Air Attack Base.
Each participant will receive a certificate and character stickers — Dipper, smokejumpers and Dusty — to place on the certificate as each activity is finished. In addition, each child who completes the exercises will receive a "Planes: Fire & Rescue" balloon from Party City.
Training takes place at 10:30 a.m., 11:30 a.m. and 12:30 p.m. today (July 5) and July 12 and 19. Central Florida's only Disney Store, which is located at The Florida Mall, will be participating in the scheduled events.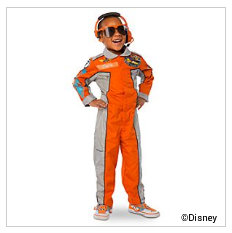 Of course, Disney Store carries a large selection of merchandise from the upcoming animated movie, and it's already available. Parents can pick from backpacks and lunch boxes, T-shirts, pajamas, jackets, die-cast toy planes and helicopters, dishes and more. After perusing the selection online, I have to say one of my favorites is the boys' costume, which consists of a one-piece orange-and-gray coverall inspired by Dusty Crophopper, a headset that includes aviator sunglasses and cool sound effects, and coordinating sneakers.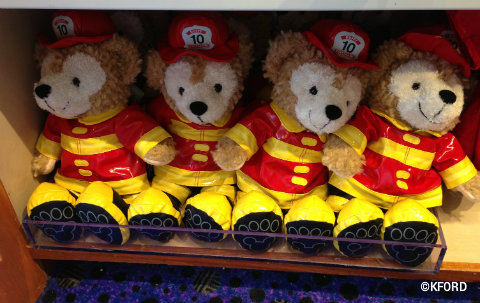 I'm also tempted by the Duffy the Disney Bear Fireman that is available online and in Disney Parks. We spotted him recently at Once Upon a Toy at Downtown Disney Marketplace. Unfortunately, the fireman costume is not sold separately from the bear, though.
Kids who can't wait for the sequel to "Planes" can even purchase the storybook for "Planes: Fire and Rescue." The story picks up when Dusty is forced to switch from air racing to fighting wildfires — for now, anyway.
You can read my review of "Planes" here, and I'll be bringing you my thoughts on the sequel, as well. The original "Planes" was aimed at very young viewers, and didn't offer their accompanying adults as much entertainment value. With a new director and presumably longer time for production work on the new film, though, I'm hopeful that "Planes: Fire and Rescue" will soar a little higher.